FHSU again among the best in national financial planning competition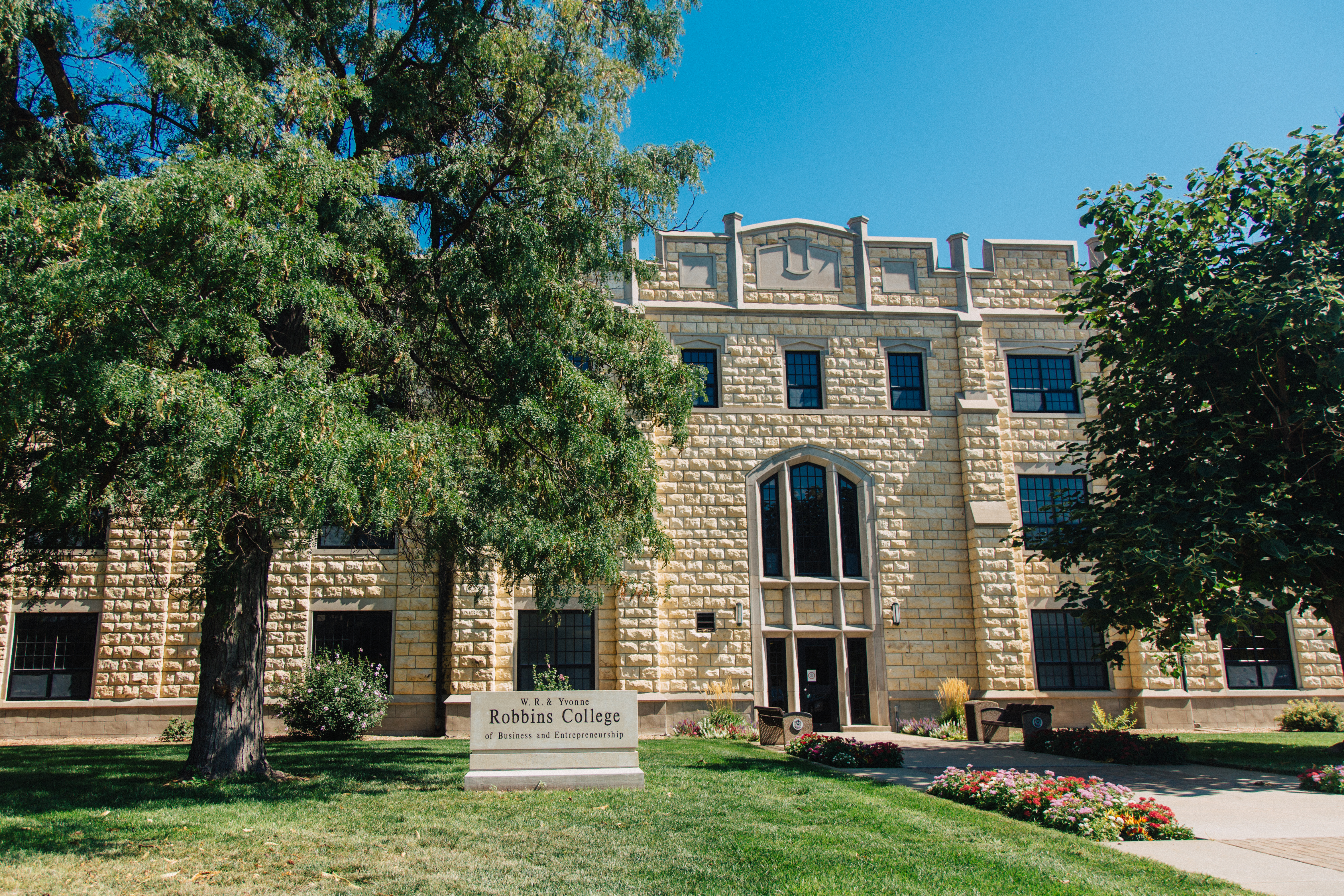 10/15/21
HAYS, Kan. – Fort Hays State University's three-person financial planning team placed third in the 2021 Financial Planning Challenge, beating out some of the nation's top schools and improving on last year's fourth-place finish. Two much larger schools – Texas Tech and Kansas State – placed first and second, respectively, this year.
Fort Hays State has participated 14 times in the 21 years since the competition began and has advanced to the top eight 13 times. In just her second year as coach of the financial planning team, Dr. Christina Glenn acknowledges the impressive record of FHSU teams and credits the financial planning program for helping prepare these teams for this competition and beyond. "We hold our own against much larger programs in the nation; however, our program has unique benefits students cannot find anywhere else - affordable education, smaller class sizes, and more one-on-one faculty interaction," said Glenn, assistant professor of economics, finance, and accounting."FHSU is a great place to earn a bachelor's degree in finance while gaining the education and knowledge necessary to become a certified financial planner," she said.
While most teams in the competition are advanced students, often in their senior year, FHSU's team included juniors Ethan Lang and Seth Thompson and sophomore Kaden Wren, all students in the Robbins College of Business and Entrepreneurship. They began working on their financial plan last spring as sophomores and a freshman.
As part of the Financial Planning Association's annual conference, the Financial Planning Challenge is the culmination of nearly a yearlong competition and involves three separate phases. Phase 1, which took place last spring, requires all teams to create a financial plan based on a hypothetical case study. While students may use various research materials, they are not allowed to receive advice from financial professionals or coaches.
Once the judging of the initial phase is complete, eight teams are invited to compete in the national competition. The top eight teams move on to phase 2, a presentation of their plan and the most heavily weighted part of the competition. According to Lang, the only member of the FHSU team to have participated in this competition before, phase 2 was where they did the best.
"One of the big critiques we got my freshman year was that we presented ideas well but didn't act like we were having a conversation with a client," Lang said. "So we made sure to ask questions as if clients were there even though the judges don't provide any responses."
Normally, phases 2 and 3 would take place in person at the FPA's annual conference. However, the conference was held virtually for a second straight year due to Covid-19 concerns, and teams presented their work over Zoom.
 Phase 3 is the "How Do You Know?" challenge, where teams compete in a Jeopardy-style quiz competition over the major areas of financial planning. This phase proved to be the most challenging for FHSU.
"Being a younger team, we have not completed all of our financial planning classes like the members of most other teams," Thompson explained.
"When the competition started, none of us had taken any actual financial planning courses yet, and Kaden hasn't even taken a finance class at this point, so a lot of the work for this section was self-study," Lang said.
FHSU team members each expressed confidence in their ability to make significant improvements in phase 3.
"We wanted first, but we are pretty happy with our finish this year," Thompson said. "Looking into the future, we have a lot we can build off of."Glenn was impressed with this year's team, noting that it was unique in that it consists of a younger group of students.
"They are a highly motivated group of young men who wanted to take on the challenge of entering this national competition, competing against the top universities in the nation for financial planning," she said. "I was confident that their work ethic would help them be successful, and they didn't let me down. I am extremely proud of this team and grateful to be a part of their financial planning journey. No doubt these young men will be successful in their careers."