Free Herndon Clinic screenings from Fort Hays State to be provided in Sharon Springs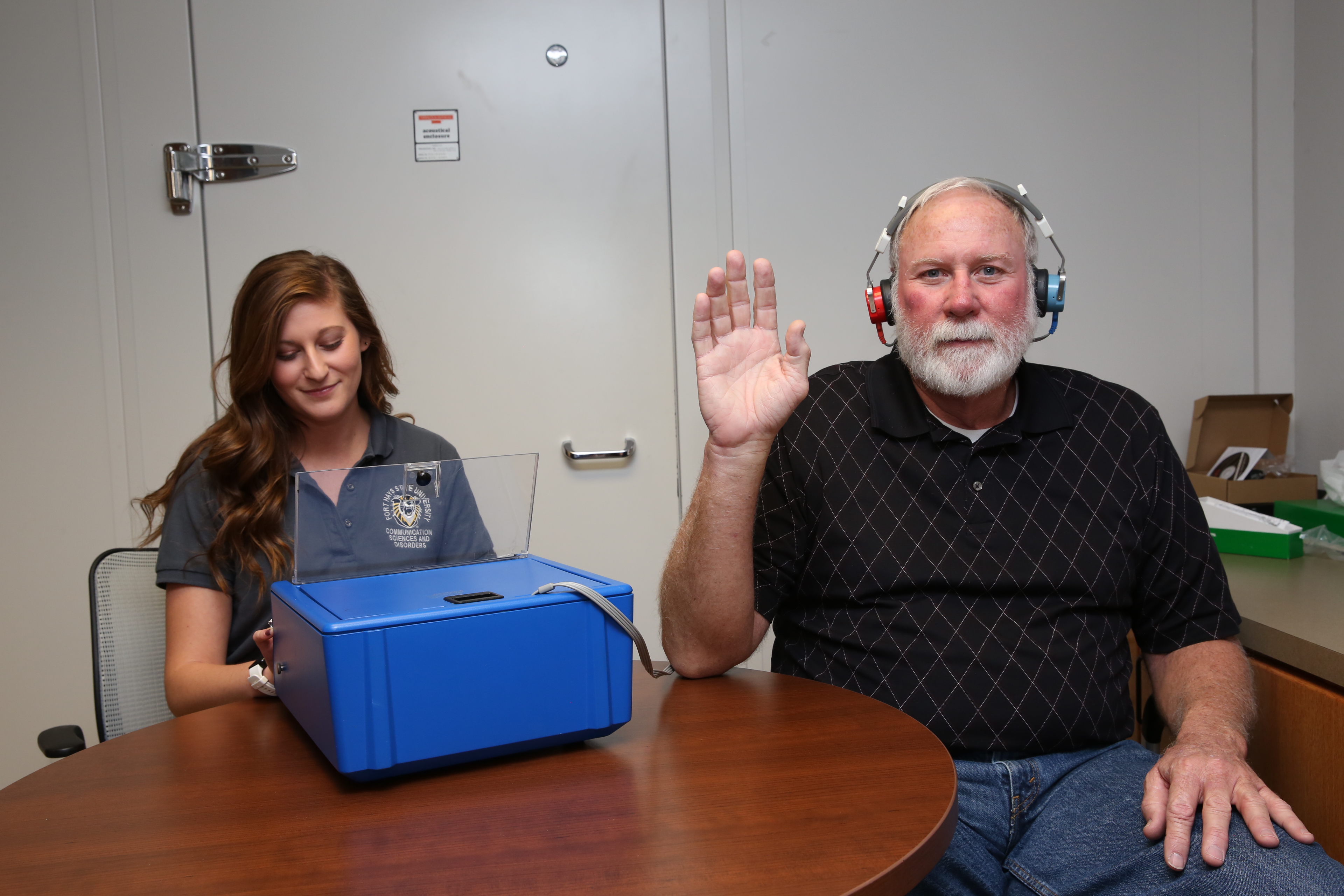 10/06/21 
HAYS, Kan. – The first free hearing screening of the semester to be held in western Kansas by Fort Hays State University graduate students.

The screening will be hosted by the Sharon Springs Masonic Lodge #417 at the Sharon Springs United Methodist Church on Friday, October 15th from, 9:00 a.m. to 1:00 p.m., Mountain Time. 
"The FHSU Speech-Language Hearing Clinic is continuing into its fifth year of providing hearing screenings sponsored by a grant from the Kansas Masonic Foundation after last year's screenings were delayed due to COVID-19," said Marcy Beougher, speech-language pathologist and an instructor in the Department of Communication Sciences and Disorders.
 
The grant has and will continue to provide numerous opportunities for older adults in western Kansas to receive important health screening services that are currently scarce or difficult to access.

"Over the years, the Herndon Clinic students, faculty, and staff have provided over 830 free screenings in Western Kansas communities providing hearing screening results, referrals, free hearing protective earplugs, and helpful handouts." Said Beougher. "Through these community screenings hosted by active Masonic lodges, we are trying to reach individuals who likely would not have access to a free hearing screening."
  
Appointments may be scheduled ahead of time, but walk-ins will be welcomed on a first-come, first-served basis. Each site will have four stations, with each screening lasting approximately 15-20 minutes. Information about hearing loss and follow-up services available will be shared during the screenings. Free educational materials and earplugs will be provided by the Kansas Masons. The screening is provided by graduate students from the Department of Communication Sciences and Disorders under the supervision of an FHSU Herndon Clinic instructor.
 
"The students are gaining excellent clinical experience as well as mandatory clinical hours from each screening," she said. "We are grateful to the Kansas Masons for their support of this quality program."

Additional free hearing screenings will be offered this fall in Nickerson on Nov. 5 and Lewis on Nov. 19. Three more screenings will be set in communities with active Masonic Lodges in the Spring of 2022.
 
To schedule an appointment for the Sharon Springs screening, contact Daniel Smith at (620) 376-8497 or email DozerDan74@gmail.com
 
For more information, visit fhsu.edu/herndon-clinic/ or contact the Department of Communication Sciences and Disorders at 785-628-5366.