KWEC program specialist Kern recognized as a leader in environmental education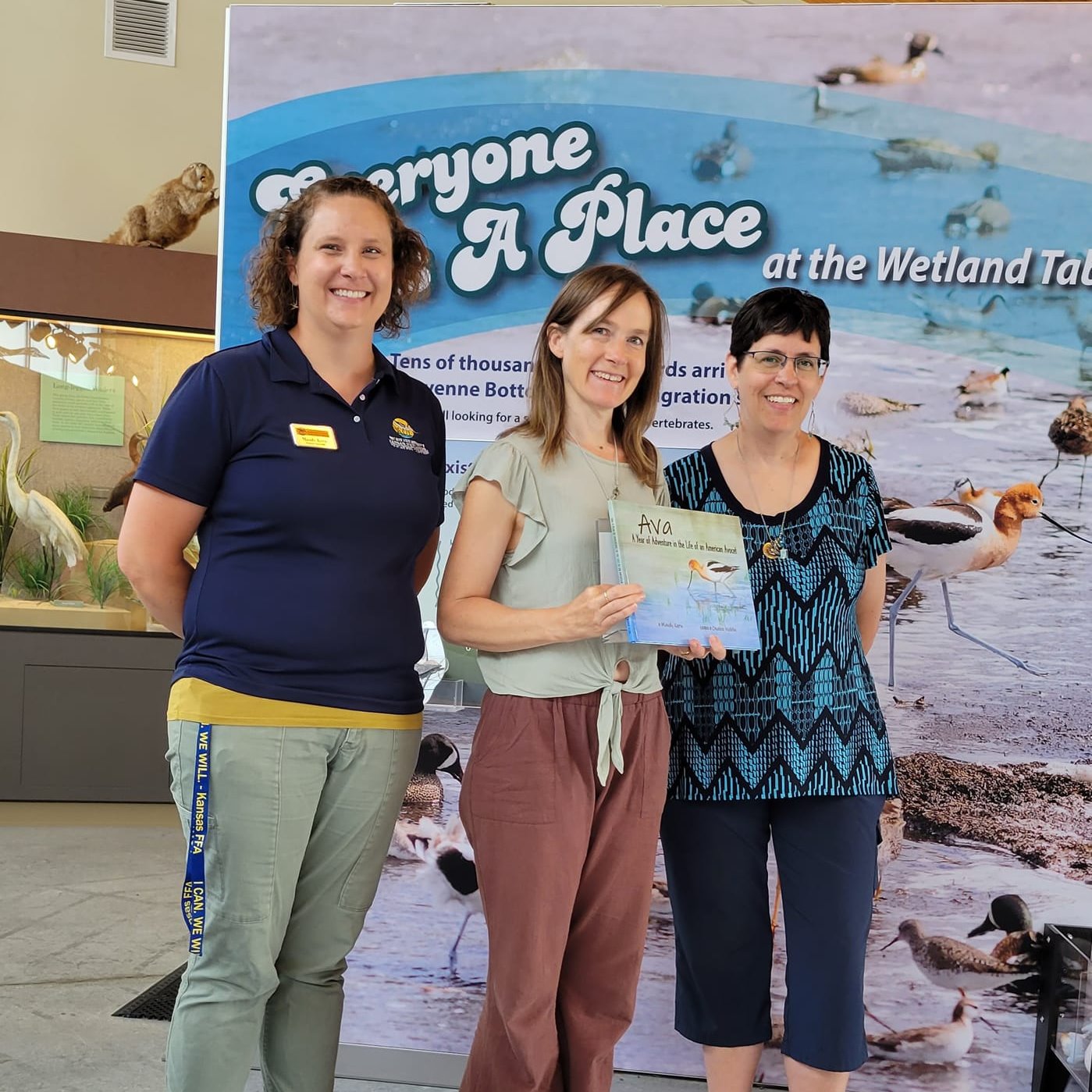 11/02/21 
HAYS, Kan. – A Fort Hays State University staff member has been recognized by the Kansas Association for Conservation and Environmental Education (KACEE) for overcoming the challenges of the Covid-19 pandemic on environmental education.
Mandy Kern, program specialist at FHSU's Kansas Wetlands Education Center (KWEC) near Great Bend, received the newly created Pivot Award from the KACEE. This one-time award category honors individuals, groups, or organizations that demonstrated outstanding adaptability to deliver environmental education programs despite the challenges posed by the pandemic.
Curtis Wolf, director of the KWEC, said that Kern went above and beyond in the past 19 months to ensure that her environmental education programs would continue. 
"I am happy to see Mandy get recognized for her hard work," Wolf said. "As Mandy's supervisor, I absolutely believe she deserved this award."
Kern developed new programs and changed delivery methods to virtual options, including a virtual tour of Cheyenne Bottoms. Kern also wrote a children's book with supplemental program materials.
Her virtual field trip of Cheyenne Bottoms allows educators to use interviews, virtual reality videos, and actual drone footage to teach about the Cheyenne Bottoms. It gives students at area schools a chance to visit virtually when they are unable to do so in person.
It also enables environmental educators outside the local area an opportunity to explore the wetlands, resulting in greater opportunities for people across Kansas and beyond to learn about the importance of Cheyenne Bottoms.
Kern was nominated for the award by Dr. Matthew Clay, assistant professor of Teacher Education at FHSU.
"I am honored that I was nominated for this award by a colleague I respect and enjoy collaborating with," Kern said. "Dr. Clay does a great job with his students, preparing them for a future in science education, and did much pivoting of his own this past year."
Kansas Wetlands Education Center, affiliated with FHSU's Werth College of Science, Technology and Mathematics, is located 10 miles northeast of Great Bend at the Cheyenne Bottoms Wildlife Area. More information can be found at wetlandscenter.fhsu.edu.