FHSU selects new VP of Administration and Finance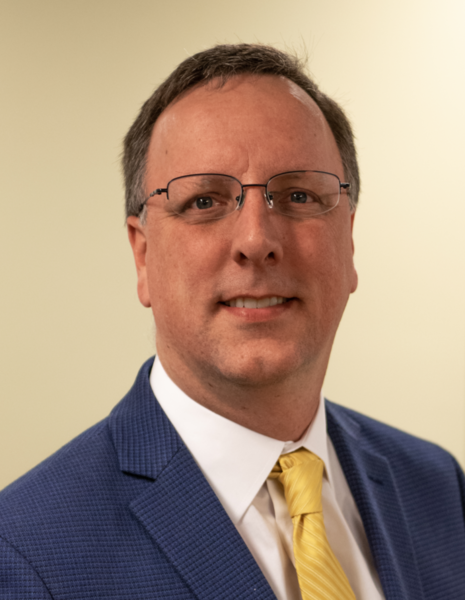 12/15/21
HAYS, KS. – Fort Hays State University President Tisa Mason announced today the appointment of Wesley Wintch as vice president of Administration and Finance.
Wintch brings more than two decades of higher education, teaching, and financial leadership experience to FHSU, having spent the last six years at Valley City State University (N.D.) as vice president for Business Affairs. He served briefly under Mason when she was president of VCSU.
Wintch succeeds Michael Barnett, who will retire after more than 17 years in the role at FHSU.
"I know Wesley as a principled, skilled, and hardworking professional, who will bring integrity, thoughtfulness and extensive senior leadership experience to this position," Mason said. "He will be an incredible asset to our senior leadership team."
As FHSU's VP for Administration and Finance, Wintch will oversee the university's administrative functions and key operational areas, including financial management, facilities planning, physical plant oversight, accounting, business services, purchasing, human resources, University Police, cash management, and auxiliary budgets.
Additionally, Wintch will serve as a member of FHSU's Executive Leadership Team, Senior Leadership Team, and the President's Cabinet. He will help develop strategies to leverage institutional resources, ensuring alignment with academic priorities, and providing leadership for university-wide strategic planning in support of the institutional mission and priorities. Wintch's start date will be Feb. 7, 2021.
"I am very excited to join the Fort Hays State University community," Wintch said. "During my recent time on campus, I was impressed with many things, especially with the people I met. The warmth they directed toward me and the commitment I saw to the university's mission was remarkable. While I will miss my colleagues and friends at Valley City State University, I am looking forward to joining the team at FHSU, learning and working hard together to advance the university."
In his role as vice president for Business Affairs at Valley City State, Wintch and the division he was responsible for university finance, budgeting, strategic planning, operations management, data analysis, safety/risk management, capital planning, and capital projects oversight, human resources management, and personnel training and development with a proven track record of increasing profits and cutting expenses. 
Prior to VCSU, Wintch held leadership roles in higher education and in the private sector, including service as the Human Resource Director and Controller at Avalon Hills Health Care, as an HR consultant and payroll accountant for Practical People Services, as the senior accountant for TJ Development. He also worked as an adjunct business professor at Brigham Young University and as a foreign market manager for Neways International.
Wintch has served as a volunteer with the Boy Scouts of America and as a youth basketball coach. He also serves as a bishop in the Church of Jesus Christ of Latter-day Saints and has played piano for various community functions such as the Lions Club, Festival of Lights, and the rodeo parade.
Wintch earned a Bachelor of Arts in Russian and a Bachelor of Science in Economics, both with honors, from the University of Utah and a Master of Business Administration from Brigham Young University.