Robbins Banking Institute at FHSU prepares students with real-world experience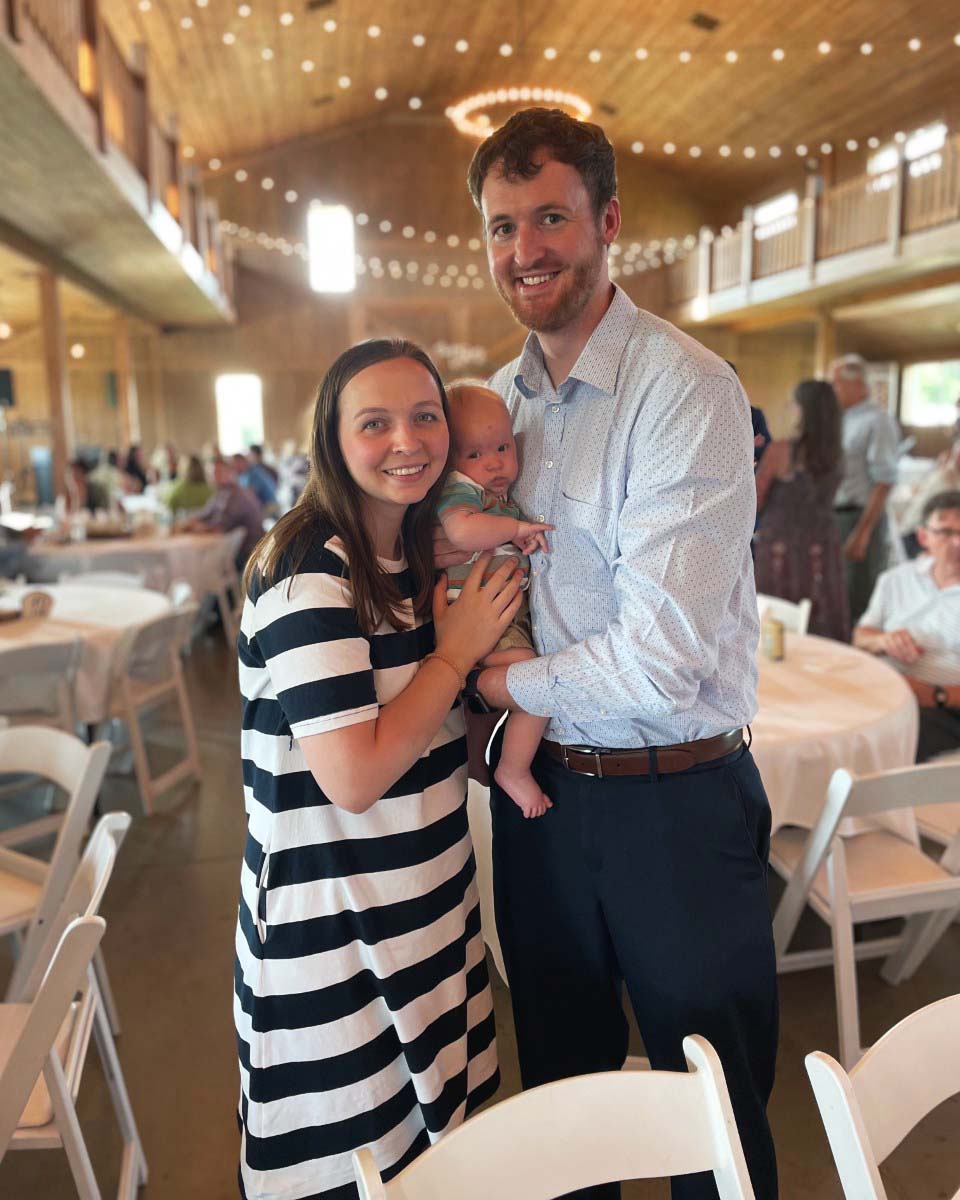 12/21/21 
HAYS, Kan. – The Robbins Banking Institute at Fort Hays State University prides itself on its close relationship with the banking industry and pushes its students to experience real-life commerce through bank simulation classes and internships. These internships springboard talented students into long-term financial careers at banks and throughout economic institutions.
Thatcher Brown is one of many students who have benefitted from the opportunity to work in their desired field prior to graduation. While influenced by his brothers – who are both accountants – to pursue a degree in finance, Brown changed his career path and decided to go into banking after taking a banking course at the Robbins Banking Institute.
"I enjoyed all of my professors throughout the Robbins College of Business and Entrepreneurship and the energy they brought to class every single day," Brown said.
The guidance and support of his professors made Brown realize how many different fields there are within the banking industry and endless job opportunities throughout the state. Mock interviews on campus led to his internship with Waddell & Reed, Inc., in Hill City, where he realized he wanted to continue work in a small community bank in northwest Kansas. Upon graduation in the spring of 2018, he was hired by Equity Bank in its Bank Management Trainee program and is currently a commercial lender at Equity Bank in his hometown of Hoxie.
Matt Brewer, corporate training manager with Equity Bank in Wichita, describes the company's partnership with FHSU, saying, "Graduates from the Robbins Banking Institute have the foundation that we are looking to build upon. We have found them to be great employees. A quality that stands out is their work ethic. They are willing to put in the time and effort to set themselves apart from others."
This Kansas work ethic and values are attributes shared by W.R. Robbins, who went from a humble science and math teacher to CEO and chairman of a multimillion-dollar banking corporation. An alumnus of FHSU, W.R. and his wife, Yvonne, have made the Robbins Banking Institute at Fort Hays State possible. Thanks to generous contributions of the Robbins couple, the namesakes of the Robbins College of Business and Entrepreneurship and the Robbins Banking Institute, finance students have the opportunity to learn about and pursue careers in the banking industry.
Along with being active at Fort Hays State, Robbins has spent the last 50-plus years building his own bank, presently known as Farmers Bank & Trust. As the successful operator and owner of this chain of banks in Central and Eastern Kansas, Robbins urges students to, "set your sights on what you want and combine it with passion and commitment."
Regardless of the road taken to a career in banking, FHSU students recognize the significance of the Robbins Banking Institute and its record of developing students who go on to successful careers in the banking industry.
To learn more about the Robbins Banking Institute at Fort Hays State University, contact Dr. Dosse Toulaboe at (785) 628-5868 or dtoulabo@fhsu.edu.