FHSU's Mason applauds governor's budget proposal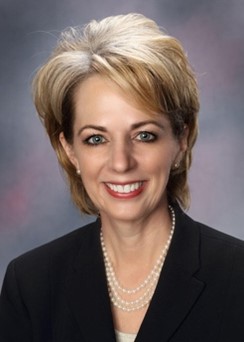 01/14/22 
HAYS, Kan. – In Tuesday's State of the State Address in Topeka, Gov. Laura Kelly made several proposals in her budget request for the coming year.  Fort Hays State University President Tisa Mason issued a statement, thanking Gov. Kelly for her forward thinking.
"Fort Hays State University appreciates Governor Kelly's acknowledgment of the important role our institutions of higher education in Kansas play in the economic future of our state," Mason said. "Support for our students and the ongoing mission of our university to prepare the needed workforce for Kansas – especially those in under-served areas – is sincerely appreciated."
"We join hands with our legislators and governor to judiciously utilize state funds for the betterment of our state's economy," Mason continued, "while providing optimum learning opportunities for those who choose to live and work in our great state."