A remarkable year for FHSU's Dr. Hendratta Ali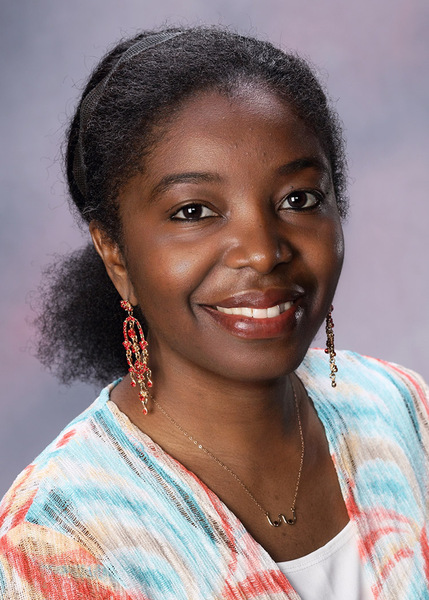 02/08/22 
HAYS, Kan. – The year 2021 was challenging for many people. Despite its challenges, it was the culmination of marked accomplishments for Dr. Hendratta Ali, associate professor of geosciences at Fort Hays State University.
Dr. Ali led or co-authored half a dozen publications, with several others out for review. Some of her works included topics related to equity in geoscience, estuarine and coastal research, and education and career preparation for STEM disciplines.  
In addition to her teaching responsibilities, mentoring of students, research, and prolific publications, Ali accepted an Intergovernmental Personnel Act (IPA) Assignment at the National Science Foundation (NSF), rotating as a Program Director for their Hydrologic Sciences Program. NSF offers selected individuals the opportunity to become temporary program directors in their field of expertise while retaining ties to their current institution before returning with new insights and experiences.
Ali will serve one year or more in this position and will continue to be employed by Fort Hays State University. FHSU receives a grant from NSF while Dr. Ali is assigned to the Foundation. She began her work remotely from Hays due to ongoing COVID-19 restrictions but has since relocated to Alexandria, Virginia.
Dr. Grady Dixon, Dean of the Peter Werth College of Science, Technology and Mathematics, said he believes Dr. Ali is the first active FHSU employee to be appointed as an NSF Program Director.
"Working remotely gave me additional time to prepare for the move and allowed me the opportunity to maintain a close relationship with trainees," Dr. Ali said. She noted that her work for NSF requires her to maintain strict hours, but she was able to meet with her FHSU students and colleagues as needed outside of those time constraints.
Prior to taking the NSF position, Ali was actively involved with other endeavors. In 2021 alone, she accepted 12 invitations, mostly virtual, to give presentations, including a Pardee Keynote Symposia at the annual meeting of the Geological Society of America, and a Plenary Keynote at the Geological Association of Canada - Mineralogical Association of Canada Joint meeting. She also gave four invited talks and six presentations to various conferences.
Ali received several awards, including the Presidential Citation from the American Geophysical Union, an award given to the diverse team she led, which created the Call for a Robust Anti-Racism Plan for the Geosciences. She was honored with the Randolph W. "Bill" and Cecile T. Bromery Award from the Geological Society of America, given for significant contributions to geological science research or for being instrumental in opening the field of geoscience to minorities.
"I am honored to be recognized for my work," Ali said. "It is especially rewarding to be acknowledged by members of my professional community."
Ali also received FHSU's President's Distinguished Scholar award, which recognizes a faculty member with outstanding performance.
As part of the President's Distinguished Scholar Program, Ali gave a presentation last fall entitled Serendipity meets Preparedness: Twists and Turns from the Academic Pipeline to a #BraidedModel. This presentation was a sneak-peek into five recent publications and projects that Ali led or co-authored.
The projects she drew from included estuarine studies about plastic litter pollution and the coastal environment, an actionable plan for anti-racism for geoscience organizations, the effects of tides on groundwater salinization near coastal communities, and reimagining academic and career preparation for STEM disciplines.
Ali wove in her own professional pathway to illustrate her work as an example of the multiple critical roles different life and professional experiences play in an academic's work and career. She demonstrated why it is necessary to ensure that students are not only prepared to participate in an expected workforce but more so for the future workforce that we do not yet know much about. 
Ali said that the metaphor of a pipeline, where students enter a degree program having only one specific outcome in mind, does not adequately prepare students for the rapidly changing workplace and the opportunities that come with these changes. Instead, students need to be mentored in an approach where they view their degrees as opportunities to build skills and tools that can be applied to any number of possible futures. Their courses, internships, lab work, formal and informal interactions with peers and mentors should all be seen as part of a woven braid to provide necessary skills for success both today and in the future.