FHSU students advance to Faulkner Challenge finals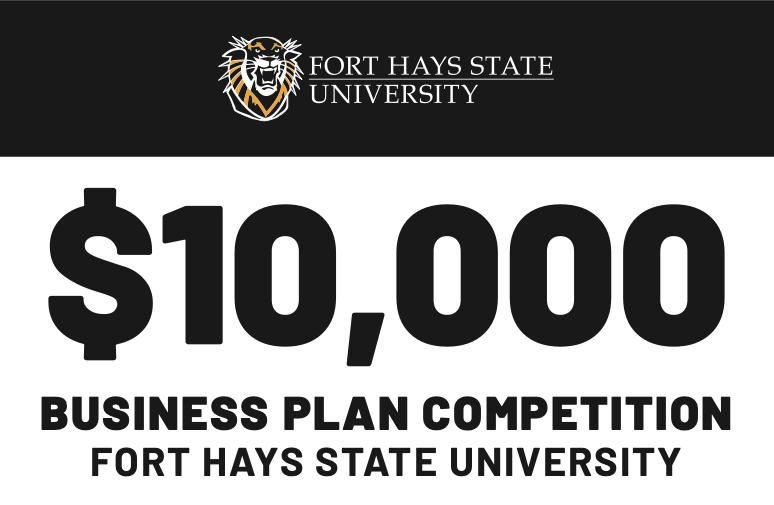 03/29/22 
By FHSU University Communications
HAYS, Kan. – Three teams of Fort Hays State University students made the finals of the 2022 Faulkner Challenge following their oral presentations to a panel of six judges on Saturday, March 26.
The finals – set for Friday, April 1, in FHSU's Hansen Hall – will be held in front of a live audience for the first time since 2019. The competition, hosted by FHSU's Center for Entrepreneurship, was canceled in 2020 because of the pandemic, and last year's event was held virtually. This year's finals, which are free and open to the public, will begin at 1:30 p.m. The presentations also will be available to view in virtual form.
The Faulkner Challenge is a business plan competition designed to develop entrepreneurial imagination and innovation in university students, regardless of major or interests. It is open to any new venture in the conceptual stage, the seed stage, or the startup stage. Teams are evaluated on their ability to clearly identify market opportunity, value proposition, and sustainable competitive advantage.
The challenge includes a written business plan and a 10-minute oral presentation. A total of 13 teams of Fort Hays State students submitted entries for consideration, and a three-person committee selected eight to make oral presentations. One team withdrew before the presentations, leaving seven to vie for the finals.
The judges asked questions at the end of the seven presentations and provided feedback to the students. The three finalists are allowed to tweak their presentations before the finals.
The challenge was the brainchild of FHSU alum Kevin Faulkner, who created an endowed fund for the business plan challenge. The $10,000 prize money is split among the top three teams each year. The first-place team will receive $6,000 in prize money, with the second-place team receiving $3,000 and third place $1,000.
Following are the seven presentations with a brief synopsis of each.
Top three finalists (in alphabetical order)
Cow Fences – creating an E-grocery for shipping meat across the country. Team member: Ethan McPherson.
Sky Sprayers – building and patenting an autonomous lightweight drone for farmers to spray their fields. Team members: Wyatt Cyr, Chance Fuhrman, John Gamez-Ramos, Tyler Preisser, Kole West.
Vitality Thrift – create an online thrift store where part of the profit is returned to a not-for-profit organization. Team members: Easton Bradbury, Caitlin Leiker, Faith Little.
Other presentations:
College Pro – create a customizable planner for college students to provide easy access to services. Team members: Emily Hipp, Lauren Wagner.
Manifest Scrubs – offer the sale of a larger variety of scrubs as the need for healthcare workers continues to grow. Team members: Grace Carder, Brett Loving, Colton Potts, Emily Schulte, Kameron Schneider.
Ride Buddy – how to cut travel expenses by splitting costs with other riders going to similar destinations. Team members: Andre Aires, Edwin Garcia, Cody Hicks, Aniol Majoral, Fiorella Mendez, Luciana Mendoza, Connor Seibel.
Wayfarer – creating an app to assist travelers on trips. Team member: Nuria Garcia Nogueron.