FHSU Alumni Association announces nominees for 2022 Torch, Pilot, and Lighthouse Awards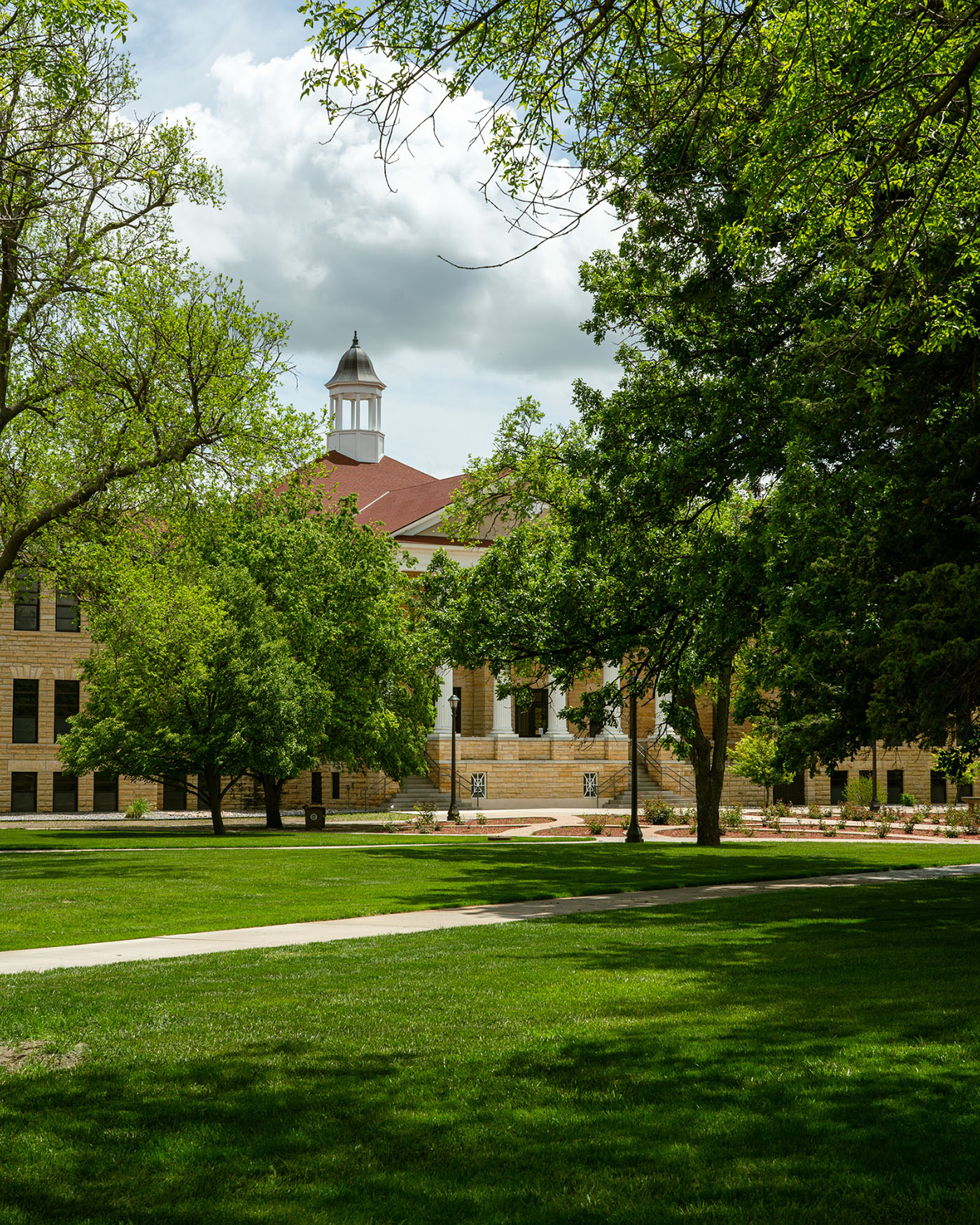 04/28/22
HAYS, Kan. – Nominees for three top commencement awards have been announced by the Fort Hays State University Alumni Association.
Twenty-one graduating seniors have been nominated for the 2022 Torch Award, the highest student honor, and 28 faculty members were nominated by members of the class of 2022 for the Pilot Award for an outstanding faculty member.
Eleven graduate students from the 2021-22 academic year (Fall 2021 and Spring 2022) were nominated for the Lighthouse Award to honor an outstanding student completing graduate studies.
The recipients of each award will be announced at a reception at 9 a.m. Tuesday, May 3, in the Memorial Union Sunset Atrium. The announcement will be live streamed for those not able to attend in person. Live-stream details will be posted on the FHSU Alumni Association Facebook page at www.Facebook.com/FHSUalumni.
The Torch and Pilot Awards, created in 1974, and the Lighthouse Award, created in 2018, are presented annually during the spring semester.
Torch Award and Lighthouse Award candidates are nominated by FHSU faculty and staff on the basis of classroom excellence, leadership, participation in professional organizations, and involvement in student, civic, or research activities.
Pilot Award candidates are nominated by members of the graduating class on the basis of classroom excellence, ongoing research, and service activities.
Nominees for the Torch and Lighthouse Awards are listed alphabetically by their state (or country) and hometowns. Pilot Award nominees are listed alphabetically by last name.
Finalists for each award are denoted by an asterisk.
TORCH AWARD NOMINEES
KANSAS
BALDWIN CITY
Abigail Hayes, Criminal Justice
CUNNINGHAM
Jenna Fitzsimmons, Animal Science
EL DORADO
Sidney Sullivan, Political Science
ELLIS
Haley Reiter, Tourism and Hospitality Management
GREAT BEND
Molli Banks, Art History
GREENSBURG
Mackenzie Wertz*, Medical Diagnostic Imaging, emphasis in Ultrasound
HAYS
Erin Adams, History
Kelli Arnold, Organizational Leadership
Abby Kennemer, Organizational Leadership, minor in Psychology
JOHNSON
Meleny Jacome-Banuelos, Organizational Leadership
LAWRENCE
Spencer Manning*, Political Science, minor in Spanish
MINNEAPOLIS
Jaidyn McHenry, Radiologic Technology and Medical Diagnostic Imaging
SALINA
Hannah Feldman, English Education
TOPEKA
Riley Sanford*, Geology and Spanish
WICHITA
Alec Bevis*, Chemistry, emphasis in Biochemistry
COLORADO
LAS ANIMAS
Brooke Bronniman, Communication Sciences & Disorders
CHEYENNE WELLS
Nikki White, Medical Diagnostic Imaging
STERLING
Sadie Holloway, Communication Sciences & Disorders
STRASBURG
Josie Hemphill, English and Secondary Education
LITTLETON
Makenna Allen*, Marketing, concentration in Digital Marketing
INTERNATIONAL
ASUNCION, Paraguay
Mateo Rivarola, Finance
LIGHTHOUSE AWARD NOMINEES
KANSAS
GARDEN CITY
Ray Urbina, Health & Human Performance
GOODLAND
Samuel Ayers*, English
HAYS
Brooks Barber, Master of Liberal Studies in Corporate Communications
Alison Helget*, History
Drew O'Brien, Master of Business Administration in Finance
Morgan Weber, Speech-Language Pathology
Megan Zeman, Master of Professional Studies in Organizational Leadership
McPHERSON
Madison Shandy*, Speech-Language Pathology
MISSOURI
Kansas City
Mary Kathy Robb*, Master of Fine Arts in Ceramics
TENNESSEE
Lebanon
Allison Argo, Education Specialist in Innovation and Leadership
INTERNATIONAL
HOHHOT, Nèi Měnggǔ (Inner Mongolia)
May Yu-Harper*, Master of Business Administration in Digital Marketing 
PILOT AWARD NOMINEES
Dr. Medhavi Ambardar, assistant professor, Biological Sciences
Dr. Gary Andersen, associate professor, Advanced Education Programs
Dr. David Fitzhugh, associate professor, Health and Human Performance
Dr. Anthony Gabel*, associate professor, Management
Dr. Justin Greenleaf, associate professor, Leadership Studies
Dr. Christine Hober*, professor, Nursing
Ms. Angie Howard, instructor, Psychology
Dr. Brittany Howell, associate professor, Agriculture
Ms. Jacque Jacobs, coordinator, Communication Sciences and Disorders
Ms. Shauna Keil, assistant professor, Nursing
Dr. Candace Mehaffey-Kultgen, assistant professor, Management
Dr. Robert Lloyd*, assistant professor, Robbins College of Business and Entrepreneurship (international faculty)
Dr. Tamara Lynn, associate professor, Criminal Justice
Dr. Helen Miles*, assistant professor, Health and Human Performance
Ms. Hollie Marquess, instructor, History
Dr. Janett Naylor-Tincknell, professor, Psychology
Dr. Phillip Olt, assistant professor, Advanced Education Programs
Dr. Ziwei Qi, assistant professor, Criminal Justice
Mr. Jeremy Ryan, instructor, Agriculture
Dr. Samuel Schreyer, professor, Economics and Finance
Dr. Tanya Smith, associate professor, Nursing
Dr. Kevin Splichal, associate professor, Advanced Education Programs
Dr. Morgan Steele, assistant professor, Criminal Justice
Dr. April Terry, associate professor, Criminal Justice
Dr. Karen Thal, associate professor, Applied Business Studies
Dr. Edward Vengrouskie, instructor, Robbins College of Business and Entrepreneurship (international faculty)
Dr. Whitney Whitaker, associate professor, Psychology
Mr. Kenneth Windholz*, instructor, Psychology