FHSU Giving Day is this Thursday, April 21, 2022: Show your support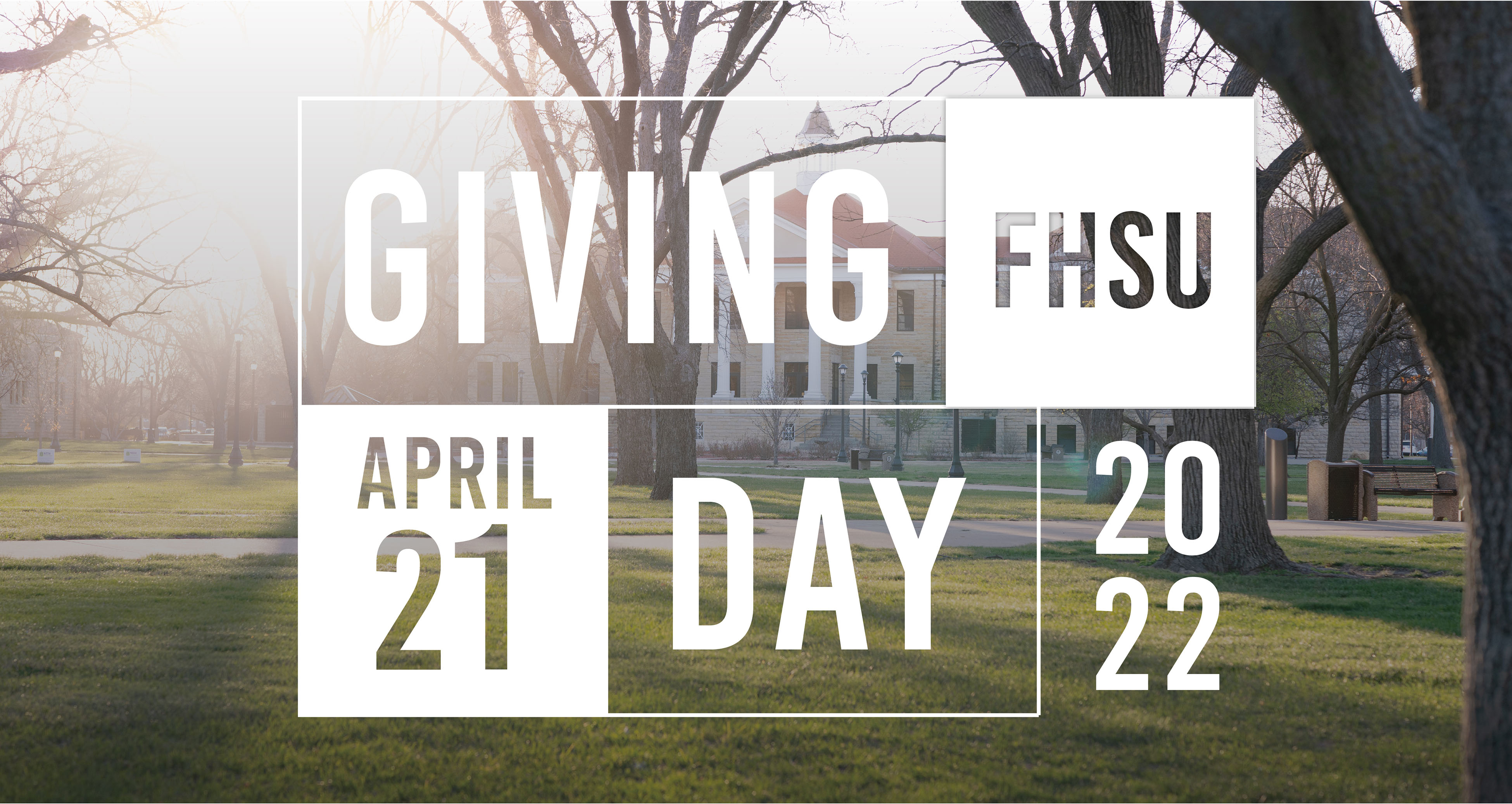 04/18/22
By FHSU Foundation
HAYS, Kan. – A single day could greatly impact the lives of Fort Hays State University students, faculty, and staff for generations to come. This Thursday, April 21, Tiger fans from around the world will come together to give back to the university in support of FHSU's second annual Giving Day – a 24-hour fundraising effort. You can show your pride by making a financial gift to the area of Fort Hays State that means the most to you.
Donors can invest in hard-working students from all walks of life with a gift to the General Scholarship Fund. Long after scholarship recipients graduate from college and build a life and career for themselves, they will remember those who invested in their future and will likely choose to pay it forward to a new generation of Tigers. Your gift to FHSU's general scholarship fund can help make the dream of an education a reality.
FHSU's Giving Day features nearly 50 specific areas of the university that are in need of financial support. There's truly something for everyone. There will also be numerous incentives, matching gift opportunities, and challenges to unlock. For example, those who make a gift of at least $10 will receive a cool FHSU sticker; a gift of at least $25 will offer a Fort Hays State keychain as well as a sticker; and a gift of $75 will offer an FHSU felt pennant, keychain, and sticker.
Fort Hays State held its first Giving Day in April of 2021 to jumpstart fundraising for various projects across campus in need of support. Throughout the inaugural event, Alumni, Tiger fans, parents, students, faculty, and staff donated more than $225,000. We will come together once again to #GiveForVictorE, and we hope to see an overwhelming success even greater than last year.
Giving Day gifts can be made by phone, in person, or online by visiting www.FHSUGivingDay.com between 12:01 a.m. Thursday, April 21, to 11:59 that night. More details can be found by visiting www.FHSUGivingDay.com.
Also available on this website is a marketing toolkit that you may utilize to help us in raising awareness for Giving Day. For example, you can share about the event on Facebook, Instagram, and Twitter to inspire others to make a gift. The toolkit offers sample text and graphics to help you get started.
"Financial support drives and fuels our success," said Ricardo Zamora, director of Annual Giving for the FHSU Foundation. "We look forward to coming together this Thursday, April 21, for another great Giving Day and to see the positive ripple effects that your generosity can create across our campus. Thank you in advance!"
For questions, contact Zamora with the FHSU Foundation at 785-628-5070 or by email at r_zamora@fhsu.edu.