FHSU recognizes faculty, staff for scholarly excellence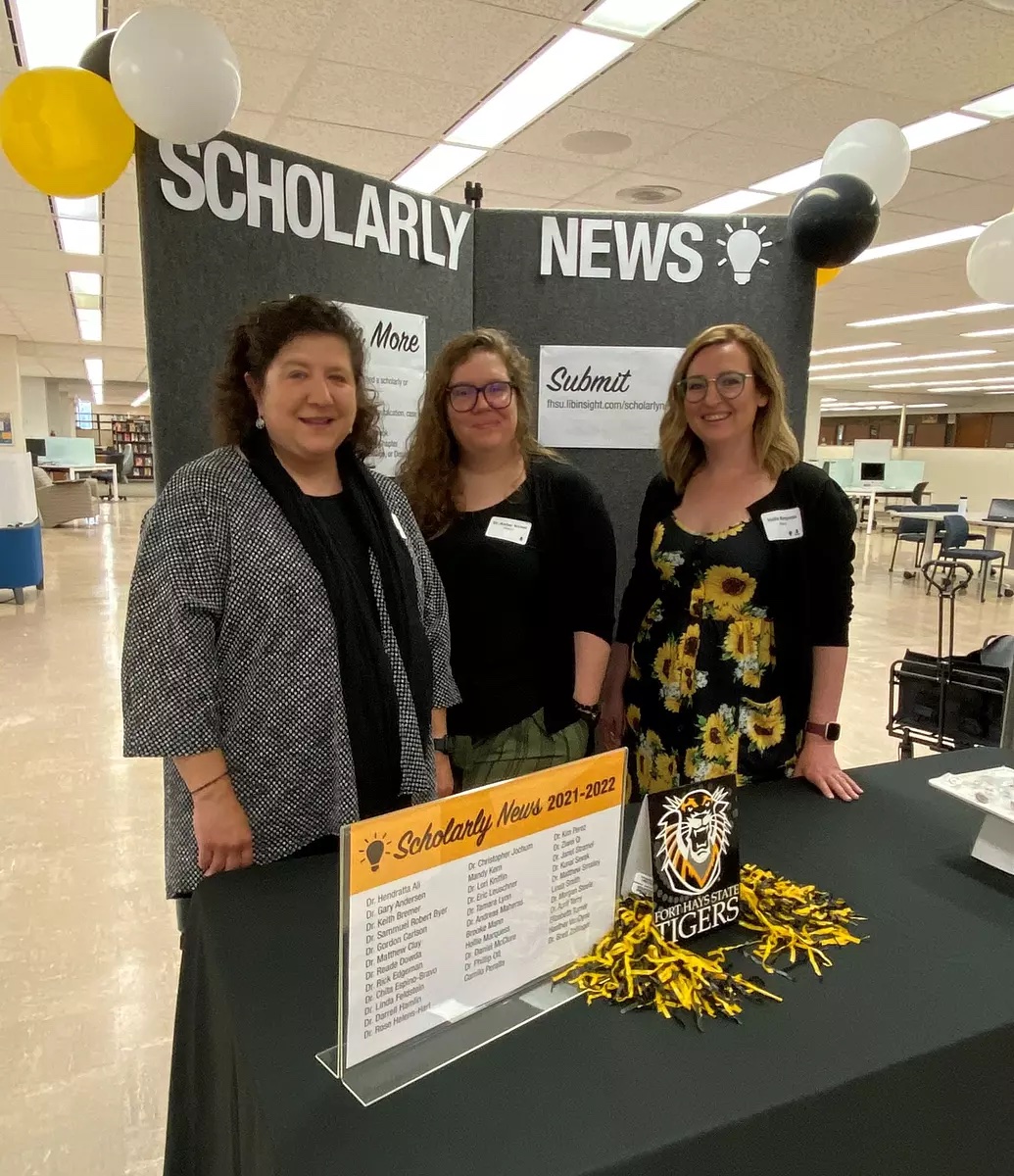 04/26/22
By FHSU University Communications
HAYS, Kan. – Fort Hays State University held its inaugural Engaged Scholars breakfast reception on Friday, April 22. A collaboration among Forsyth Library, University Communications, and the Office of the Provost, the event was created to recognize faculty and staff whose work expanded scholarly conversation in their areas of expertise. Those recognized made significant contributions to the university's mission in four areas: Open Educational Resources (OER), top downloaded content, scholarly news, and thought leadership.
In the OER category, three campus academic departments were recognized for their success in lowering the costs of course materials by identifying openly available and other zero-cost course materials. in the areas of growth, innovation, and impact. Leadership Programs were recognized for a significant expansion in the use of OER materials in its courses. The Department of Advanced Education Programs earned recognition in the "Innovation" category. The Department of Nursing was identified as the team that delivered the most impact with its OER improvements. 
Downloads from the university's Scholars Repository stand at approximately 1 million, demonstrating tremendous global reach and impact of the scholarly work of FHSU faculty, staff, and students. The top downloaded content producers from each of the university's five colleges were recognized in this second category. Dr. Robert Lloyd of the Robbins College of Business and Entrepreneurship was the top producer of downloaded content. 
FHSU recognized the accomplishments of faculty and staff who created content shared through a scholarly news program that launched in the Fall of 2021. The university recognized more than 30 faculty and staff for their contributions in this category. 
In the final category, 22 faculty and staff were honored for their work in advancing the university's reputation by serving as subject matter experts in the earned media efforts of the Office of University Communications. From creating new content to participating in TV, podcast, and print media interviews to helping craft story ideas, the voices of FHSU thought leaders were featured in dozens of publications, including the New York Times and Washington Post.   
For more information about the Engaged Scholars Breakfast Reception at FHSU, including the names of those recognized by category, go to: https://www.youtube.com/watch?v=XKYpJxNLK5s.