FHSU students receive scholarships from Phillipsburg Rodeo Assn.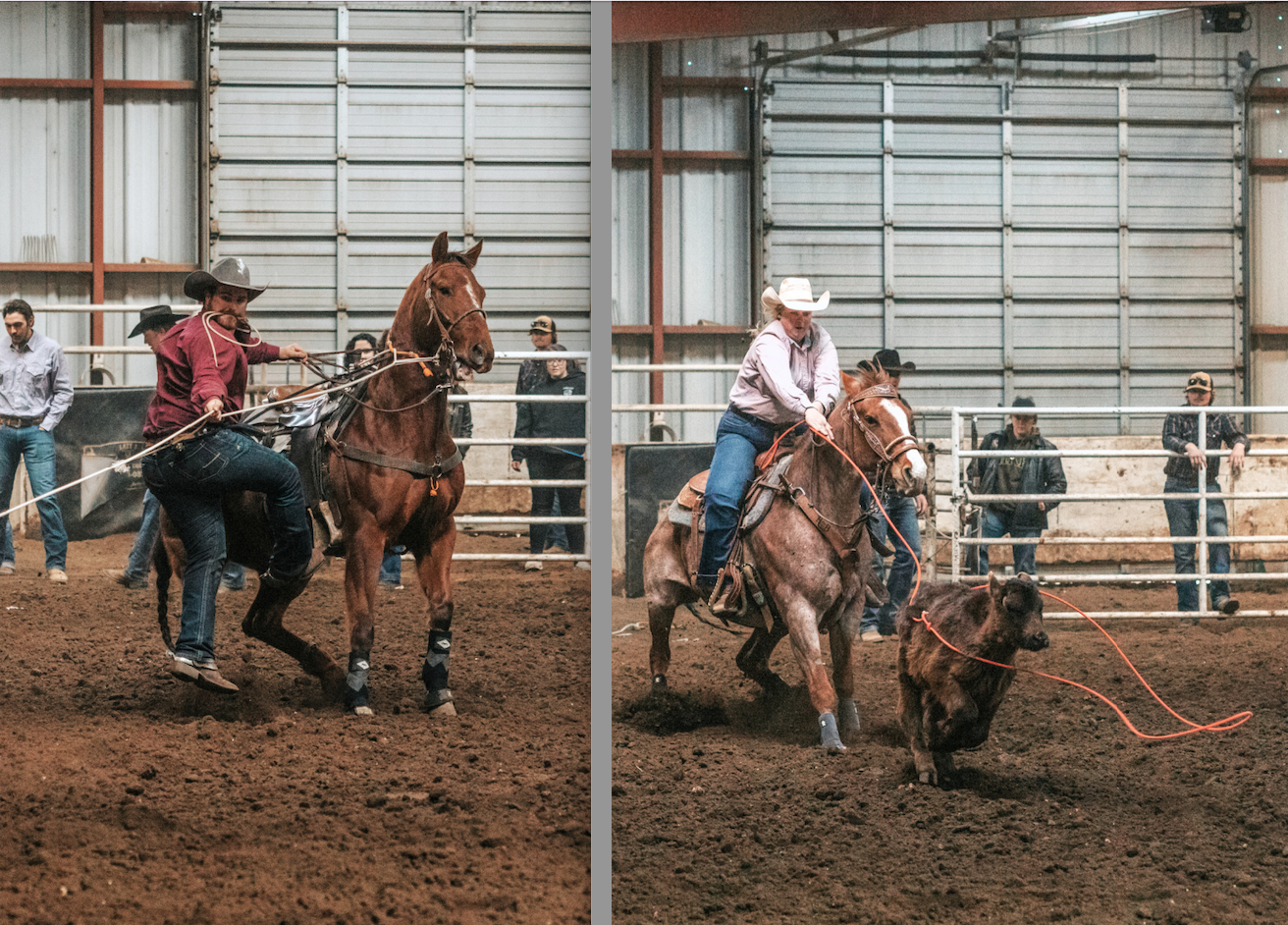 04/19/22 
By FHSU University Communications
HAYS, Kan. – The Phillipsburg Rodeo Association, the organization behind Kansas' Biggest Rodeo, has awarded more than $26,000 to Fort Hays State University rodeo team members during the past 25 years.
This year's recipients of $500 scholarship each are Brent Hornbuckle from Ottawa and Kamryn Smith from Linn.
Both competed at this last weekend's FHSU Rodeo and will close out the 2022 spring regular season this weekend at the Panhandle State Rodeo in Guymon, Okla.
Hornbuckle, who competes in the tie-down roping and team roping for the FHSU men's team, didn't begin roping until he came to college. But he learned quickly, watching videos of professional ropers and shadowing Ross Russell, then one of the FHSU coaches.
A 2016 graduate of Ottawa High School, Hornbuckle will graduate this May with degrees in agronomy, agronomy business, and animal science.
Smith, who competes in the breakaway roping and team roping for the FHSU women's team, competed in junior high and high school rodeo before attending college. 
A 2019 graduate of Linn High School, Smith is pursuing an agriculture business degree with a minor in accounting. She competes in the Kraft Rodeo Co. series and hopes to someday own a business training and riding performance horses.
Both this year's scholarship winners have ties to the Phillipsburg Rodeo. Hornbuckle attended the event in 2019 and worked as a livestock caretaker – feeding, watering, and sorting rodeo cattle. Smith also has attended the rodeo as a spectator, and she competed in the arena in high school rodeo in 2019.