FHSU to host annual Social Work Field Day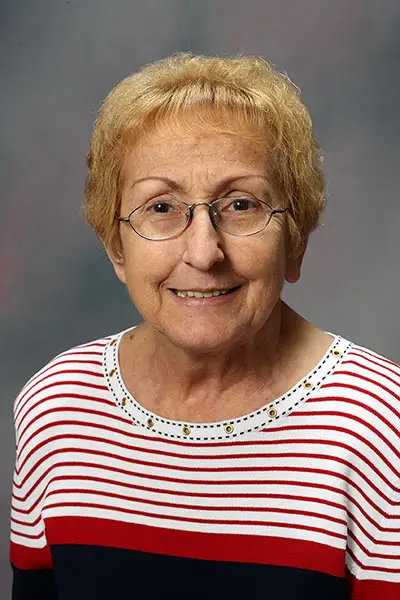 4/6/22 
By FHSU University Communications
HAYS, Kan. – Fort Hays State University's Department of Social Work will host its annual JV Caprez Social Work Field Day Friday, April 15. The event will run from 8 a.m. to 4:30 p.m. in the Memorial Union's Fort Hays Ballroom as well as on Zoom.
The event was named in honor of Judy Caprez, an assistant professor and director of FHSU's social work program for 23 years, who died in November of 2020. There will be a tribute service from 12:30 to 1:15 p.m. to honor Caprez. Those planning to attend should register at https://forms.gle/StQPKSWT1m6GMKuy5. Anyone unable to attend in person can register there, too, and a Zoom link will be sent.  
Speakers for the field day will be Laurie Doehass-Imel, a licensed clinical social worker and registered play therapist supervisor from Garden City, as well as Janet Williams, Erica Bates, and Daniel Kennedy from Minds Matter, LLC.
The morning session will feature topics about how the digital world affects families, personal technology use, family technology evaluations, positive and negative effects of technology, brain development and technology, and the professional values and ethics around technology as practitioners.
The afternoon session topics focus on the Minds Matter organization, including Kansas Brain Injury waiver services, community resources, ethics, ADA compliance, and more. There will also be a guest speaker who will discuss their own experience dealing with brain injury.
Morning session (9 a.m. to noon): Making tech wise families
Afternoon session (1:30 to 4:30 p.m.): Minds Matter
The event is free, open to the public, and offers face-to-face and Zoom options. If requesting a continuing education credit (CEU), the cost is $20 per individual session. Registration is non-refundable. If a participant registers as a zoom attendee, the Zoom link will be emailed prior to the event. Attendees will receive CEU certificates after the event.
Parking: Please park in lot A2 or lot A3 by the Memorial Union and behind the president's house/Stroup Hall.
Food: Lunch will be on your own, and there are multiple options in the Memorial Union (Starbucks, Grab and Go, Pizza Hut, Salad Bar, Burger Shop on the main floor, and Mondo's Subs in the basement).

Follow this link, https://webapps.fhsu.edu/Socialwork/default.aspx, to complete your 2022 JV Caprez Social Work Field Day registration.  
Any questions about Field Day? Email socialwork@fhsu.edu