The Language Company to deliver ESL instruction at Fort Hays State University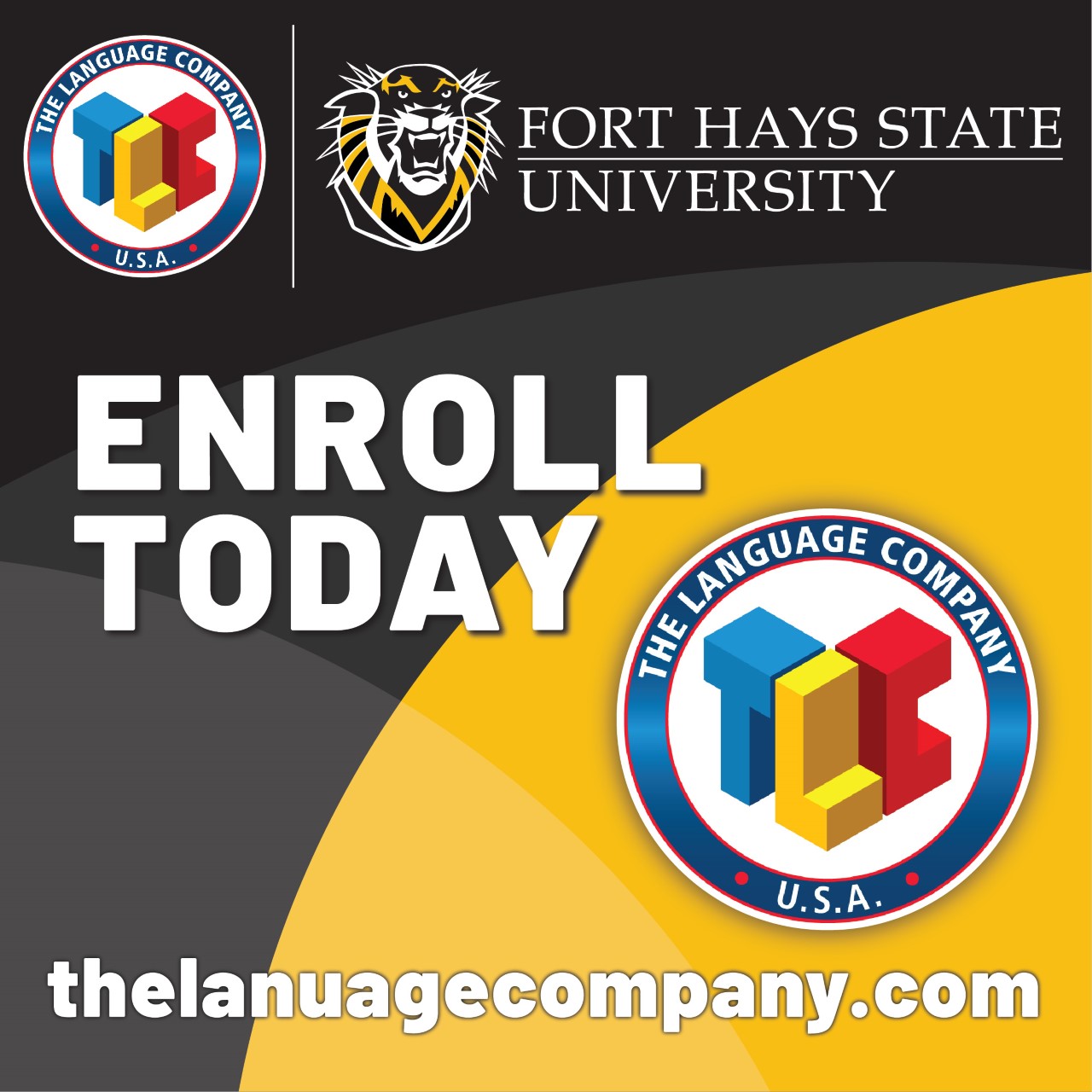 04/11/22 
By FHSU University Communications
HAYS, Kan. – For nearly 40 years, The Language Company has offered quality English as a Second Language (ESL) instruction to students from all over the world.
Fort Hays State University chose The Language Company (TLC) because of its reputation for providing a safe and welcoming educational environment for students. It helps them learn the essential English language skills necessary to achieve their personal, professional, and educational goals at a U.S. college or university.
"ESL instruction is critical to our emphasis on student success at FHSU," said Dr. Jill Arensdorf, provost and vice-president for Academic Affairs. "Our decision to partner with The Language Company will assist in the preparation of students to be successful in their major program of choice at Fort Hays State and their life and work in the community."
This ESL instruction partnership is primarily focused on serving international students from all over the world who come to FHSU to pursue their education.
"The Language Company believes that the cultural connection provided through the center not only benefits the students but also the campuses and communities that welcome them," TLC's Hassan Nazari-Robati said. "We are grateful that Fort Hays State University has invited The Language Company to establish a learning center on its campus." 
TLC's Hays office will open on the Fort Hays State campus on July 18, 2022. Enrollment is now open, and students are encouraged to complete an application at www.thelanguagecompany.com. TLC staff is also available for any questions about the program via email at info@thelanguagecompany.com.