FHSU shotgun team places high at nationals again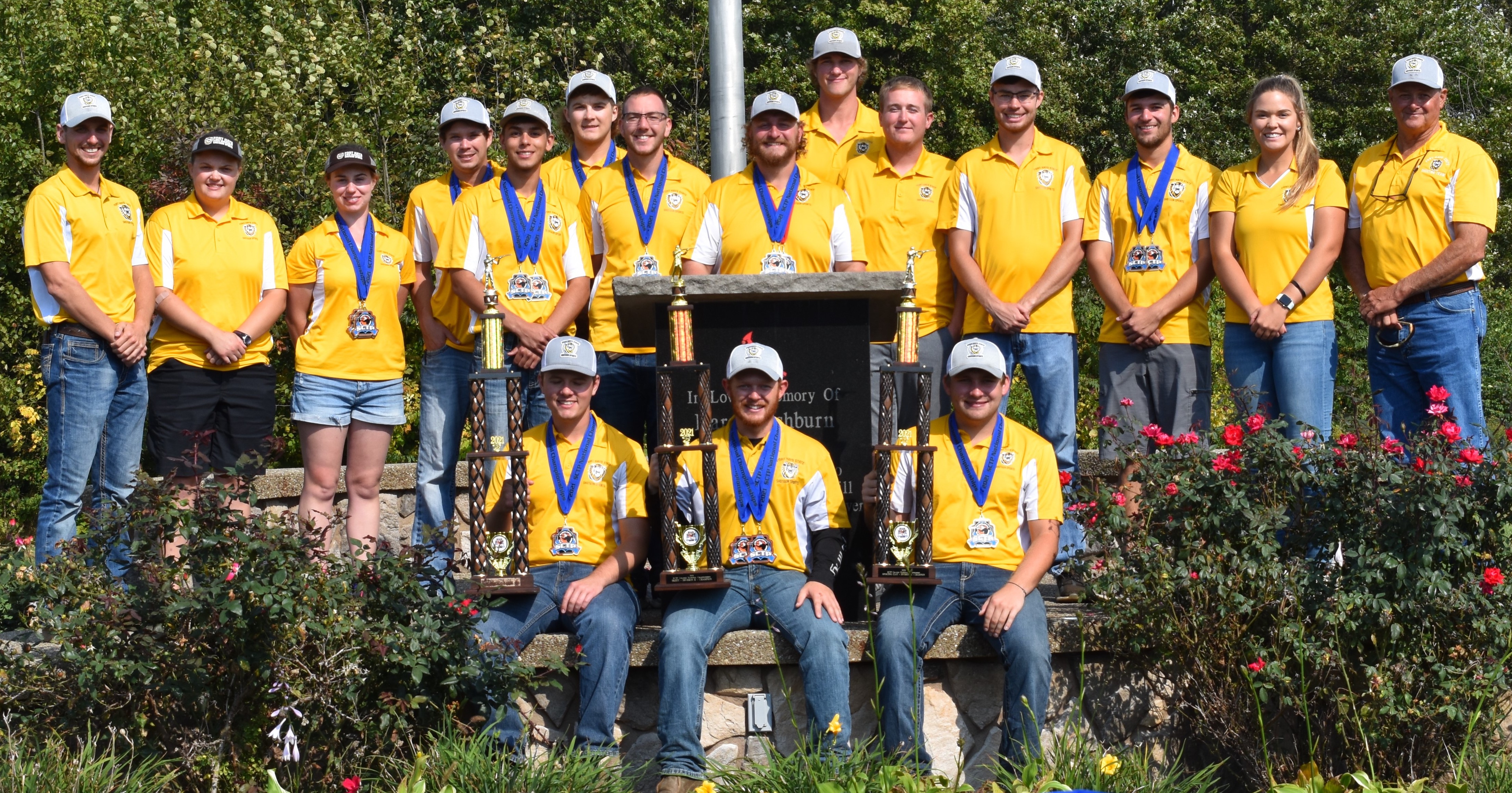 05/05/22
HAYS, Kan. – Hailey Zulkoski was among a group of students honored at a reception in April at the home of Dr. Tisa Mason, president of Fort Hays State University.
Zulkoski, a senior from Ord, Neb., is a member of the FHSU Shotgun Team, which won its eighth national championship at last fall's Scholastic Clay Target Program (SCTP) Collegiate national tournament. President Mason hosted a reception for Zulkoski and her teammates and presented them with their national championship rings.
Zulkoski also was excited about her showing earlier in the month at the Association of College Unions International (ACUI) Clay Target Championships in San Antonio, Texas.
Zulkoski earned championship honors as the top female scorer in skeet doubles with a score of 99 out of a possible 100 at the ACUI. She was also the female champion in combined doubles for trap and skeet to help FHSU finish third as a team in Division 2. It was the best individual national finish of Zulkoski's career.
FHSU finished with a score of 2,788 in team standings to finish just seven shots behind runner-up Emmanuel College out of Boston, Mass. Utah Southern was the Division 2 champ with a score of 2,832 (out of 3,000 targets).
Zulkoski also was part of FHSU's Doubles American Skeet team at the ACUI national meet that finished third among all divisions with a score of 485 out of 500. Joining her on that team were Brock Barton, Zach Beers, Riley Ross, and Xander Winchel.
FHSU's national competitors
Brock Barton, Fairbury, Neb.
Zach Beers, Syracuse, Neb.
Nick Borchardt, Johnson Creek, Wis.
Jade Chapman, Papillion, Neb.
Katie Dettmann, Avoca, Neb.
Will Dulohery, Benton
Jared Greenwood, Benton
Hank McVeigh, Lincoln, Neb.
Riley Ross, St. Paul, Neb.
Logan Smith, Burwell, Neb.
Lane Sorensen, Hampton, Neb.
Ryan St Peters, Godfrey, Ill.
Mason Weller, Palmer, Neb.
Xander Winchel, Spring Hill
Hailey Zulkoski, Ord, Neb.