FHSU students from Hays in top 10 at DECA internationals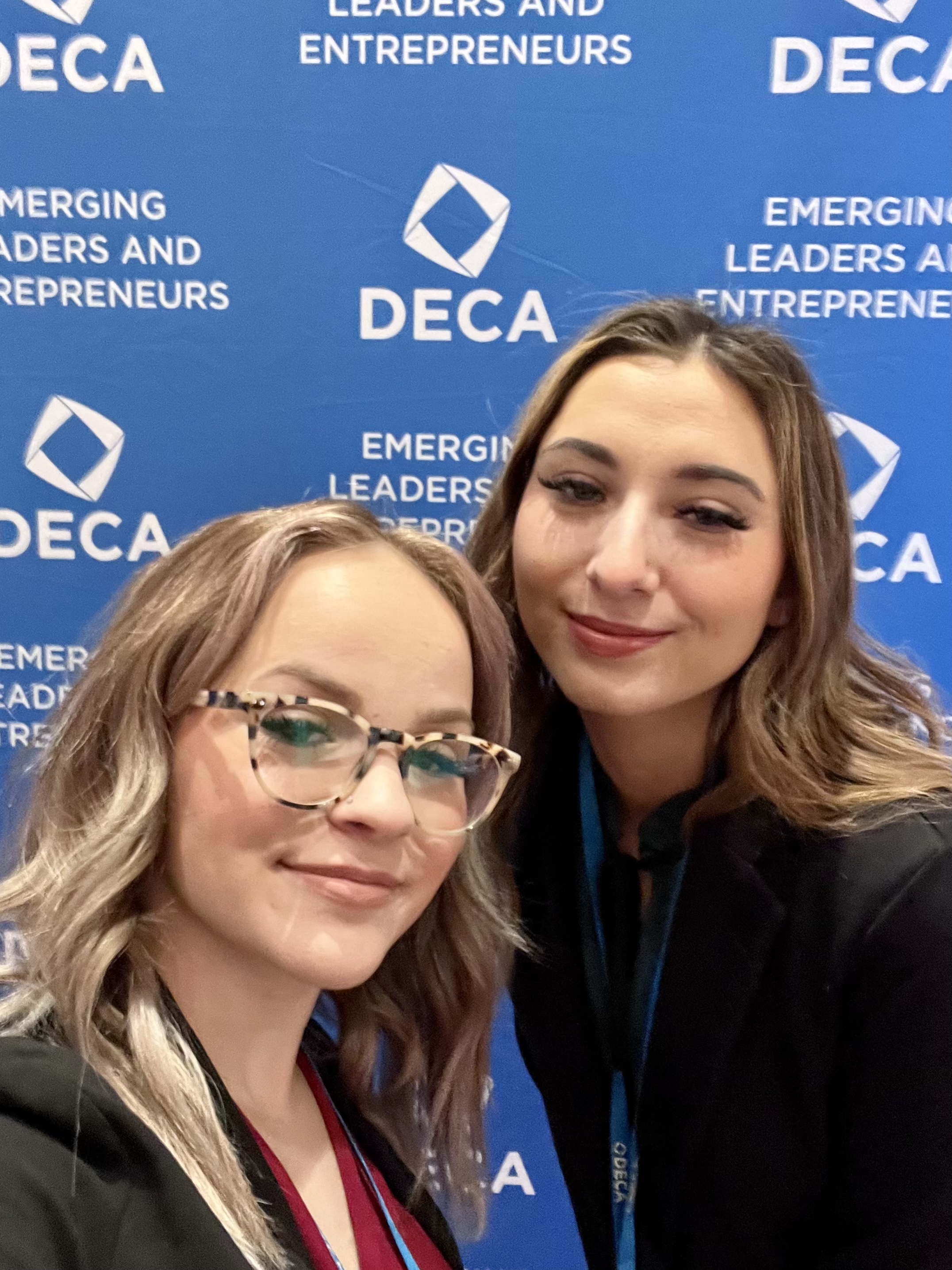 05/09/22
By FHSU University Communications
HAYS, Kan. – Allison Hillebrand and Isabelle Braun became accustomed to performing well on the national stage in high school. But their recent success on the collegiate level was even more special.
The Fort Hays State University students, both from Hays, made the finals and finished in the top 10 at the DECA Collegiate International Career Development Conference last month in Baltimore, Md.
Both excelled in DECA, formerly the Distributive Education Clubs of America, during their careers at Hays High School. Now college roommates, the duo decided to team up this year to compete in the advertising campaign category.
Hillebrand is working on a double major (English and PR/Advertising) at FHSU, and Braun is majoring in marketing. They developed an advertising campaign for Ten-O-Seven in Hays. Braun works full time as the assistant manager and social media coordinator for the local salon while taking classes online.
After placing first at the state DECA competition at Tabor College in Hillsboro earlier this semester, Hillebrand and Braun decided to take their project to the international conference. They advanced to the finals, then were chosen as one of the top 10 finishers for their advertising campaign.
Other FHSU students competing at nationals were Rheijan Villegas from Kansas City, Kan., and Trenton Godfrey from Junction City. They participated in the Sports and Entertaining Marketing competition but did not make the finals.