Hays Entrepreneur Honors Inspiring Educator with Namesake Gift to Fort Hays State University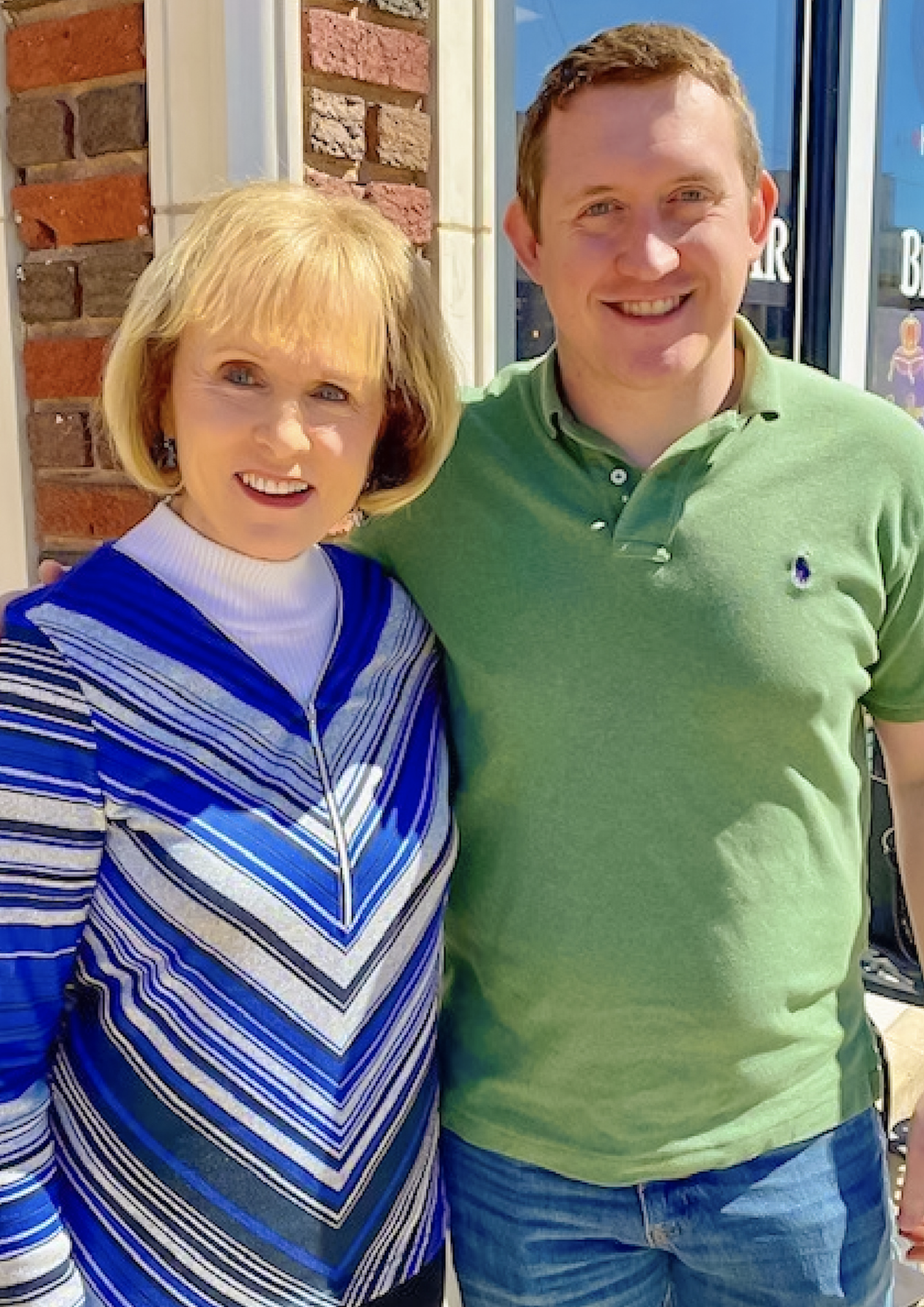 07/19/22
By FHSU Foundation
HAYS, Kan. – On a beautiful spring afternoon in Downtown Hays, Joseph Boeckner met with his kindergarten teacher, Marilyn Davidson, to surprise her with news that he had started a scholarship in her name.
Although he was a student in Davidson's class nearly 30 years ago, Boeckner, who now owns several Hays businesses, said it was Davidson's teaching style and patience that led to his success later in life.
Davidson, a lifelong Hays educator, is a beloved presence in her classroom and to those who know her in the community. From an early age, Davidson mirrored her parents, both teachers, in giving lessons to her stuffed animals on the stairs of her childhood home. She later combined her passion for education, music, and working with young children to shape her career.
Davidson first attended Southwestern University to study music and later pursued her master's degree in elementary education at Fort Hays State University over the summers while raising her family until her graduation in 1971. Boeckner met Davidson in 1992 and describes her as "a very engaged and thoughtful teacher. She genuinely cared about her students, and it showed."
Davidson's creativity and musical ability influenced her learning environment. She often spent her summers crafting kimonos, igloos, trees, and castles to inspire her students to learn about other cultures and engage with learning key concepts. She then tied learning with music to develop rhythm and other sensory and reading skills.
After a few years of teaching kindergarten, she moved on to first grade. Since her retirement from education, Davidson continues to volunteer her time and teaches reading and music at Wilson Elementary. Davidson's care and attention to her young students exemplify the commitment to teaching Boeckner hopes this scholarship instills in future educators.
"Educating is being able to see the progression from not knowing anything to knowing how to read. And reading is a big piece of people's lives," Davidson said.
Boeckner fondly remembers his time spent with Davidson and their relationship. "She was a great role model in addition to being a great teacher. We've stayed in touch over the years, and I occasionally went back to her classroom to help with projects. She believed in me at a young age. There was never any question about who my favorite teacher was," he said.
After high school, life became busy for Boeckner, who joined the military and later began starting his businesses, which caused a disconnect with Davidson. When Davidson's husband of 57 years, Harvey, passed away in December 2021, Boeckner began to reflect on the impact she had on him and wanted to pay it forward. It was then he began planning the establishment of the Marilyn G. Davidson scholarship.
The endowed scholarship seeks to support students pursuing a degree in teacher education. It is available to on-campus and online students, full or part-time, majoring in teacher education.
While preference is given to students who have expressed an interest in working in Ellis County schools, other students may still receive the award if that preference is not met. Students are welcome to apply each year for the renewal of this award.
Davidson hopes the award encourages students to pursue teaching and that it will help students in need afford their education.
"Teachers will always be needed. However, passionate and impactful teachers like Mrs. Davidson are not a dime a dozen. We need teachers who truly care about the students and appreciate all that Hays has to offer. Hopefully, this scholarship helps remove a barrier to entry for a few teachers who can step into those big shoes," Boeckner said.
Boeckner is a serial entrepreneur with several Hays businesses, including Joe Bob Outfitters, HaysTees, New Age Services, and, most recently, Blackhawk Motorsports. He and his wife, Jodi, also invest in several other businesses around town. On top of their many business ventures, Joseph and Jodi have two children, Michael and Hadley. 
To learn more about how you can make a difference in your community by establishing a scholarship, please contact the Fort Hays State University Foundation by email at foundation@fhsu.edu or by phone at 785-628-5620. You can also visit https://foundation.fhsu.edu.