FHSU welcomes new chief of police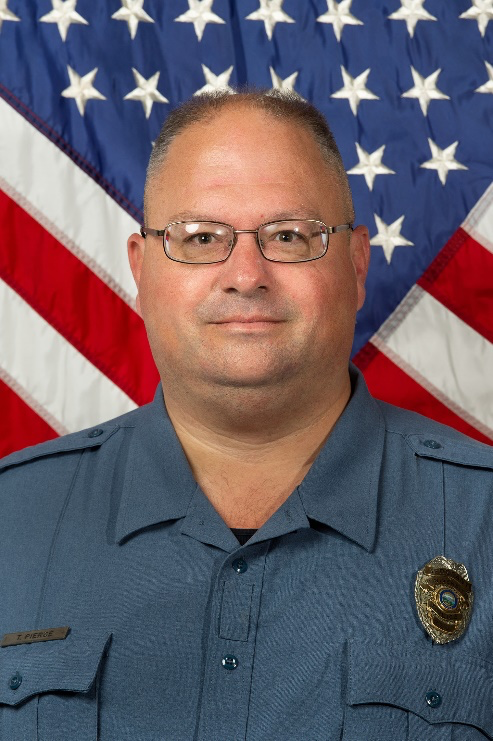 8/12/22
By FHSU University Communications
HAYS, Kan. - Following an extensive search, Fort Hays State University selected Terrance (Terry) Pierce as its next chief of police. Pierce succeeds Edward Howell, who retired from the force in June of this year after a career in law enforcement that spanned 40 years.
Chief Pierce comes to FHSU from Pittsburg State University, where he served as a police sergeant for the last 11 years. A veteran of 26 years of service, Pierce brings a wealth of experience in law enforcement in a university setting.
Hays Police Department Chief Don Scheibler served on the search committee that selected Chief Pierce.
"I was impressed by the qualifications and the professionalism of all the applicants, but Chief Terry Pierce quickly rose to the top as the best candidate to lead the Fort Hays State University Police Department," said Scheibler. "Chief Pierce's vast knowledge and law enforcement experience will be instrumental in helping us to keep our community safe."
Pierce received a Bachelor of Science degree in Criminal Justice Administration from Missouri Southern State University in 2007, where he studied as a non-traditional student, taking mostly online courses.  In 2015, he earned a Master of Science degree in Human Resource Development from Pittsburg State University. He also holds a Specialist in Education degree in Workforce Development and Education in 2020 from Pittsburg State University.
While at Pittsburg State, Pierce was responsible for supervising police officers and communications officers, enforcing state and local laws, and providing law enforcement services to a campus community of approximately 7,000 employees and students.
He also served on several university committees, including the university's critical incident and crisis response teams, the budget and finance working group, and the legislative coordinating council. He participated in the support staff senate, where he also served as president.
Prior to his service at Pittsburg State, Pierce served as a city councilman and police officer in Butler, Missouri.