1972 graduate excited for Fort Hays State University Homecoming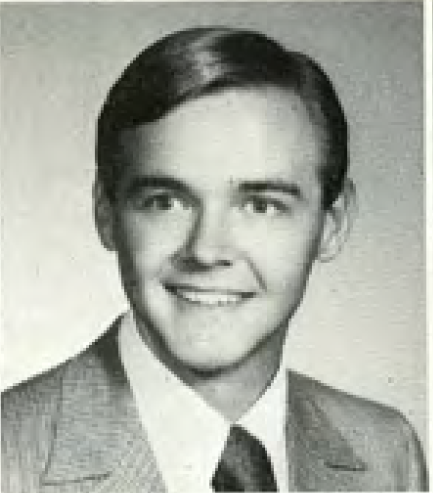 09/26/22
By: FHSU Alumni Association
HAYS, Kan. – Nelson Krueger, a 1972 graduate of Fort Hays State University, looks forward to attending FHSU Homecoming in just a few short weeks as he says the weekend events evoke warm memories and nostalgia.
During the annual celebration, Nelson will be inducted into the university's Half Century Club for having graduated from FHSU 50 years ago. In addition, Nelson is serving as the Half Century Club host for the Class of 1972 and is looking forward to seeing many familiar faces on campus.
"It's our 50th reunion, and that's reason enough to celebrate," he said.
One Homecoming stands out against the rest for Krueger as he met his wife, Judy, during FHSU Homecoming years ago and recalls holding her hand at Lewis Field. They later married in 1967. A few years later in 1972, he earned a bachelor's and master's degree in business administration.
While attending Fort Hays State, Krueger was a member of Alpha Kappa Lambda and served as a pledge father for several fraternity members. After graduation, he remained involved with FHSU by serving on the Alumni Association board from 1978-1981 and the Foundation Board of Trustees from 2004-2006.
His lifelong passion for airplanes directed his career as a pilot and instructor. At just 21 years old, Krueger became a flight engineer and was Trans World Airlines' youngest pilot. In 1979, Krueger flew Pope John Paul II on Shepherd One for a tour of the United States. He then taught generations of pilots how to fly, including the Trans World Airline's first five female pilots.
"For a boy that grew up in a rural town like Natoma, Kansas, to go through Fort Hays State and be allowed to fly a $200 million airplane carrying 450 passengers is amazing," Krueger said.
Now, 50 years later, Krueger is reminded of his favorite memories of Fort Hays State University and Homecoming and is looking forward to this year's festivities. When asked what he's most looking forward to, Krueger says he can't wait to be reunited with his classmates.
Of all Homecoming festivities, the most nostalgic to Krueger is the annual bonfire and snake dance. Each year, students join hand in hand and work the snake down to the bonfire location to kick off the weekend celebrations.  
"The bonfire was always a big attraction. We could sit by the fire and enjoy the camaraderie and atmosphere," he recalls.
In addition to seeing his peers and reminiscing over fond memories shared, Krueger can't wait to see how much the beautiful Fort Hays State University campus has changed through the years.
"I can't wait to sit by the fountain in front of Picken Hall where I used to look into the reflecting pool and daydream," Krueger said.
Homecoming will take place Oct. 6-8 and has a lot in store for those returning home to Fort Hays State. For a full schedule of events, visit https://fhsuhomecoming.com. Note that select events require advanced registration, which closes on Sept. 29. For questions or additional information, contact the FHSU Alumni Association at 785-628-4430 or by email at alumni@fhsu.edu.