FHSU Foundation Awareness Day reminds students of the importance of philanthropy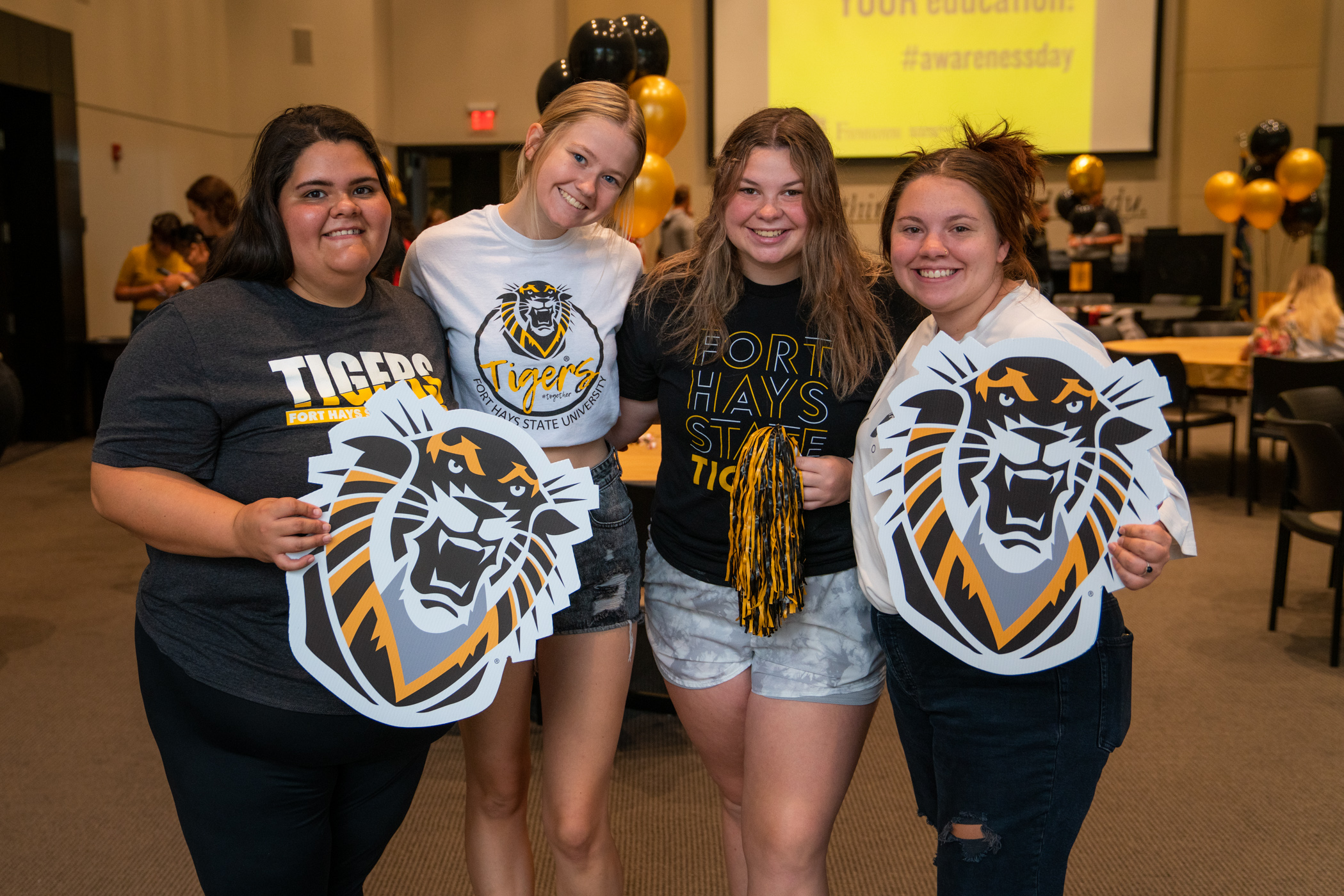 09/02/22, local, state
By: FHSU Foundation
HAYS, Kan. – Students kicked off the month of September at the annual Awareness Day event in Fort Hays State University's Robbins Center. While enjoying a free lunch, students learned about the importance of private support and fundraising at FHSU.
With generous support from Astra Bank, $2,500 in scholarships was awarded. Students who shared photos from the event on Facebook, Instagram, or Twitter using the hashtag #AwarenessDay were entered to receive an additional $500 scholarship. Students wearing FHSU apparel also gained an extra entry in the drawings.
The following students received Astra Bank Awareness Day scholarships to support their education:
$1,000 – Caleb Humble, Elementary Education, Junior, Longmont, Colorado
$500 – Aimee Merrill, Art (Interior Design), Freshman, Trenton, Nebraska
$250 – Shaleena Cook, Communication Sciences and Disorders, Junior, Marysville, Kansas
$250 – Kylin Rudzik, Health and Human Performance, Freshman, Meade, Kansas
$250 – Brandon Stegman, Accounting, Junior, Holcomb, Kansas
$250 – Jaycee Vath, Health and Human Performance, Sophomore, Lincoln, Kansas
"It's awesome that Astra Bank has made these scholarships possible. The extra money will be a huge help," said Jaycee Vath, a scholarship recipient.
"Astra Bank is grateful for the opportunity to sponsor Awareness Day and provide scholarships that will help FHSU students fulfill their dreams. It is amazing to see the difference that the FHSU Foundation and donors have made for students, and we appreciate being part of that rewarding project," said Astra Bank IT support specialist Mitchell Sahlfeld.
For more information about the Fort Hays State University Foundation, visit https://foundation.fhsu.edu, call 785-628-5620, or email foundation@fhsu.edu.