FHSU's 102nd Homecoming an unforgettable success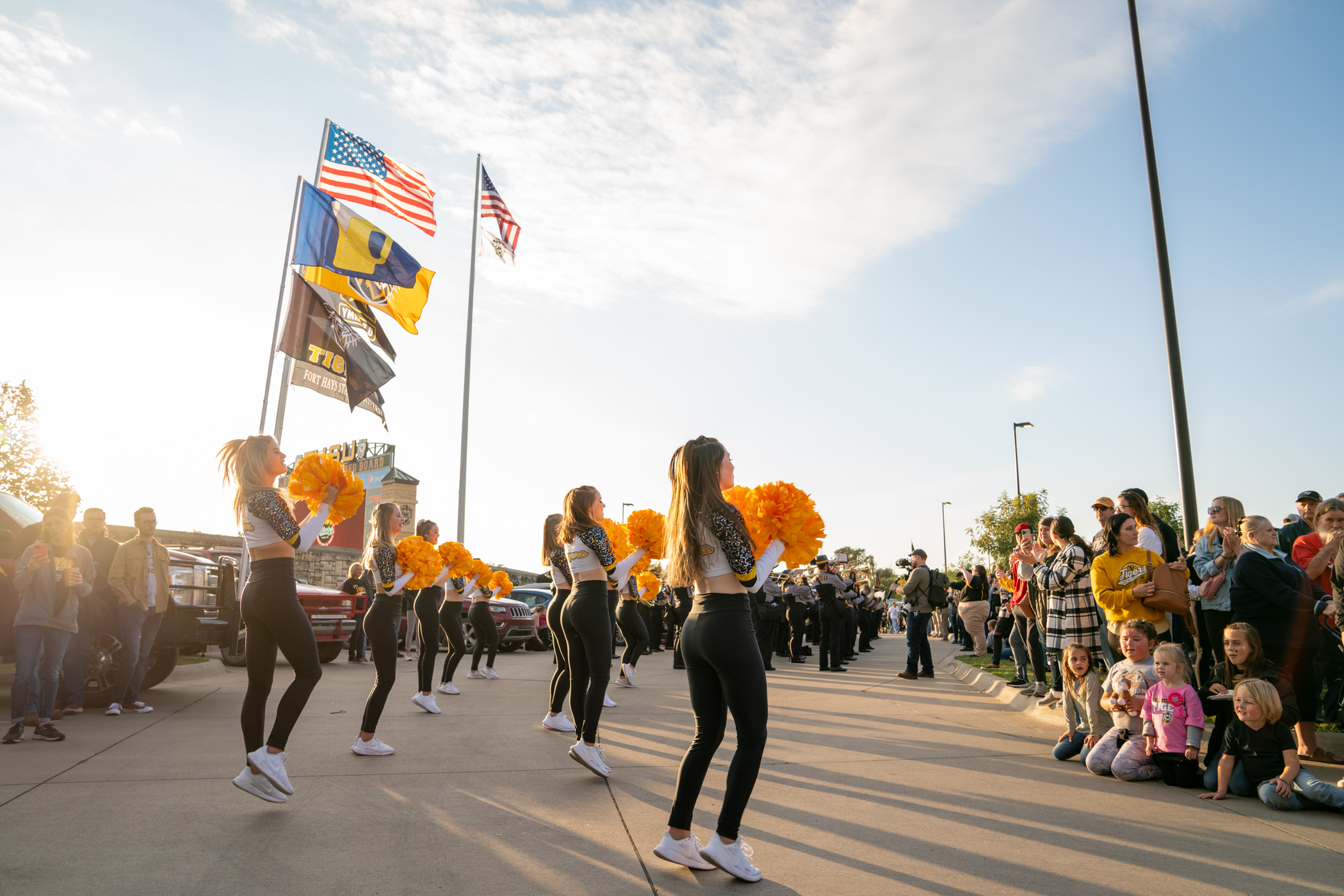 10/11/22
By: FHSU Alumni Association
HAYS, Kan. – Homecoming weekend at Fort Hays State University reminds alumni and community members alike of the value of coming together. Familiar faces from the 50 and 60-year reunion classes shared memories, jokes, and stories about their time at Fort Hays State. Those visiting for the first time in years felt nostalgia as they toured campus and stopped by new buildings and recently renovated spaces.
Fort Hays State's 102nd Homecoming exceeded the expectations of the FHSU Alumni Association and Foundation, who rejoiced in the opportunity to bring everyone together again.
Thursday's warm autumnal weather welcomed those participating in the annual golf tournament. More than 40 teams participated in the tournament this year, a record for the already successful event. Warm weather carried through to Thursday evening's fan-favorite Tiger bonfire and pep rally, which also had a tremendous turnout of Tiger fans to enjoy camaraderie and food from local vendors.
On Friday, Jason Williby, FHSU Foundation President and CEO announced a generous lead gift from Lorena Kellogg and her late husband Wilmer for a new Shotgun Team facility during Friday morning's press conference. Duane Shepherd, FHSU Shotgun Team head coach, and team members Lane Sorensen and Hailey Zulkoski shared their remarks about how the Kellogg family's generosity will impact the team's future success and recruitment efforts.
From there, families, community members, and students donned their warm winter gear and headed to Oktoberfest to start the celebrations.
Those back in town for the first time in a while enjoyed walking and bus tours of the Fort Hays State campus and Hays and met with various departments on campus for further celebrations. Six Alumni Award recipients were celebrated at a meet and greet event, as well as an evening banquet and were honored for their various accomplishments over the years and on campus.
Saturday welcomed back guests for a delicious breakfast with FHSU President Dr. Tisa Mason, who shared a campus update with alumni, donors, and students. Homecoming parade-goers and those attending the second day of Oktoberfest enjoyed the warmer and drier weather. After festive tailgating parties and watching the Tigers face off against the Washburn Ichabods, the 2022 Homecoming festivities concluded.
"It was truly remarkable to see the Hays community and FHSU campus bustle with new and familiar faces. The memories shared by our students, returning alumni, and Tiger fans during Homecoming will endure for years to come," said Carolyn Tatro, Alumni Engagement Strategist with the FHSU Alumni Association.
FHSU Homecoming 2023 is set for September 28-30, so mark your calendars!