SMEI announces Space Week activities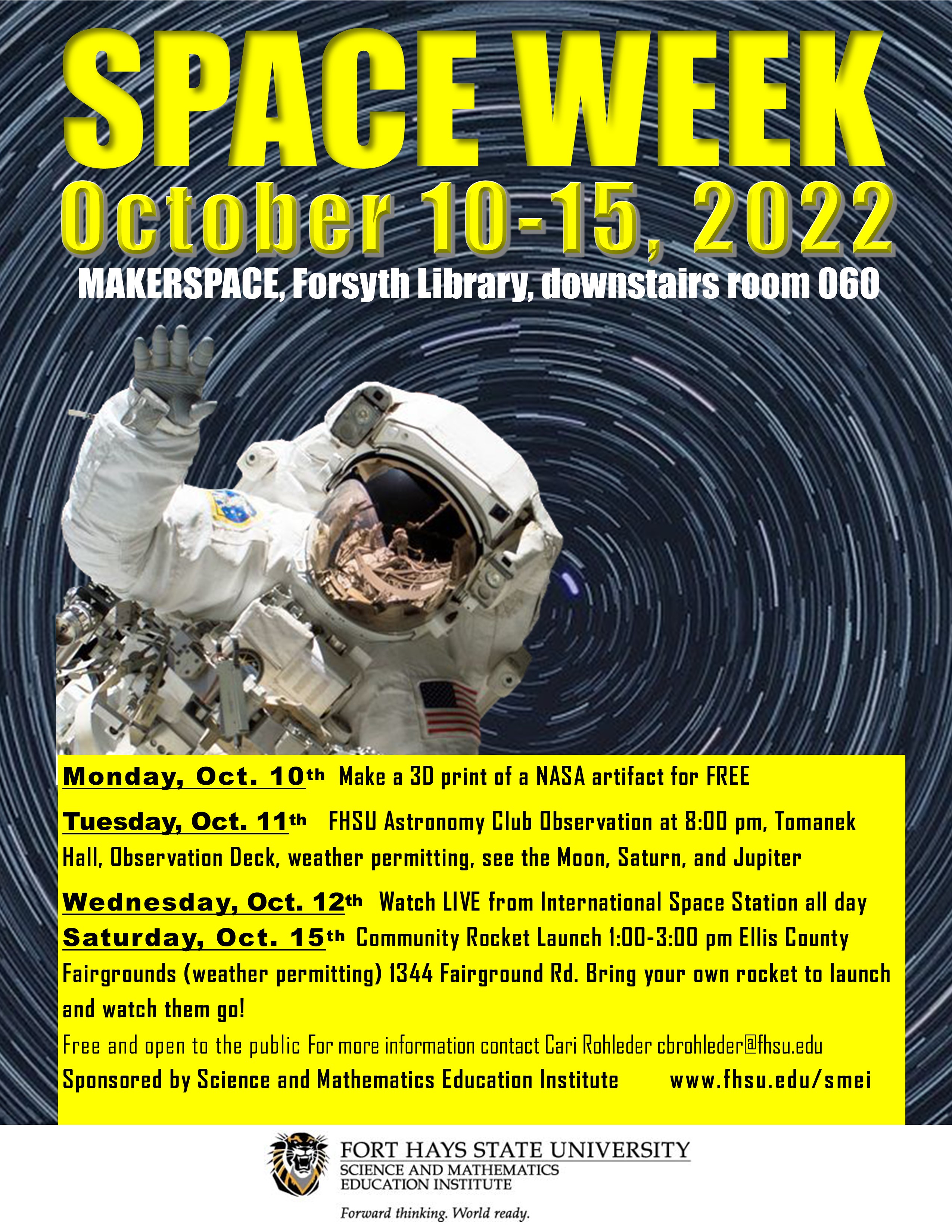 10/05/22
By FHSU University Communications
HAYS, Kan. - FHSU's Science Mathematics Education Institute will host several free Space Week events from Oct. 10-15.
Monday, Oct. 10, participants can create a 3D print of a NASA artifact free of charge in the Makerspace, Forsyth Library, downstairs room 060.
Tuesday, Oct. 11, at 8 p.m. the FHSU Astronomy Club will conduct an observation of the moon, Saturn, and Jupiter from the observation deck of Tomanek Hall (weather permitting).
Wednesday, Oct. 12, all day, participants can watch the International Space Station live from the Makerspace.
Saturday, Oct. 15, from 1-3 p.m., a community rocket launch is scheduled at the Ellis County Fairgrounds, 1344 Fairground Road (weather permitting). The public is encouraged to bring their own rockets to launch at the event.