Fort Hays State University students to present at Kansas Undergraduate Research Days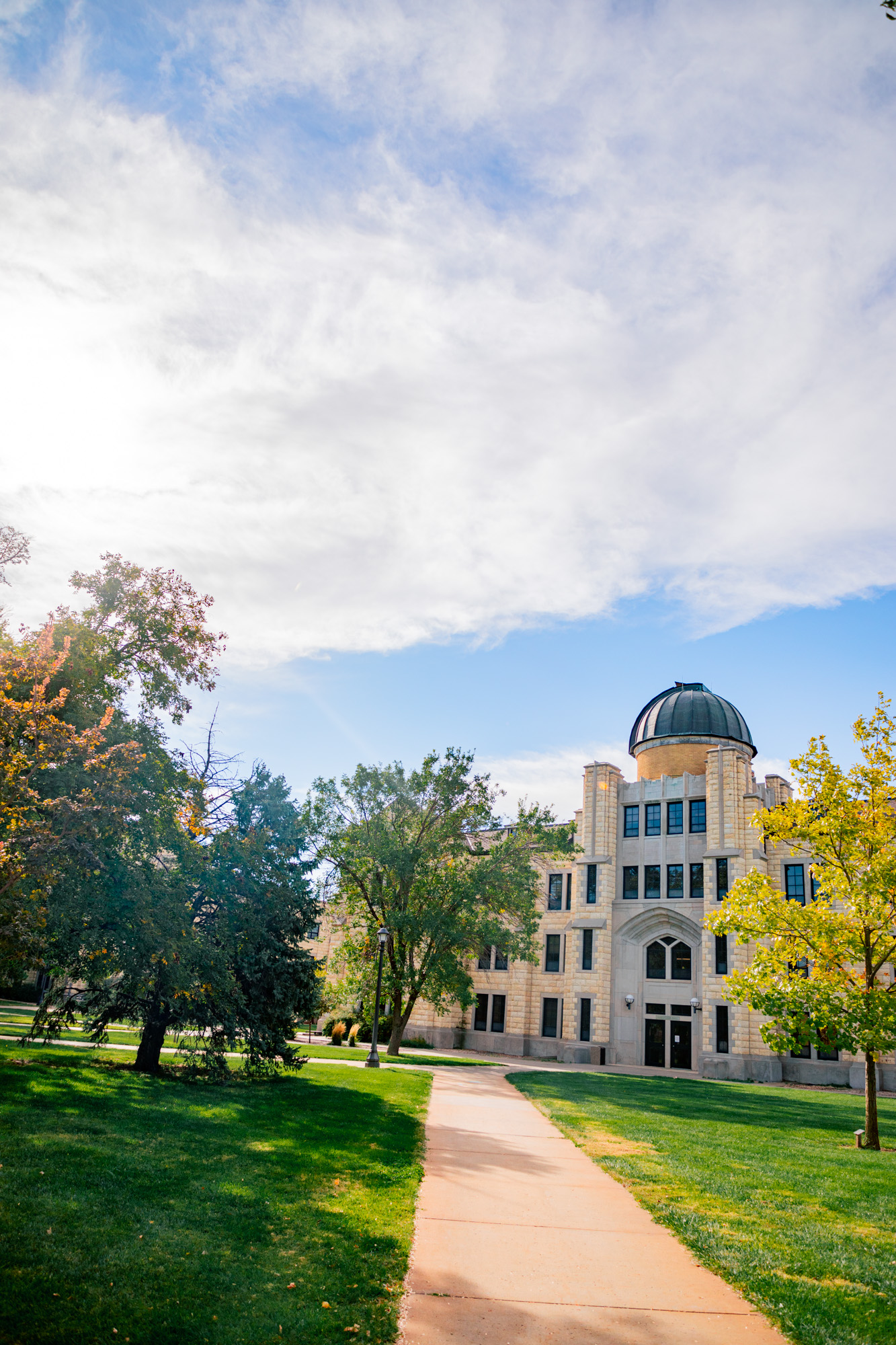 2/27/23, local
By FHSU Office of Scholarship and Sponsored Projects
The 2023 Kansas Undergraduate Research Day features eight students from FHSU.
Students, faculty, Kansas Board of Regents members, state lawmakers, and members of the public are invited to visit symposium.foragerone.com/kansas-undergraduate-research-day-2023 to view the video presentations, comment, and post questions for the approximately 30 student presenters from across the state on March 1st, 2nd, and 3rd.
"We consistently see that students who participate in undergraduate research tend to have better outcomes at our university. They are more engaged with their area of study, they develop more confidence, they build stronger professional networks, and they learn to appreciate the complexity and nuance of real-world problems," said Dr. P. Grady Dixon, Dean of the Werth College of Science, Technology, and Mathematics.
"Undergraduate Research Days is a chance for our students to share their research with state legislators and the public through an online forum. Visitors to the website will see first-hand how learning through research positively affects students across the state. These experiences enrich student education and better prepare them for future careers," said Misty Koonse, Fort Hays State Universities Assistant Director of The Graduate School and Office of Scholarship and Sponsored Projects. "We are proud to have our students showcase the academic excellence of our undergraduate students at FHSU."
Student presenters from Fort Hays State University are:
Hannah Gates, Senior in Chemistry, will present "Computational study of small molecules with open and closed states of human STING: Effects on protein conformations and binding free energies." Hannah's faculty mentor is Dr. Masakatsu Watanabe, Ph.D.
Loganne Ditter, Senior in Criminal Justice, will present "The Rape Kit Crisis in Rural Areas – A Research-to-Action Project." Loganne's faculty mentor is Dr. Ziwei Qi, Ph.D.
Mary Kate Hale, Senior in Elementary Education, and Brooklyn Whitcomb, Senior in Elementary Education, will present "Remote Exploration of Alpine Ecosystems in Kansas Classrooms." Mary and Brooklyn's faculty mentor is Dr. Matthew Clay, Ed.D.
Kale Link, Freshman in Geosciences, and Kaiden O'Dell, Senior in Geosciences, will present "Assessing and Improving Science Student #SciComm skills." Kale and Kaiden's faculty mentors are Dr. Todd Moore, Ph.D., and Dr. Laura Wilson, Ph.D.
Willow Ludwig, Senior in Communication Sciences and Disorders, and Lauren Stallbaumer, Junior in Communication Sciences and Disorders, will present "Attitudes toward Stuttering of University Instructors in Communication Sciences and Disorders Major and Other Majors: A Nation-wide Survey." Willow and Lauren's faculty mentor is Dr. Yan Ma, Ph.D.