Love & Healthy Relationship Expo aims to present vital information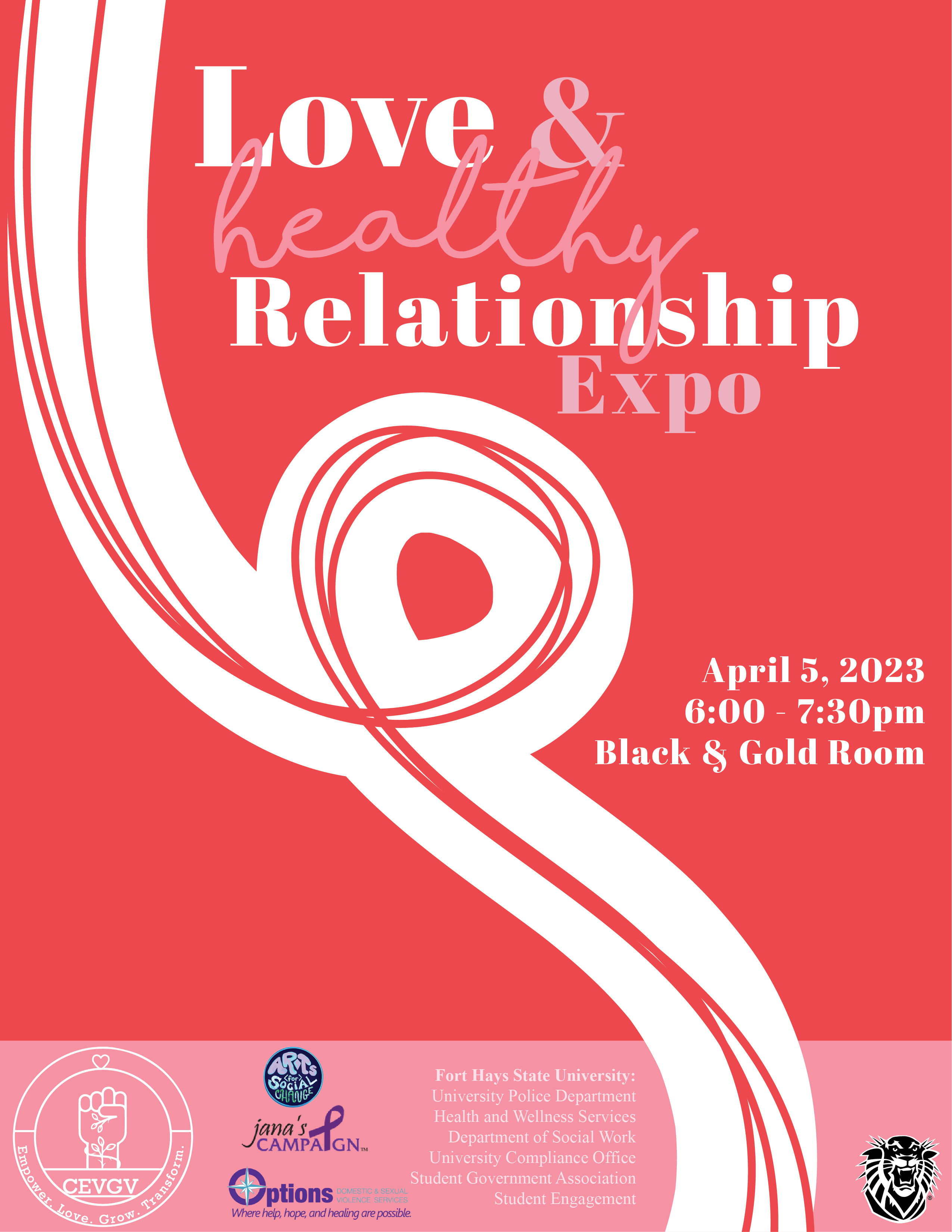 Several FHSU organizations are collaborating to present the second annual Love & Healthy Relationship Expo on April 5 from 6-7:30 p.m. in the FHSU Werth Black and Gold Room. Hosted by the Center for Empowering Victims of Gender-based Violence (Criminal Justice Program), FHSU Student Engagement, FHSU Compliance Office, FHSU Health and Wellness Center, FHSU Art for Social Change, FHSU Police Department, FHSU Student Government, and FHSU Department of Social Work, community partners including Jana's Campaign and Options Domestic and Sexual Violence Services, the expo is hoped to raise awareness during National Sexual Assault Awareness Month.
The Expo aims to provide vital information and essential training for students and the community interested in learning about 1) relationship health, 2) resources available to the students and community, and 3) critical issues in healthy relationships.
"Attending the Love & Healthy Relationship Expo during April's Sexual Assault Awareness Month is an excellent opportunity to engage in campus activities, familiarize yourself with university resources, and facilitate a healthy and empowering relationship with others," said Ziwei Qi, assistant professor of criminal justice. "Attending the Expo is also a powerful act of solidarity with survivors everywhere."
Students can browse the fair and receive various information from each organization. Each training session is intended to be less than 15 minutes to allow students to visit all the organizations.
Other expo topics include:
Advocacy & Awareness Training Healthy Relationship Inventory
Bystander Intervention & Reporting
How to Foster Healthy Relationships
How to Identify Community Resources
How to report sexual assault cases to the police
Providing services and support for LGBTQIA2S+ communities
Victim Blaming & Why It is Wrong