FHSU Alumni Office announces nominees for the 2023 Torch, Pilot, and Lighthouse Awards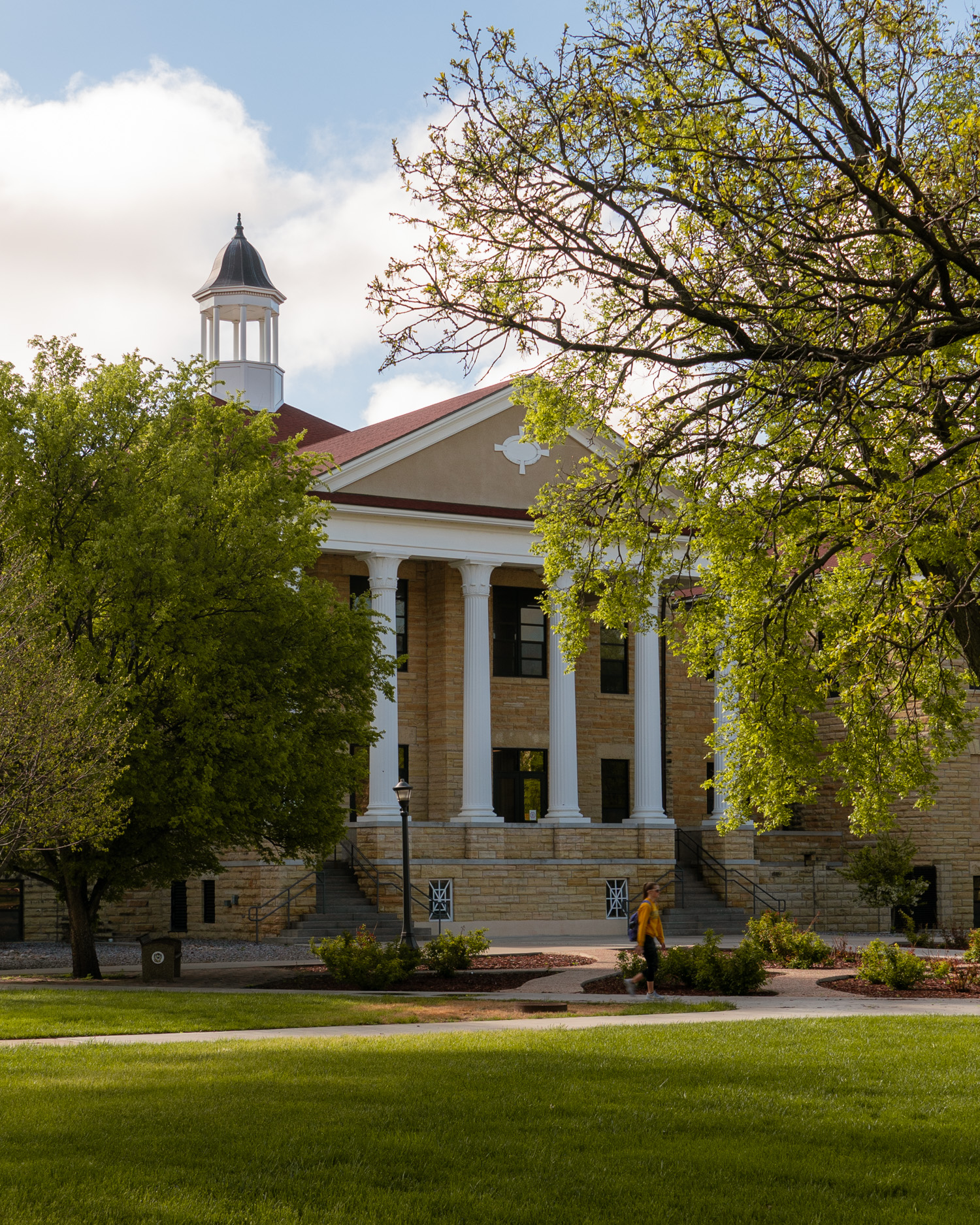 04/28/23
By: FHSU Alumni
HAYS, Kan. – The Fort Hays State University Alumni Office has announced nominees for its three honorary commencement awards. Recipients of each award will be announced at a press conference at 9 a.m., Tuesday, May 2, in the Memorial Union Peter Werth Black & Gold Room on campus, with refreshments to follow. The public is welcome to attend and join in celebrating these outstanding Tigers.
Twenty graduating seniors have been nominated for the 2023 Torch Award, acknowledging classroom excellence, leadership, participation in professional organizations, and student, civic, or research activities. Eight graduate students from the 2022-23 academic year received nominations for the Lighthouse Award, honoring outstanding students completing graduate studies.
The graduating class of 2023 nominated 27 faculty members for the Pilot Award, recognizing classroom excellence, ongoing research, and service activities.
The Torch and Pilot Awards, created in 1974, and the Lighthouse Award, established in 2018, are presented annually. Nominees listed completed all requested information by the deadline specified by the Alumni Office.
Nominees for the Torch and Lighthouse Awards are listed alphabetically by state and hometown. Pilot Award nominees are listed alphabetically by last name.
2023 Torch Award Nominees
* Denotes finalists for each award.
Kansas
BELOIT
   Trinity Wagner, Business Administration – Marketing
CHENEY
   Coy Lampe, Business Administration – Finance
CONCORDIA
   Ciara Kearn, Communication Sciences and Disorders
GARNETT
   Jenna Schmit*, Communication Sciences and Disorders
HAYS
   Loganne Ditter, Psychology, Criminal Justice
   Ethan Lang*, Finance – Financial Planning
   Holly Linenberger, Fine Arts – Interior Design
MINNEAPOLIS
   Karisma Vignery, Math Education
OXFORD
   Elisa Donley*, Agriculture – Agronomy Business
PRATT
   Sydney Koirth, Medical Diagnostic Imaging – Ultrasound
SALINA
   Kaiden O'Dell, Geology
STERLING
   Jessica Reid, Medical Diagnostic Imaging – Ultrasound
TOPEKA
   Cole Berry, Organizational Leadership
ULYSSES
   Slater Heglin, Business Education – Talent Development
WICHITA
   Brett Loving, Business Administration – Accounting
Colorado
BOULDER
   Reilly Madden, Communication Sciences and Disorders, Criminal Justice
LONGMONT
   Emily Reitz*, Health and Human Performance – Sport and Exercise Therapy
WESTMINSTER
   Brynn Wooten*, Geology, Biology
North Dakota
MANDAN
   Niassa Harris-Wazoua, Organizational Leadership
Oklahoma
OWASSO
   William Tinney, Organizational Leadership
2023 Lighthouse Award Nominees
Kansas
BALDWIN CITY
   Abigail Hayes*, Master of Professional Studies in Criminal Justice
DODGE CITY
   Omar Alvarez, Master of Business Administration
HAYS
   Tanner Callis*, MA in English
   Robyn Hartman*, Master of Professional Studies in Instructional Design
HUTCHINSON
   Anna Deal, Master of Science in Organizational Communication
TOPEKA
   Diane Nuñez*, Master of Science in Geosciences – Geography
Colorado
EADS
   Mindi Uhland, Master of Science in Speech-Language Pathology
Oklahoma
ALVA
Whitney Randall*, Master of Science in Health and Human Performance – Sports Administration
2023 Pilot Award Nominees
Ivalah Allen, associate professor, Music and Theatre
Dr. Medhavi Ambardar, assistant professor, Biological Sciences
Dr. James Balthazor, associate professor, Chemistry
Dr. Sarah Broman Miller, assistant professor, Teacher Education
Dr. Matthew Clay, assistant professor, Teacher Education
Dr. Clyde Cranwell, associate professor, Agriculture
Eric Deneault*, associate professor, Applied Technology
Dr. Linda Feldstein, assistant professor, Teacher Education
Brad Goebel, instructor, Applied Business Studies
Dr. Brent Goertzen, professor, Leadership Studies
Dr. Christina Glenn, assistant professor, Economics, Finance, and Accounting
Nathan Howard, assistant professor, Applied Technology
Dr. Kaley Klaus*, assistant professor and international coordinator, Leadership Studies
Dr. Robert Lloyd, associate professor and Robbins College of Business and Entrepreneurship director of strategic partnerships, Management
Dr. Tamara Lynn*, chair, Criminal Justice
Brooke Mann, instructor, Psychology
Tara Marshall*, instructor Communication Sciences and Disorders
Mary Martin, professor, Applied Business Studies
Hollie Marquess, lecturer, History
Dr. Edwin Olmstead, assistant professor, Chemistry
Dr. Lorelei Patrick, assistant professor, Biological Sciences
Dr. Ziwei Qi*, assistant professor, Criminal Justice
Dr. Wendy Rohleder-Sook, assistant professor, Political Science
Jeremy Ryan, instructor, Agriculture
Dr. Samuel Schreyer, professor, Economics, Finance, and Accounting
Jennifer Wagner, director and professor, Allied Health