FHSU Giving Day demonstrates power of community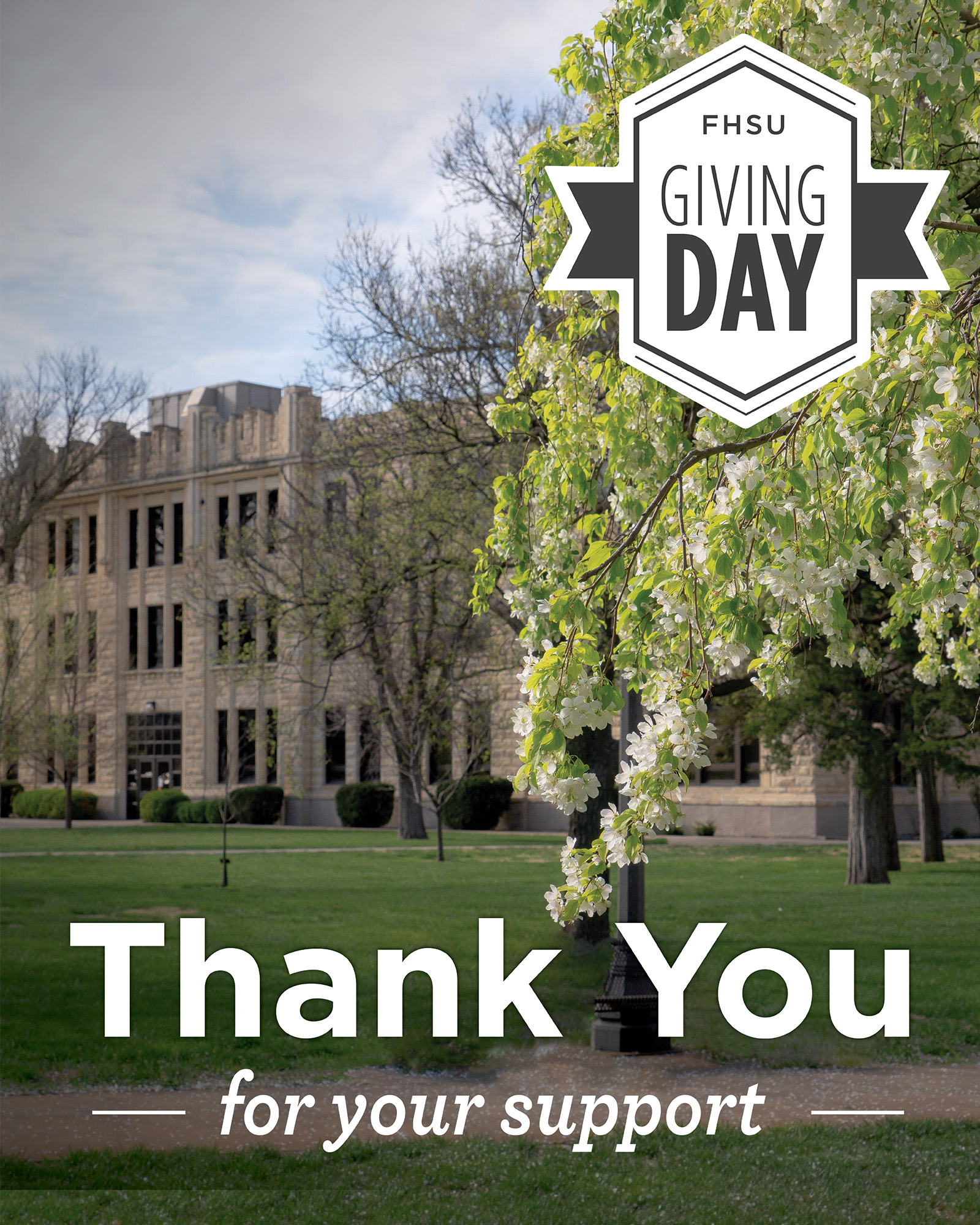 04/21/2023
By: FHSU Foundation
HAYS, Kan. – The Fort Hays State community showed up for the university's third annual Giving Day in a powerful way. Tiger fans worldwide enthusiastically supported more than 62 causes across campus during the 24-hour fundraising campaign.
Donations rolled in throughout the day, proving the Fort Hays State community's dedication to providing students with an affordable, high-quality education. Just over 1,200 Tiger fans supported projects across campus in need of financial assistance. Many donors contributed to more than one project leading to more than $200,000 in total gifts.
Those who supported the 24-hour fundraising effort on April 18th donated to scholarships, academic colleges, athletic programs, and several student organizations, among additional campus projects and priorities.
Donors also backed the Kansas Comprehensive Grant. Gifts designated to this program were doubled dollar for dollar by a new grant match opportunity through the state of Kansas. Contributions supported students at Fort Hays State who are Kansas residents, enrolled full-time, and demonstrate significant financial need.
"The Tiger family continues to amaze me with their generosity and commitment to Fort Hays State every Giving Day," said Jason Williby, president and CEO of the FHSU Foundation.
"For the third year in a row, we strengthened our mission and gave back to deserving students," Williby added. "We are incredibly grateful for the outpouring of support and those who encouraged friends and family to participate in Giving Day. The powerful impact of our community will be felt for years to come."
FHSU's Giving Day was created in 2021 to raise awareness around the university's needs, cultivate new donors, and offer an engaging way to raise money for deserving Tigers.  
Anyone who was unable to participate in this year's Giving Day can still make an impact at Fort Hays State University by making a gift at foundation.fhsu.edu/giving-day-gift. Learn more about the FHSU Foundation by visiting foundation.fhsu.edu, calling 785-628-5620, or emailing foundation@fhsu.edu.