FHSU is counting on support from Tiger fans this Giving Day, April 18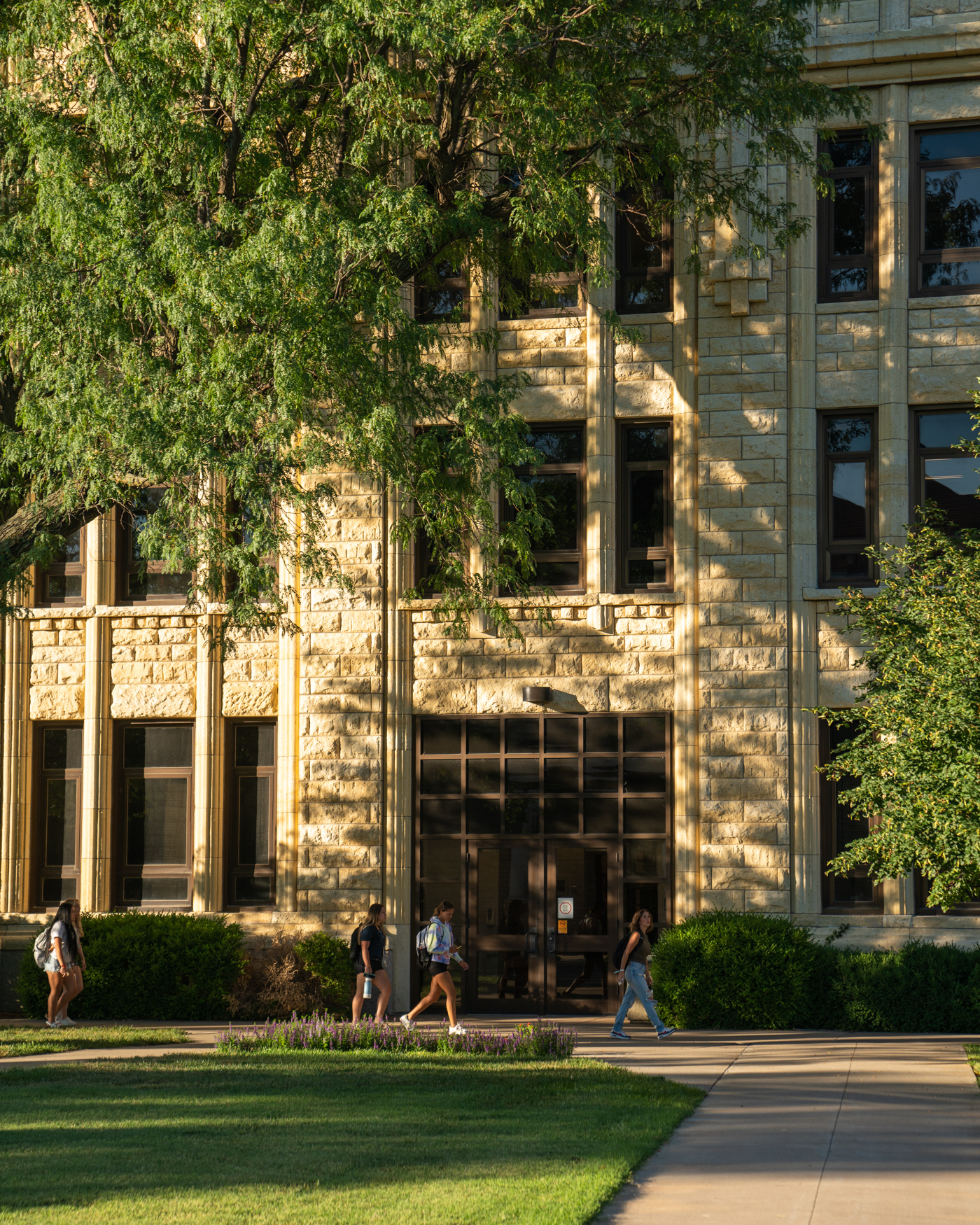 04/14/2023
By: FHSU Foundation
HAYS, Kan. – Join Tiger fans worldwide in supporting Fort Hays State University this Giving Day, Tuesday, April 18. Visit FHSUGivingDay.com to find your cause and make a gift to FHSU.
This year, the 24-hour fundraising effort features 62 projects from academic departments, organizations, and teams across campus in need of financial support. Make your gift to the area of FHSU that means to most to you. If you don't have a particular cause that is close to your heart, consider supporting the Kansas Comprehensive Grant. Gifts designated to this program will be doubled dollar for dollar by a new grant match opportunity through the state of Kansas. Your contribution will support students at Fort Hays State who are Kansas residents, enrolled full-time, and demonstrate significant financial need.
To thank donors for their support this Giving Day, the FHSU Foundation will send exclusive Fort Hays State merchandise based on overall gift size. Donors who give
$10+ will receive a premium FHSU sticker
$50+ will receive a set of FHSU car coasters and a sticker
$100+ will receive an FHSU tea towel, set of car coasters, and a sticker
Last year's second annual Giving Day inspired 810 Tiger fans from across 40 states to support more than 50 areas throughout FHSU. Many donors contributed to multiple projects, impacting student organizations, scholarships, academic departments, and athletic programs.
"Giving Day isn't just a fundraising event, but an opportunity to impact student success and the future of Fort Hays State University," said Erica Fisher, director of annual giving for the FHSU Foundation, "Please join us on Tuesday, April 18, to support the advancement of our students, programs, and initiatives."
In addition to making a gift, Tiger fans can help by raising awareness for their favorite causes. Encourage family, friends, classmates, and colleagues to support Fort Hays State this Giving Day by utilizing sample text and graphics available in the digital resource hub on FHSUGivingDay.com. In addition, share your support of FHSU's Giving Day on Facebook, Instagram, and Twitter to inspire others to join in.
Want to make your gift now? Feel free! Visit FHSUGivingDay.com to make your gift online. You can drop your gift by the FHSU Foundation office in the Robbins Center or make your contribution over the phone at 785-628-5620. You may also mail your gift to the FHSU Foundation at PO Box 1060 in Hays, KS 67601.
For questions, contact Erica Fisher with the FHSU Foundation at 785-628-5070 or eafisher@fhsu.edu.