Partnerships and Resources
Readership Program
The American Democracy Project is happy to partner with the New York Times to offer free subscriptions to all students, faculty, and staff to maintain their civic education! Students are also encouraged to pick up their free copy of the Hays Daily News in the Memorial Union or in Forsyth Library to learn about local news!
ALL IN Campus Democracy Challenge
ADP has recently partnered with the ALL IN Campus Democracy Challenge in order to increase voter participation in all elections. We registered over 250 new students to vote in the 2018 fall semester and received more than 100 pledges to vote. Check out our NSLVE data and our Democratic Engagement Plan to see how we will continue to engage our students in the future!
Students Learn, Students Vote Coalition
As part of our mission to increase civic engagement and voter turnout on our campus, we are a proud member of the Students Learn, Students Vote Coalition. 
KSVotes
The ADP highly recommends that Kansas residents use the free resource, KSVotes.org, to register to vote, update registrations, or request advance ballots. KSVotes is user-friendly and only takes a few minutes for voters to get ready for the next election! Out-of-state students can use the Federal registration form.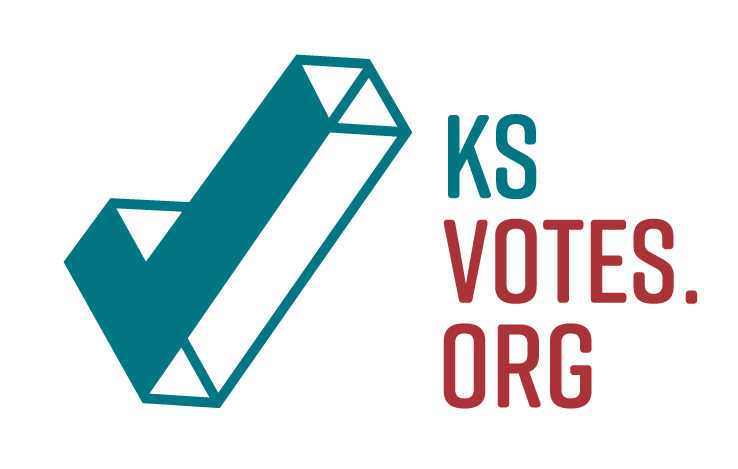 Countable
Countable is an app that students can download that allows them access to bipartisan information on upcoming votes in Congress! The app not only outlines the issues with arguments from both sides of the aisle, but also gives students the opportunity to contact their congresspeople about a piece of legislation without even leaving the app! This is a recommended resource for students to stay up to date on what is happening in Congress. It also allows users to select the issues that are most important to them to curate personalized content.