Welcome to Student Fiscal Services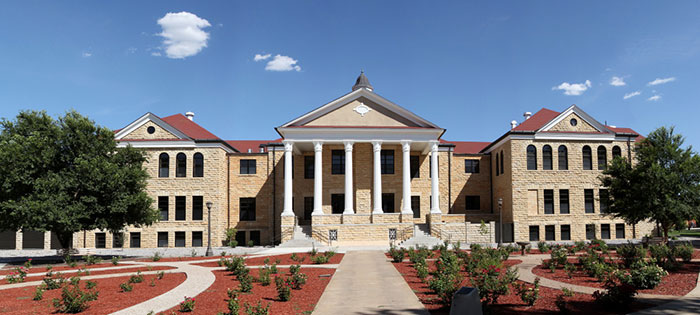 Student Fiscal Services is responsible for assisting students with enrollment on TigerEnroll as well as offering payment plans and third-party billing options. We disburse financial assistance and provide options for students to receive refunds after all of their FHSU obligations have been met. Our office receives payment for tuition and fees, housing, traffic fines and other miscellaneous charges on student accounts.
The mission of Student Fiscal Services is to provide quality financial and administrative service to all students, parents, faculty and staff, in compliance with federal and State of Kansas regulatory requirements. We have a high regard for professionalism, ethics, integrity and honesty in every facet of our operation with a commitment to fair and consistent practices.
If you are new to our site, we suggest you start by browsing the following links:
Announcements
---
May 23, 2018 - Summer 2018 Enrollment Deadline
May 28, 2018 - Memorial Day - University Closed
May 30, 2018 - Summer 2018 Financial Assistance Available & Final Day for Tuition Installment Plan
June 4, 2018 - Summer 2018 Classes Begin
June 15, 2018 - Summer 2018 Final Installment Due
July 4, 2018 - Independence Day- University Closed
July 27, 2018 - Summer 2018 Semester Ends
August 8, 2018 - Fall 2018 Enrollment Deadline
August 14, 2018 - Fall 2018 Financial Assistance Available
August 20, 2018 - Fall 2018 Classes Begin
Student Accounts: Billing and Payment Information
Monthly email reminders are sent to students for any balances due on their student account. Always check your FHSU email and your TigerTracks Account Balance/Make a Payment page for important deadlines and billing notifications. Paper billing statements are not mailed. Payments can be processed online through TigerTracks or by contacting Student Fiscal Services at 785-628-5251, located in Picken Hall 317.
Summer 2018 Enrollment
Students must finalize their Summer 2018 enrollment by May 23, 2018. The enrollment schedule is available on the FHSU Academic Calendar.

1098-T Information
Your IRS Form 1098-T is mailed to your permanent address by January 31st for the previous calendar year.
!! SEE OTHER IMPORTANT ANNOUNCEMENTS AND DEADLINES!!
---
Contact Information
Phone: (800) 628-FHSU (option 8, then option 2) or (785) 628-5251
Email: sfsmail@fhsu.edu
Fax: (785) 628-4081
Hours of Operation
 Monday through Thursday, 7:30 a.m. - 5:00 p.m. 
Friday, 7:30 a.m. - 11:30 a.m.
Make a Payment Online at https://tigertracks.fhsu.edu
Twenty-four hours a day, seven days a week
Office Location
Student Fiscal Services
317 Picken Hall
600 Park Street
Hays, KS 67601