Masters of Social Work
The Clinical MSW Program at FHSU takes advantage of the flexibility and outreach aspects of online education while maintaining a strong hands-on clinical training emphasis.  The program features several innovative strategies to educate and train practitioners, utilizing the advantages of delivering coursework online while infusing robust face-to-face clinical training.  Since the program coursework is completed entirely online, it is accessible from wherever students might live.  Keep in mind though, "online" doesn't mean "alone".  In fact, there is likely more interaction between students and faculty in the FHSU model of clinical education and training than in more traditional models of graduate education.  The courses infuse synchronous face-to-face learning with full-time social work faculty and other students, utilizing zoom and other audio-video interaction.  Students work together using collaborative technologies such as Go-React and Yellow dig Engage. These learning strategies allow for the students to balance individualized learning with interactive teamwork.  Courses become incubators for learning and applying therapeutic knowledge and skill.  These beginning clinical skills are then honed during in person, face to face clinical training sessions with core program faculty lasting more than 40 hours across five days in the clinical year. These training experiences give students the chance to practice their skills in real-world environments such as simulated psychotherapy experiences with guidance from faculty, and simulated courtroom experiences with practicing attorneys.  These clinical training experiences are far more useful than classroom role-plays, as they provide students the opportunity to learn alongside clinical social workers and other professionals in real-world environments.  The clinical intensives experience occurs on campus in Hays, KS the second full week of Apriil.
Applicants may apply to the MSW Program at any time. The priority deadline for the MSW Programs for the upcoming academic year occurs on January 15th. The final deadline for the MSW Programs for the upcoming year occurs on February 15th. Applications must be complete before the deadline to be considered. Students will be notified of the disposition of their application within two weeks following each deadline. Applicants who are currently completing a bachelor's degree when offered admission must successfully complete the degree by May 30 in order to advance into the MSW Program.
In addition to the clinical coursework and hands-on clinical intensive training, students will complete a practicum experience at an agency in their home community.  Practicum experiences provide students the opportunity for hands-on, supervised training in the field and the program coordinates weekly learning experiences with the field instructor that corresponds to what is being taught in the practice classes. This synergy allows students a robust experience as they learn to apply social work theory and practice models using the skills being developed in the classroom, clinical intensives, and practicum placements.    
The Masters of Social Work program offers two pathways to obtain an MSW degree.  The Regular MSW Pathway consists of academic coursework for four regular semesters, one summer semester, and field practicum experiences across four regular semesters.  The Advanced Standing MSW Pathway is only available to students with a Bachelor's degree in Social Work from a Council of Social Work Education (CSWE) accredited social work program.  This pathway can be completed in one calendar year of academic coursework and two semesters of field practicum experience.  Both degree pathways will provide students the clinical training and educational requirements necessary to obtain licensure as a clinical social worker. 
The Masters of Social Work Program is fully accredited by the Council on Social Work Education.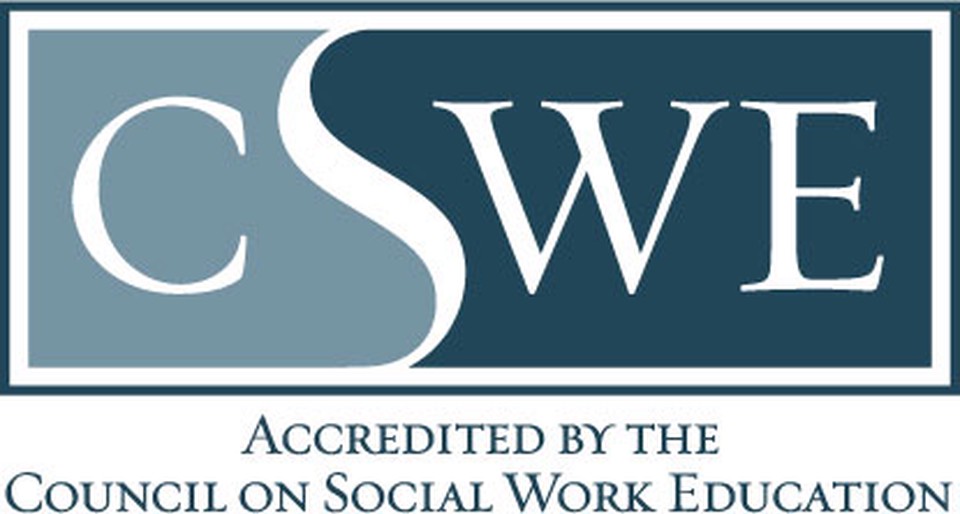 Masters of Social Work Program
MSW Assessment of Learning Outcomes 2021-2022 

Professional Licensure Disclosure – Fort Hays State University
For students considering an academic program, whether online or campus-based, as a pathway to professional credentialing in any field:
Fort Hays State University recommends that you contact the appropriate state credentialing board in the state in which you reside or wish to be employed, prior to beginning a course of study, to determine whether the program you are considering will meet that state's credentialing requirements.
If you need assistance in contacting the appropriate state credentialing board or for questions regarding your program of study, please contact: 
Rhonda Weimer
MSW Program Director
785-628-4723
rjweimer2@fhsu.edu