Cost of Attendance per Year
Cost is a major determining factor for most students attending college today. If you compare universities in and out of Kansas you will find that Fort Hays State University is very affordable.
Beginning in the fall of 2022, students from these 13 states pay the same on-campus tuition as Kansas residents.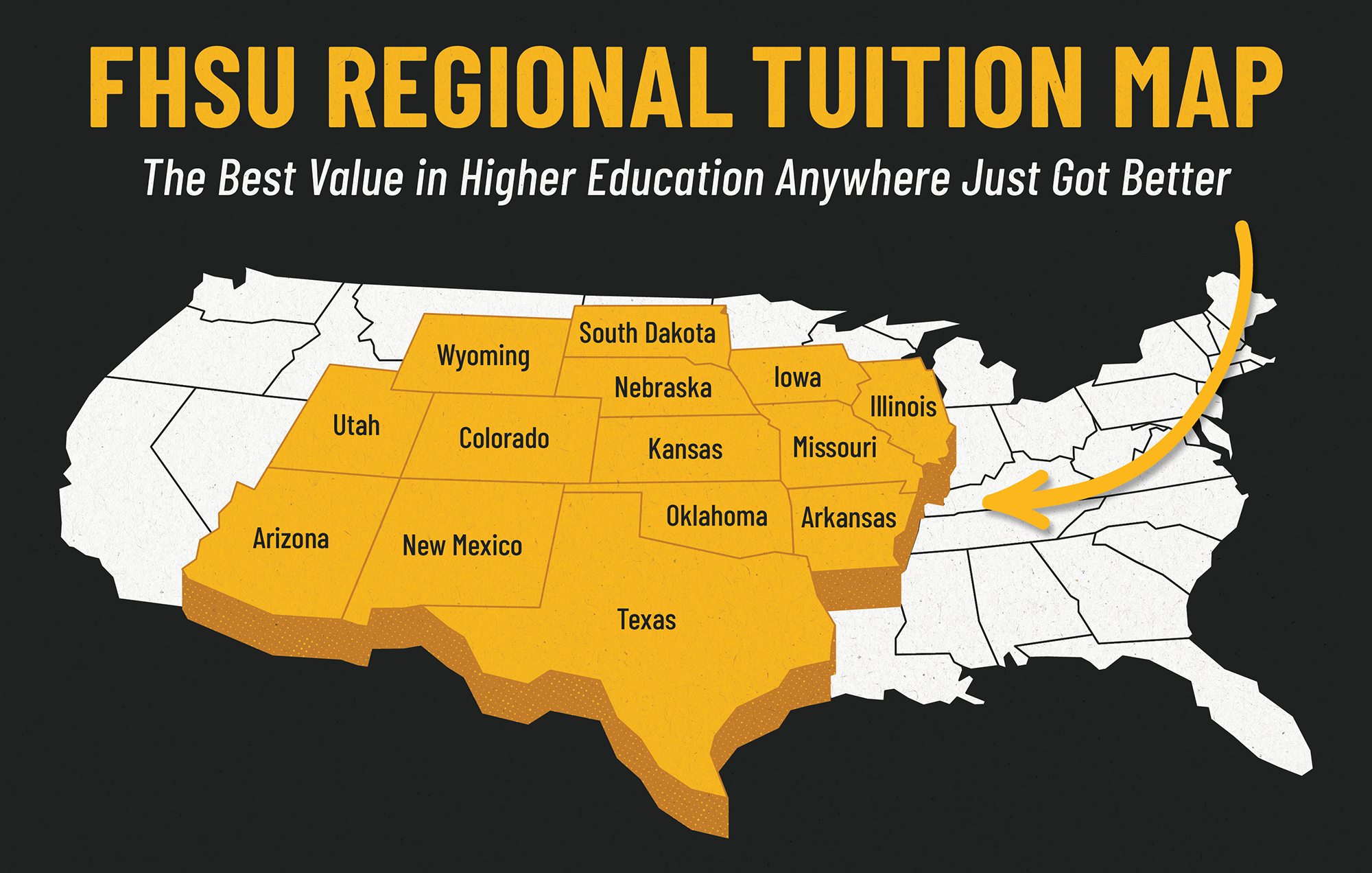 Kansas/Regional

Resident

MSEP Resident

Non-Resident
Tuition and Fees
$5,443.80
$7,517.70
$15,890.40
Books and Supplies
$606.00
$606.00
$606.00
Room and Board
$8,374.00
$8,374.00
$8,374.00
Total
$14,423.80
$16,497.70
$24,870.40
*Cost per undergraduate credit hour
$181.46
$250.59
$529.68
*Estimated undergraduate cost of attendance based on 30 credit hours, on-campus, during the 2022-2023 academic year.
Regional tuition rates begin for the fall 2022 semester. For more information about current tuition rates please visit FHSU's student fiscal services tuition and fees page.
Costs are subject to change without notice by the Kansas State Board of Regents for more information contact Financial Aid.
---
International Students
The ISS Office at Fort Hays State provides support and services for all international students, from prospective to newly admitted to current. On the Future International Students page, we'll navigate your campus experience as well as aid in maximizing your individual growth in Kansas.
Midwest Student Exchange Program
Qualified students from Indiana, Minnesota, North Dakota, Ohio, or Wisconsin are offered a tuition reduction. Visit our  Midwest Student Exchange Program for more information.