Entrepreneur Dimensions Speaker Series 
Fall 2021 - Social Entrepreneurship
Entrepreneur Dimensions is a speaker series featuring successful entrepreneurs in an informal setting accessible to students, faculty, and the public. The program is intended to connect students with successful entrepreneurs who have stories and advice to share. A panel asks questions about entrepreneurship and encourage questions and interaction with the audience. These events are often standing-room-only.
FALL 2021 Speaker: Becca Stephens of Thistle Farms.org  - September 29, 2021 
After experiencing the death of her father and subsequent child abuse when she was 5, Becca Stevens longed to open a sanctuary for survivors offering a loving community. In 1997, Becca opened our first home as a sanctuary for 5 women survivors. Four years later, the women were making great strides in recovery, but struggling to become financially self-sufficient due to employment barriers. 
To address this, Becca, volunteers, and residents began making candles in a church basement and, in 2001, Thistle Farms social enterprises were born. Learn more at: Thistle Farms Website
Post-speech reflections: Becca told a startup story straight from the heart, not sugarcoated. She saw a critical social need, she filled it. The two women who accompanied her told their stories of overcoming the odds with the help of Thistle Farms. This trio was inspirational. The products sold on the Thistle Farm website are "SHARE trade" instead of Fair Trade and this results in 60% of the sales going back into the hands of the original artisans who are women using crafts to support themselves out of poverty and oppression. It was an honor to host this amazing organization.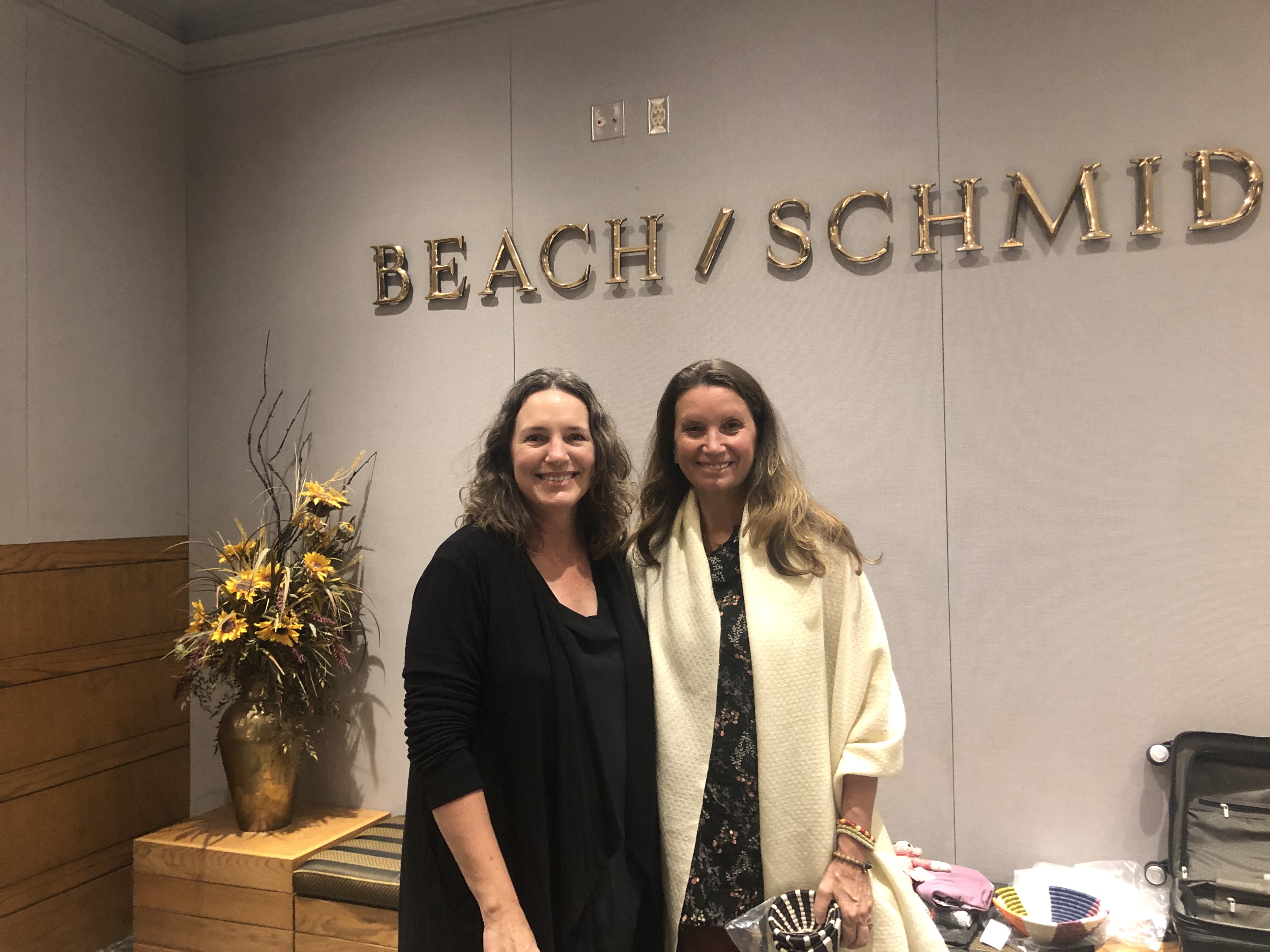 photo: Sept 2021 Dr. J.A. Talkington and Becca Stevens
FORMER SPEAKERS INCLUDED:
2019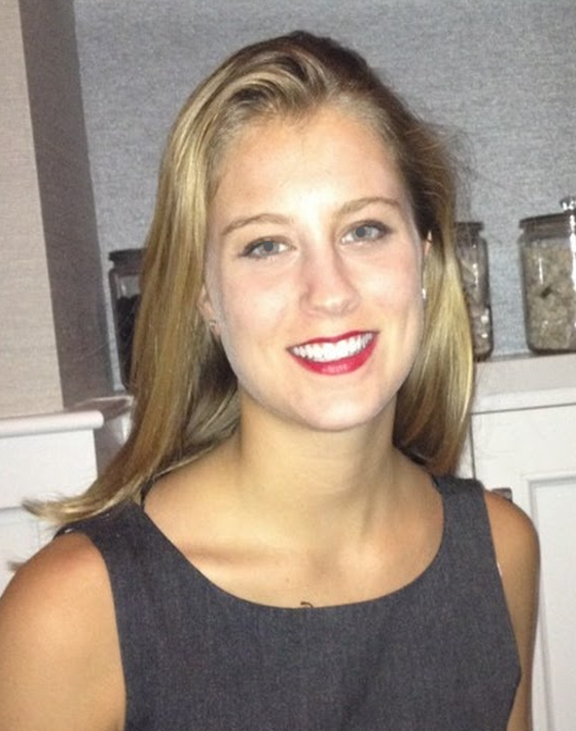 Carolina Recchi is a tech entrepreneur, COO and co-founder of EdSights. EdSights uses artificial intelligence to help universities increase graduation rates. EdSights works with universities all over the nation and recently secured $1 million in funding from Techstars, Rondo Ventures, and the Kauffman Foundation. Carolina, along with her sister and co-founder Claudia, immigrated to the US from Italy to attend college. Carolina graduated from Babson College with a degree in international business. She is a 2018 Techstars accelerator program graduate. To date, her company has saved colleges $1.8 million in tuition revenue. Carolina is 25 years old.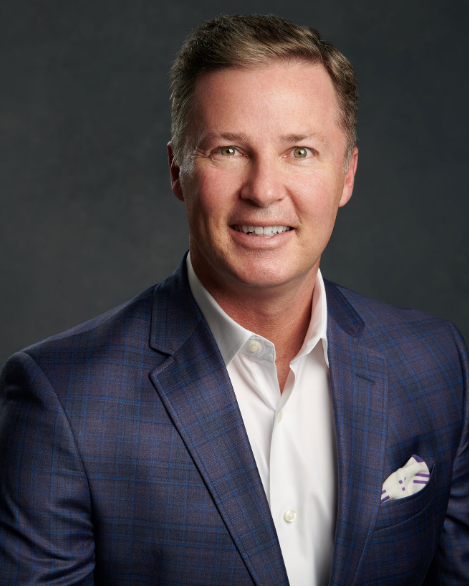 Jim Brull is the Co-founder and Managing Partner of Centroid. Centroid is a cloud services company providing applications and technology infrastructure to help clients modernize and grow their business. He has over 20 years of professional consulting and management expertise in system design and development, infrastructure, data architecture, and global system deployments. His experience prior to Centroid includes professional management consulting at Ernst and Young, and EDS. Jim earned a Bachelor of Business Administration in Marketing from Fort Hays State University in 1989 and received a Master's in Business Administration in Information Systems and Entrepreneurship from Baylor University.
2018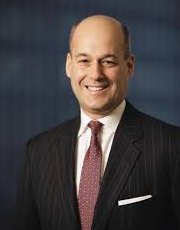 John Tavlarios is the first to be a founder involved in taking two companies public. Currently, he is the Chief Operating Officer of Gener8 Maritime, Inc. Genera8 engages in the transportation of international seaborne crude oil and petroleum products and has operations around the globe. Tavlarios has worked in varying positions related to international shipping and marine operations for over 30 years. Past positions include President and founder of Halcyon Trading Company, a consulting firm specializing in international business development with a particular emphasis on the international oil industry. Tavlarios' wife Linda Murphy Tavlarios is a Hays native and 1981 Fort Hays State University Political Science graduate.
2017
Gail and Cindy Boller Gail Boller is a 1976 Fort Hays State University graduate in History. He founded Natoma Corporation 1982 in Natoma, Kansas. Two years later, he moved the company to Norton, Kansas. Natoma Corporation is a World Class Contract Manufacturer that is ISO, AS 9100 certified & ITAR compliant. The company's primary customers are aerospace, medical, and energy related. Natoma Corp's assets were sold to Natoma Manufacturing Corporation in April 2017. Owners of Natoma Mfg. Corp. are home grown Nortonites. Current employment level is above 80 persons. 

Cindy Boller graduated from Washburn University with a BS in Sociology and worked in retail in Topeka after graduation. A few years later she moved back to her hometown of Norton, Kansas to work with her father in a family owned print shop. Cindy became a real estate agent and worked in that profession until she started having children in 1981. In 1988 she began a nineteen and a half year stint as a Court Services Officer for the 17th Kansas Judicial District. In 2009 working with a partner, Cindy founded Destination Kitchen, a unique retail kitchen store in Norton. Destination Kitchen is a destination for delectable desserts, California Roasted Peets Coffee, a top line of teas and an exciting menu of baked goods, sandwiches and lunch items. Destination Kitchen provides essential tools and gifts for the home cook. In addition to her business initiatives, Cindy is currently investing in women through the ministry opportunities at Norton Christian Church and is Mimi to three grandchildren. She is a lover of flowers and enjoys traveling with her husband. 
Rick and Gail Kuehl Rick and Gail Kuehl opened their first McDonald's restaurant in 1979 in Hays, Kansas. They have continued to grow their organization, and currently own two restaurants in Hays, and one restaurant in both Russell and Wakeeney, Kansas. Their philosophy is "people first" as they work with a team of 210 employees. They believe in giving back to the communities they serve, and are supporters of education at all levels. Early in their professional careers they also owned 3 radio stations and founded Media-Net, Hays first Internet provider. Rick graduated from Central Methodist University in Fayette, Missouri and Gail graduated from the University of Texas School of Nursing in San Antonio, Texas and received a Master's Degree in Organizational Leadership from Fort Hays State University. Prior to their McDonald's career, Rick served in the United States Air Force, and Gail was a cardiac intensive care nurse. They have 3 sons and 5 grandchildren.
Coleen Ellis is a pioneer and world leader in the field of pet loss. She is a visionary and entrepreneur. Coleen opened the first standalone pet funeral home in the United States. She has followed this with the establishment of multiple chains of pet funeral homes in major U.S. cities. She has written a leading book dealing with pet loss and led the foundation of the first national trade association in this field. She considers the consolation and healing that her work has provided those who have lost pets as her important achievement.
Todd Sandoval's most recent entrepreneurial projects focus on two specific niche markets. He founded YouthBaseballGloves.com in early 2015, providing high-quality ball gloves for the youth market. In 2016, he created Sandoval Ball Gloves, which handcrafts premium, American-made ball gloves for adults. Todd is also a Consultant and Online Marketing and Technology Director for Proven Winners, who sells more than $500-$1 million in potted plants each year. Being a seasoned entrepreneur himself, he understands the challenges business-owners face, and he brings diverse skill-sets to the table: strategic planning consultation, sales, development, project management, cost-benefit analysis, and contract negotiation.
Watch Coleen Ellis and Todd Sandoval Speak
2016
Isaac Rodriguez is CEO and Chief Science Officer and Kayla Rodriguez Graff is COO, of Sweetbio, a bioscience company bringing to market a membrane to be used in dental treatment. After tooth loss or before implantation, membranes are used as a barrier to protect bone growth and encourage gum regeneration. Non-resorbable membranes, typically plastics or metals, do not dissolve and must be eventually removed. Resorbable membranes degrade as the guns heal and do not require removal. The SweetBio membrane is resorbable and is the first to incorporate Medical Grade Manuka honey to rev up healing and fight bacteria.
Lisa Stehno-Bittel is the President and Founder of Likarda, the parent company of two biosciences companies. One is Likarda Animal Health which produces kits to manage diabetes by transplanting Kanslets™ (our proprietary engineered islet cell clusters) into diabetic dogs and cats. The other is LikardaBio which supports pharmaceutical, nutraceutical and therapeutic development companies by providing consultative research and analytical services from early stage drug discovery through lead compound optimization.
Watch Rodriguez, Rodriguez-Graff, and Stehno-Bittel Speak
Lance Bickle and Dallas Haselhorst, Co-founders of Sicoir Computer Technologies a technology service provider and retailer based in Hays, Kansas. Sicoir is dedicated to providing homes and businesses with cost effective technology services that allow them to deal with one company for all of their technology needs. While most of its clients are in Kansas, Sicoir Remote Support has clients all over the United States.
Joseph Boeckner, Founder of Joe Bob Outfitters, a storefront and on-line retailer of guns and shooting supplies based in Hays, Kansas. Joe Bob Outfitters has both a physical retail store, and a significant national on-line market. It is known for its significant inventory, rapid shipping, and customer service.
Dustin Roths, Founder of Diamond R Jewelry, Diamond Broker of Kansas. Diamond R Jewelry is a customer focused and style driven jewelry store located in Hays. It offers a collection from some of today's top designers. It is known for its innovative marketing and customer service.
Watch Bickle, Haselhorst, Boeckner, and Roths Speak.
Bill Imada, Founder, Chair, and Chief Collaboration Officer of IW Group, Inc., IW Group is a full-service communications firm that specializes in the growing multicultural markets in the United States. With more than 20 years of experience in marketing, public relations, advertising and training, Bill and his company represent some of the top global and domestic brands, including American Airlines, Bank of the West, Coca-Cola, Farmers Insurance, Godiva, Kaiser Permanente, McDonald's, MetLife, Verizon Wireless, Walmart Stores, Walt Disney Imagineering, Warner Bros. Pictures and many others. Watch Imada Speak
2015
Paul Kraus, BFA Art/Graphic Design 1996, is Managing Partner and Founder at Saltbox Studio in Boulder, Colorado which designs customer experiences optimized within the client's technological constraints. Saltbox Studio has created unique applications powered by technology platforms including Salesforce.com, SAP, Oracle Cloud, and home grown systems. Kraus has experience working in other startup and young businesses including Datu Health, Appirio, and Wall Street on Demand. Upon graduation from FHSU, Kraus worked for Giant Step - a Leo Burnett Company.
Tonja Vallin, MBA grad 2000, is the co-owner of Working Girls Design which designs, creates, and sells cards, books and gifts nationally. Working Girl products can be found in locations ranging from unique boutique shops to SteinMart and Wal-Mart. Working Girls Design has exceeded $8 million in sales. Previously, Vallin worked in the Las Vegas real estate world and as the first Director of Academic Marketing at FHSU.
Jeremy Horn, BBA Finance grad 2004, is the co-founder of the Wichita Brewing Company a microbrewery with two locations in Wichita. The Wichita Brewing Company is committed to making a great hand crafted beer and quality wood fired pizzas. Additionally, Horn is Vice President-Investments at American Underwriters Life Insurance Company in Wichita, Managing Partner of WEB Investment Group, LLC, and Managing Member of Horn and Herrs Holdings, LLC. Watch Kraus, Vallin, and Horn Speak
Jason Ingermanson is not only the largest franchisee of Freddy's, he is the franchisee of the Hays Freddy's and also of the Hays Mokas. Watch Ingermanson Speak
Scott Redler, Chief Operating Officer & Co-Founder of Freddy's Frozen Custard & Steakburgers, co-founded Freddy's with two brothers, Bill and Randy Simon whose father Freddy Simon, was the inspiration for the restaurant. Freddy's savory steakburger is inspired by the 50's style staple and reminiscent of an era focused on quality, cooked-to-order meals that bring families and loved ones together. Freddy's was founded in 2002 in Wichita, Kansas. It now has more than 122 stores across America. Watch Redler Speak
2014
Brittain Kovac, with Startup Village, Leap.it and Hostel KC, is the assistant manager at Google Fiber Space, where she was introduced to the Kansas City startup community. She is a co-leader at the Kansas City Startup Village, a community of startups operating out of homes in the first Google Fiberhood in the world, where she runs event programming, PR, community relations and ambassadorship. Kovac also works for a startup, Leap.it, a collaborative, visual search engine taking on Google to give users a new way to search and discover. She is also the Chief Nomad at her startup, Hostel KC, the "place where sleep has a purpose." Watch Kovac Speak
Alicia Herald, creator of myEDmatch is a former teacher, national recruiter, education executive and school board member, experienced first-hand the challenges for both teachers and schools when it came to K-12 educator recruitment, selection and hiring. Using concepts familiar to industries such as online dating, myEDmatch helps schools find and recruit best-fit talent and provides teachers with job opportunities and resources to help them thrive. She is vice chair of the KIPP Endeavor School Board and recently was appointed to the Missouri State Commission on Charter Schools. Watch Herald Speak
Elizabeth Demas, the founder and owner of the Kansas City Avon Stores, has been an Avon representative since October 2003. In the first six months, she reached more than $10,000 in sales, built a team of more than 30 representatives and landed on the front cover of Avon's then magazine for representatives, Avon Dreams. Demas received the 2008 Existing Business of the Year award from the Johnson County Small Business Development Center and the 2010 national award of Woman of Enterprise from Avon Corporate. She has been highlighted in Beauty Magazine, twice in The Kansas City Star and featured on KMBC Channel 9. Demas is a Fort Hays State University Information Networking and Telecommunications graduate. Watch Demas Speak
Gary Shorman oversees the operation of Eagle's Communication's cable/broadband systems and radio broadcast properties in Kansas, Nebraska, Missouri, and Colorado. Shorman has been the President and CEO of Eagle Communications, Inc. since 1997 and is also a member of the Eagle Board of Directors. Shorman currently serves on the Board of Directors of the National Cable Telecommunications Association and is past chairman of the committee representing small and medium sized cable operators. In addition he serves on the Board of Directors of the National Cable Television Cooperative and the Kansas Cable Telecommunications Association where he has served as Chairman. Watch Shorman Speak
Robert "Bob" Schmidt served in the Navy in the Philippines in WWII. He then began a career in Radio while in college as a sportscaster. Upon graduation from Fort Hays State University in 1950, he was appointed General Manager of KAYS Radio. He was elected Vice President and Director in 1952 of KAYS, Inc. In 1989 he purchased control of the corporation and was elected President/CEO. While leading the corporation, the company built or purchased 24 Radio and Television stations and 12 Cable Systems in Kansas, Nebraska, Missouri and Texas. The company currently owns and operates 28 "Award Winning" community radio stations and serves 30 communities with broadband service including internet, video, and voice service. The company also offers wireless broadband service in many of the rural areas they serve. Schmidt retired as President/CEO of Eagle Communications in 1998 and sold the majority interest in the company to its employees through an Employee Stock Ownership Plan. Nearly 300 Eagle Employee-Owners continue to build the company and share in the value of ownership. Bob Schmidt maintains his office in Hays and supervises the management of Sweetwater Ranch near Hays, and is actively involved in numerous business projects including real estate, stocks/bonds, and oil and gas development. Watch Schmidt Speak
2013
Monte Robbins is the founder and President of CapWest Mortgage, a division of Farmers Bank & Trust, N.A. He formed the company after a successful eight year career in commercial finance with Amresco, Inc. subsequently sold to Fortress Investment Group in 2001.

Monte drives the vision, innovation, and overall growth goals for CapWest. He is the thought leader behind all the technology development, implementation, and optimization.

Monte is a shareholder in Farmers Bank and Trust, N.A. and serves on the board of directors. Originally from Great Bend, KS, he is a graduate of the University of Michigan where he played football and recently was selected as a member of the All-Time Michigan Team. Watch Robbins Speak
W.R. "Bill" Robbins is the Chairman of Farmers Bank & Trust, NA of Great Bend, Kansas. The banking corporation currently owns and manages seven locations in central Kansas and one in Overland Park, Kansas.

Bill and his wife, Yvonne, were both raised in central Kansas. After graduating from Fort Hays State University, Bill started his career as a math and science teacher in Dodge City, KS. After two years of teaching, Bill moved his family to Gardner and then LaCrosse, Kansas while working for two different community banks over the next ten years. In 1971, an opportunity arose for the Robbins to purchase a small country bank, Farmers State Bank of Albert, with only $4 million in total assets. Today, Bill and the family manage the 107 year old bank with eight locations, 275 employees, and total assets of approximately $675 million.

Bill Robbins has provided leadership to a variety of organizations including the Kansas Banker's Association, the American Banker's Association, the Federal Home Loan Bank of Topeka, and the Fort Hays State University Foundation. Watch Robbins Speak
Joseph (Joe) Galante is a member of the Enterprise Customers and Technology Partnerships team at Square Inc., one of the fastest growing companies in the world. He started at the San Francisco-based technology company two years ago and has been part of its growth from startup stage to a global company processing more than $15 billion in payments a year. Before that, he worked as a financial reporter covering Silicon Valley for Bloomberg News in San Francisco and New York. While a student, he worked as a reporter for the Hays Daily News. Galante graduated from FHSU's Department of Management and Marketing. Watch Galante Speak
Michael "Mike" Farmer is currently the CEO and Co-Founder of Leap2. Mike has worked with new technology ventures at the senior manager level at several companies. He has co-founded four new ventures, raised over seven million dollars of early-stage capital, and authored or co-authored 10 patents. Mike has an MBA from Rensselaer Polytechnic Institute's Lally School of Technology and Management. Mike currently serves on the U.S. Senator Pat Roberts Science and Technology Advisory Board's, John O. Farmer Inc. Board of Directors, and Leap2, LLC. Watch Farmer Speak
Dylan Bathurst started Rumgr through involvement in a "Start-up Weekend" in Las Vegas while working for Zappos. Rumgr is a smart phone application that makes selling garage sale type items quick and easy (http://www.rumgr.com). Rumgr has received investment from such luminaries as Tony Hsieh, Fred Mossler, and Arun Rajan, as well as Andrew Donner of Resort Gaming Group. Bathurst is an Fort Hays State University Information Networking and Telecommunications graduate with a concentration in Web Development. Watch Bathurst Speak
Tammy McClellan, founder of Hays retailer Simply Charmed, started the company in her home in 2001. Today, it provides customers a wide variety of women's clothes, jewelry, and accessories (http://www.shopsimplycharmed.com/). Simply Charmed is part of the resurgent downtown Hays Chestnut Street District. Watch McClellan Speak
2012
Skip Yowell, Co-Founder of JanSport. Kansan by birth, Skip's journey to Seattle led him to the top of the outdoor industry and around the world. Skip helped build one of the most recognized brand names, JanSport. He has helped sponsor climbing expeditions, supported industry outdoor programs and recreated in places like Bhutan, Kenya, Mt Everest, and other far flung places. Skip has written a book entitled "The Hippie Guide to Climbing the Corporate Ladder and Other Mountains." A collection of JanSport packs has been named the "Skip Yowell Collection." Among the packs in the collection are several with Kansas influences: Pleasanton, Grainfield, Great Bend, and Fort Hays. Yowell attended Fort Hays State University and Wichita State University.
2010
John Courtin, Vice President, Ewing Marion Kauffman Foundation, responsible for the Kauffman Campus Initiative. In a previous rolls, he headed the most successful Frank Lloyd Wright restoration project in America. Raised more than $40 million. Rallied an entire community to achieve a highly improbable success in Buffalo, New York. After eight-years as head of America's history-making Frank Lloyd Wright restoration project, Mr. Courtin ... was wooed! He accepted the presidency of a leading Maine conservation organization-Friends of Acadia. This well-endowed niche nonprofit, dedicated to the protection of Acadia National Park, is headquartered on rugged, remote Mount Desert Island off the coast of Maine.
Jack Deboer, Founder of several national businesses. Deboer designed and built the first Residence Inn all-suite hotel in 1975 and sold it to Marriott in 1987. A year later he co-founded Summerfield Suites, which he subsequently sold to Hyatt. In 1995, he founded Candlewood Suites, purchased by InterContinental Hotels in 2003. DeBoer trailblazed a short-term apartment concept with his founding of Value Place in 2002. It continues to enjoy rapid expansion with 178 Value Places open as of October 2012. He also co-owns Pittsburg-based Hix Corporation and serves as chairman of the board for this global supplier of equipment for the food and printing industries.