Technical Training
The Office of Technology Services provides technical training on various FHSU systems and applications.  See below for available training opportunities.  
Meet Our Trainer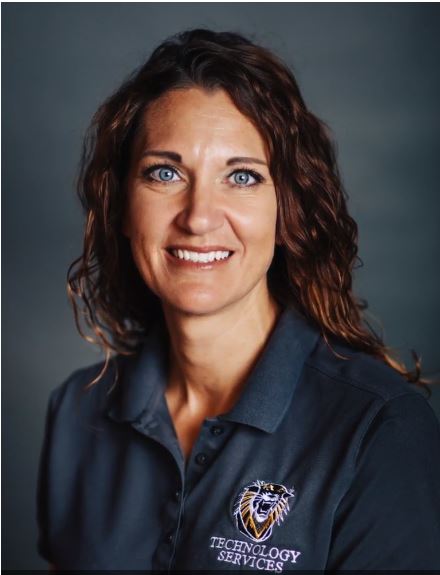 Sarah Taggart, IT Development Coordinator
Tomanek Hall 177
Ext. 4999
Contact Sarah for training inquiries or to schedule a training - BOOK HERE !
Training Opportunities
Interested in technical training on an application not included above?  Want to discuss setting up a group training session for your department/unit?  Fill out the Technology Support Request Form and choose "Technical Training" as type of service.
TECH TIP
This section will provide you with tips/tricks over various software applications provided to FHSU employees.
Delegating Calendar Access in Outlook 
Microsoft Office
Courses on Microsoft Excel, Word, and PowerPoint are currently being developed.  Watch your email & Tiger Daily for upcoming training options.
Microsoft offers a number of learning guides at no charge to you. Please take advantage of their training pages:
Email and Calendars
This training will provide you information on how to efficiently manage communications, calendars, scheduling, and tasks with Microsoft Outlook.  Classes can be arranged to cover specific objectives.  Contact us to arrange a group session. 
Outlook Training Resources
Microsoft Teams
Microsoft Teams is a unified communications platform that combines persistent workplace chat, video meetings, file storage, and application integration.  Microsoft Teams integrates with Office365 products and is provided to all faculty and staff.
Add Your Own Virtual Background
Pop Out Chat
Quiet Hours Feature
Microsoft Teams Resources

Don't have Teams?  INSTALL NOW!    
Microsoft OneDrive
Microsoft OneDrive is a cloud file storage service that allows you to store and synchronize all your important files securely in one place, and access them virtually anywhere.  FHSU is currently adopting OneDrive as our primary individual file storage system.  To learn more about using OneDrive and start utilizing its robust features, contact Sarah Taggart for training opportunities.
OneDrive Training Resources
Adobe Acrobat DC 
Adobe Acrobat DC is an essential tool in today's electronic workflow and can educate users creating, editing, and signing PDF documents & forms.  FHSU has a licensing arrangement with Adobe to provide FHSU faculty and staff access to  Adobe Creative Cloud which includes Adobe Acrobat DC. If you are a current faculty or staff member, fill out the  Technology Support Request Form to request access to the software.  Training materials are currently being developed for Adobe Acrobat DC.  Watch Tiger Daily for upcoming training options. In the mean time, please enjoy these short tutorials covering a few Adobe topics:
Training & Tutorials
Fill & Sign
Read Out Loud
Convert a PDF to another application
CommPortal Assistant
Take your desktop phone to another level, with CommPortal!  This interface allows users to view & manage the configuration of their desktop phone. Various tips and tricks, such as viewing call logs, making calls through the CommPortal Desktop toolbar, retrieving voicemail messages, as well as updating speed dial settings, will be made available.  After attending, you'll have the tools necessary to take advantage of all these features and more!  
CommPortal Training Resources
Update Speed Dials from Web
How to install MaX UC to your desktop computer
Zoom - Video Conferencing
Zoom offers communications software that combines video conferencing, online meetings, chat, and mobile collaboration.  Zoom can be used with conventional phone lines for audio conferencing.  Training is available upon request.
Zoom Training Resources
Zoom Basics
25Live - Campus Room Reservation System
25Live is FHSU's campus-wide room reservation system used to assist all FHSU faculty/staff in requesting & scheduling classrooms and space(s) on campus for academic & non-academic events. All campus spaces should be reserved using 25Live.  
25Live Training Resources
Workday
Workday is FHSU's cloud-based Enterprise Resource Planning (ERP) system.  Workday combines our administrative applications including Human Resource, Payroll, Finance, and Student into one unified system.  
Workday Training Resources