Public Administration Concentration
About the Program
The increasing scope and complexity of problems facing American society have placed substantial demands upon public and private sector leaders. It is a broad sentiment that our social institutions (and their leaders) have failed to provide the "good life." Our society is entering an era in which the traditional boundary between public, private, and nonprofit sectors is becoming increasingly blurred. Thus, it is even more important that today's public administrator understand and work effectively within the context of these social changes. Public administrators require particular knowledge and skills to provide the highest standards of leadership in their communities, and the MLS in Public Administration provides those essential qualities.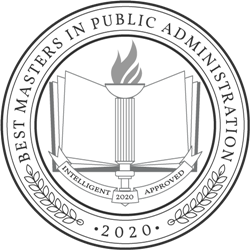 Master of Liberal Studies is endorsed by the Association of Graduate Liberal Studies Programs
Program Admissions Requirements
This concentration requires a 2.5 GPA on the last 60 undergraduate credit hours. The personal statement (1-2 pages) should be inspired by the following questions:
What does it mean to engage in graduate study?
What are three of the most crucial qualities needed to be a graduate student?
Describe for us something you're especially proud of having achieved in your life.
One of the two required letters of recommendation should be an academic reference. 
The program has a rolling admissions process, and will review completed applications as they are submitted. 
Program Curriculum
MLS Core Courses: 10 credit hours (required)
IDS 801: Introduction to Graduate Liberal Studies
IDS 802: Ways of Knowing in Comparative Perspective
IDS 803: Origins and Implications of the Knowledge Society
IDS 804: Information Literacy
Concentration Core: 12 credit hours (required)
POLS 611G: Policy Analysis
POLS 612G: Administrative Process
POLS 616G: Public Personnel Management
POLS 618G: Public Budgeting
Choose two of the following: 6 credit hours
COMM 810: Organizational Communication and Leadership
CRJ 810: Criminal Justice Organizational Structures
INF 610G: Public Policy, Law, Ethics in Telecommunications
INF 658G: Law of Cyberspace
LDRS 802: Organizational Systems, Change, and Leadership
LDRS 818: Ethical Leadership
POLS 620G: Constitutional Law
Choose one Culminating Experience: 3 credit hours
IDS 820: Projects in Liberal or Professional Studies
POLS 856: Advanced Quantitative Methods
Course approved by MLS Coordinator
Total Hours Required: 31 credit hours
Program Contact
Contact Dr. Larry Gould to see if the Master of Liberal Studies concentration in Public Administration is right for you. Once you have been admitted to this concentration, please follow the MLS Checklist and carefully read the MLS Student Handbook.