Brad Dawson, Assistant Professor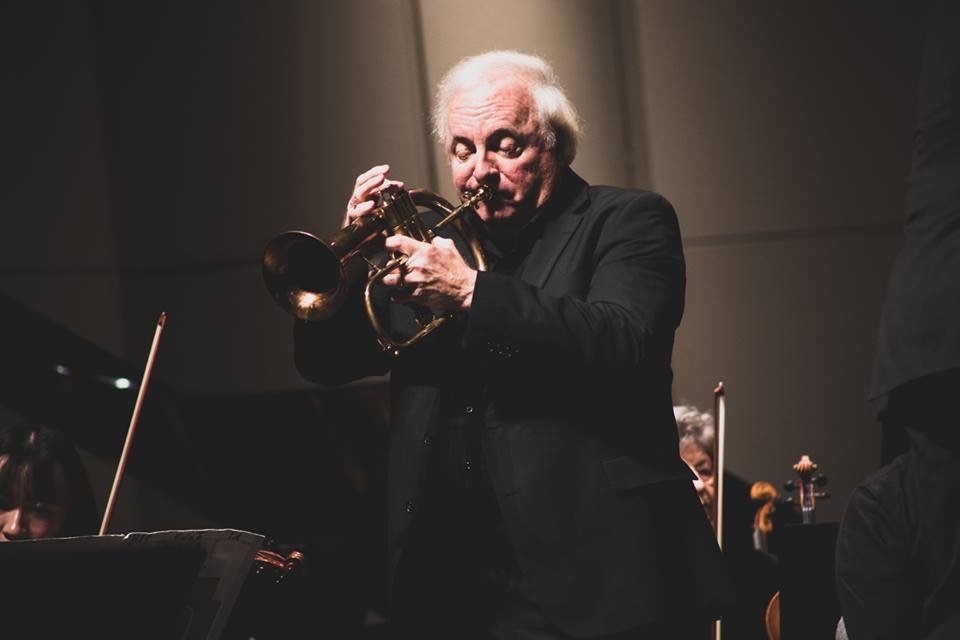 Trumpet
Director of Jazz Studies
Contact Information
Email      bdawson@fhsu.edu  
Phone     (785) 628-4486
Office      Malloy 128  
(photo credit: Kael Bloom)
Brad Dawson is Assistant Professor of Music at Fort Hays State University where he teaches trumpet, jazz ensembles, jazz improvisation, jazz history, and music technology. He is a graduate for Fort Hays State University and also The University of North Texas where he studied with John J. Haynie. While at North Texas he was a Graduate Teaching Fellow in applied trumpet and played the jazz trumpet chair in the 2 O'clock Lab Band. FHSU's Jazz Ensemble I has been selected to perform at the Kansas Music Educators Convention in 1996, 1999, 2001, 2003, 2005 and 2007. The group has also made numerous appearances at the Wichita Jazz Festival and University of Northern Colorado Jazz Festival. Brad has presented music technology papers at The University of Texas at San Antonio and The University of Colorado at Boulder.

Mr. Dawson is very active as a performer. In addition to playing principal trumpet with the Hays Symphony, he performs with several small jazz groups and big bands as well as being a guest soloist for high school groups throughout the state. He has also presented many solo recitals and performs for numerous recitals, concerts and events presented by the Department of Music including the Cathedral Concert, Faculty Showcase, and The Hal Palmer High Plains Band Camp. He frequently performed with Frank Mantooth. Mr. Dawson has also performed with Kevin Mahogany, Kim Park, Tommy Ruskin, Gerald Spaits and Bob Bowman. He has also performed with the Kansas City Symphony and the New Mexico Symphony and has been a guest soloist and adjudicator for the Wichita Jazz Festival. Brad has also performed in New York with former student Ben Markley.