High Plains Music Camp - July 15-21, 2018
Register Here
Post Registration
Final Camp Payments Due Now! 
Late Registration fee of $100 begins on June 23rd. 
 General Concert Schedule 
Detailed Concert Schedule for Friday Evening and Saturday Morning
 
Follow us on the High Plains Music Camp Facebook page 
2018 Guest Artist: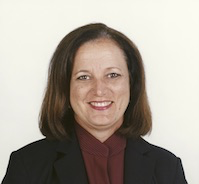 Cynthia Berry recently retired after 40 years of teaching High School Instrumental Music.  She served as Director of Bands at Lake Brantley High School, in Altamonte Springs, FL for over 30 years. Prior to teaching at Lake Brantley, Miss Berry taught at Edgewater High School in Orlando, Florida and Piper High School, in Sunrise, Florida. In addition she has taught Orchestra, Jazz, Marching Band, Percussion, Auxiliary, Keyboard and Advanced Placement Music Theory. Bands under her direction consistently received straight superior ratings at FBA District and State Concert and Marching Performance Assessments. 
In addition to the Florida Bandmasters Association, Miss Berry is a member of the Music Educators National Conference and Phi Beta Mu, an honorary Band Fraternity.  She has received the Ella Scoble Opperman Award for music teaching from Florida State University and the Legion of Honor Award from Bandworld.  A past-president of the Florida Bandmasters Association, she was inducted in 2002 into the Florida Bandmasters Association Hall of Fame.
Miss Berry has been honored to conduct numerous All-County and Honor Bands and ensembles throughout Florida and Georgia.  She recently conducted the 2018 Florida High School Honors Band, at the Florida Music Educators Association state conference.
Miss Berry received the Bachelor and Masters of Music Education degrees from Florida State University. 
FHSU Faculty
Ivalah Allen, Voice
Ben Cline, Cello
Terry Crull, Choir
/Music Theatre
Brad Dawson, Trumpet

Jeff Jordan, Conductor

Dean Kranzler, Percussion

Joseph Perniciaro, Opera
Kristin Pisano, Clarinet
Timothy Rolls, Music Tech/Theory

Shokhrukh Sadikov, Viola
Hilary Shepard, Flute
Peter Lillpopp, Low Brass
Kay Werth, Double Reeds
Tomme Williams, Theatre 
Judith Ofcarcik, Theory/Organ/Piano
Since its founding in 1947 by the late Harold G. Palmer, thousands of students have attended High Plains Music Camp.  Sixty-eight years later, the camp continues to offer students the opportunity to study with outstanding musicians from across the country.  Campers experience a week of stimulating, concentrated study with nationally recognized musicians, teachers, and conductors. Performances, concerts, as well as recreational and social camp life make the week an event worth repeating year after year.
For more information, contact Dr. Ivalah Allen, Camp Director, at (785) 628-4226 or ijallen@fhsu.edu.