FHSU Center for Entrepreneurship to host "Women Entrepreneurship Week" panel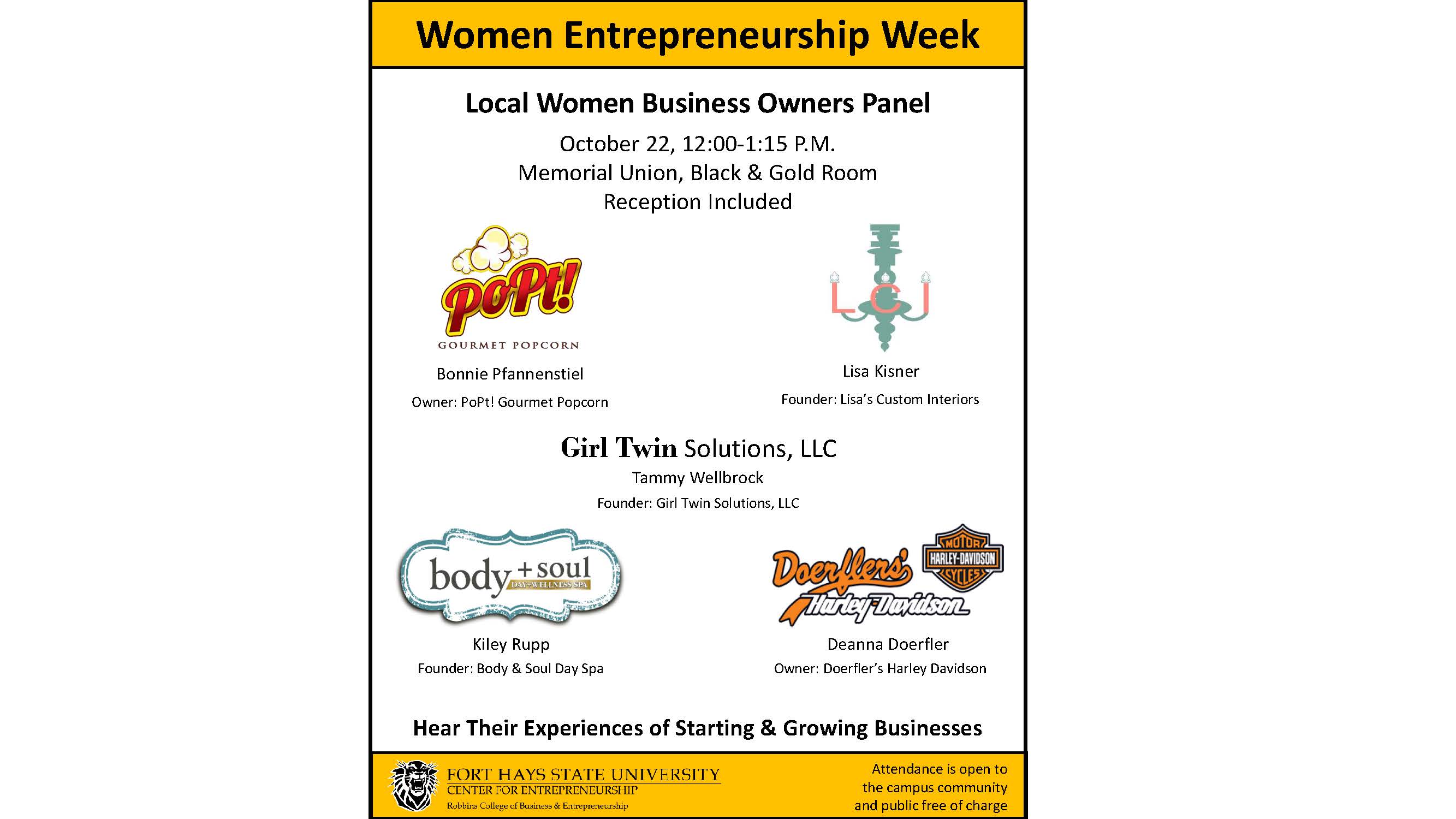 10/09/19
HAYS, Kan. – Fort Hays State University's Center for Entrepreneurship will host a local women business owners panel on Tuesday, Oct. 22, from 12 to 1:15 p.m. in the Memorial Union Black and Gold Room as part of "Women Entrepreneurship Week."
A question and answer session will be followed by a reception with refreshments.
The panel discussion will feature five successful local women entrepreneurs: Deanna Doerfler, owner of Doerfler's Harley Davidson; Lisa Kisner, founder of Lisa's Custom Interiors; Bonnie Pfannenstiel, owner of PoPt! Gourmet Popcorn; Kiley Rupp, founder of Body and Soul Day Spa; and Tammy Wellbrock, founder of Girl Twin Solutions, LLC.
Admission is free and open to all of the Fort Hays State community.
For more information, visit https://www.fhsu.edu/cob/entrepreneurship/