Careers
Construction. Manufacturing. Computer-Aided Design. These are the dominant fields our graduates enter.
Many pursue careers in industry or go on to teach in middle and high schools. Some adapt to engineering careers, applying science and math in industry settings.
Regardless of your degree path, you'll be prepared to excel in the field of your choice.
What can I do with an Applied Technology degree?
Past graduates were back for the Second Annual Career Day - October 2017.  
Aaron Elsasser - '17 graduate working for Kiewit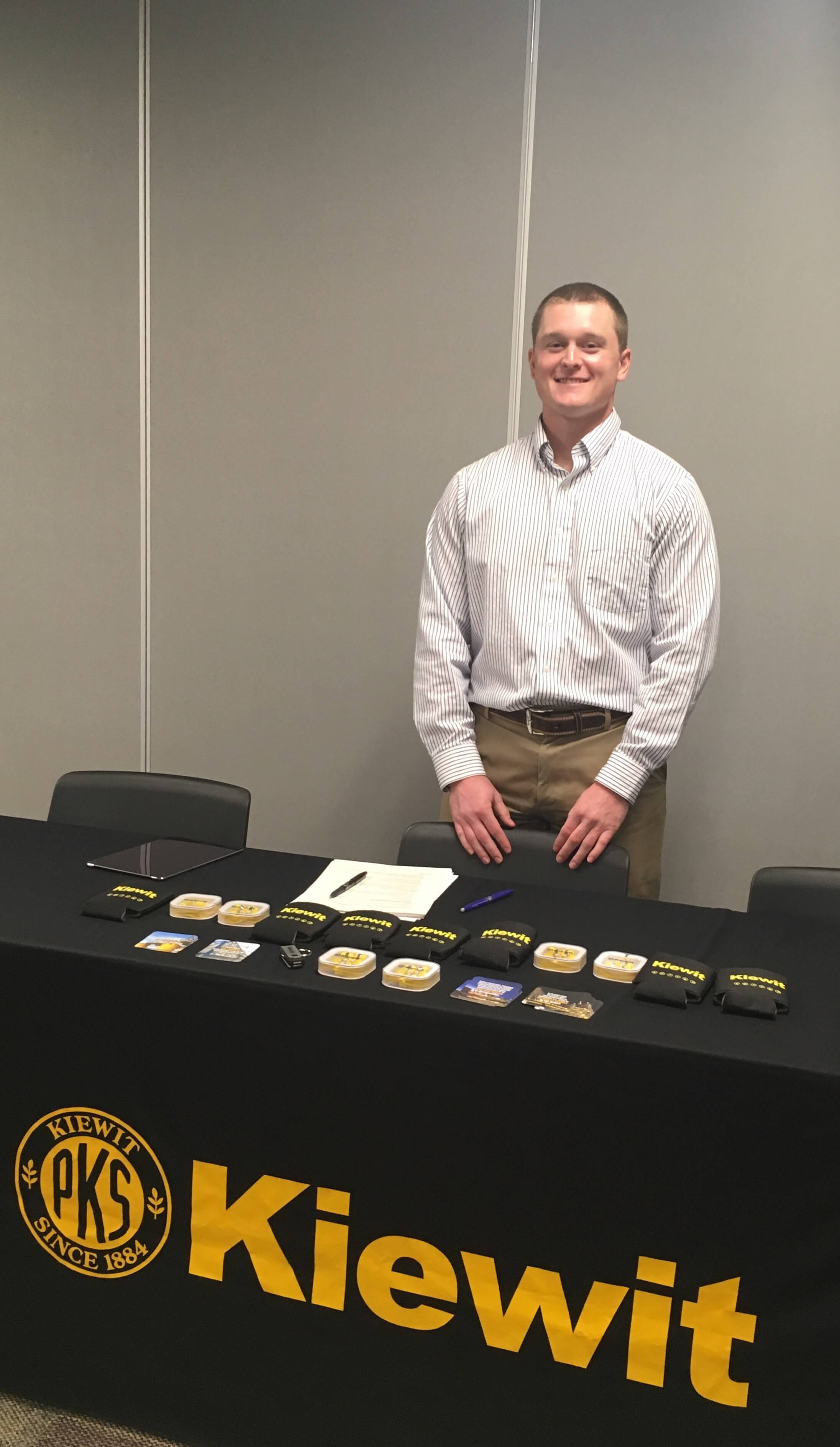 Adam Oak - '17 graduate - FCI Constructors, Inc.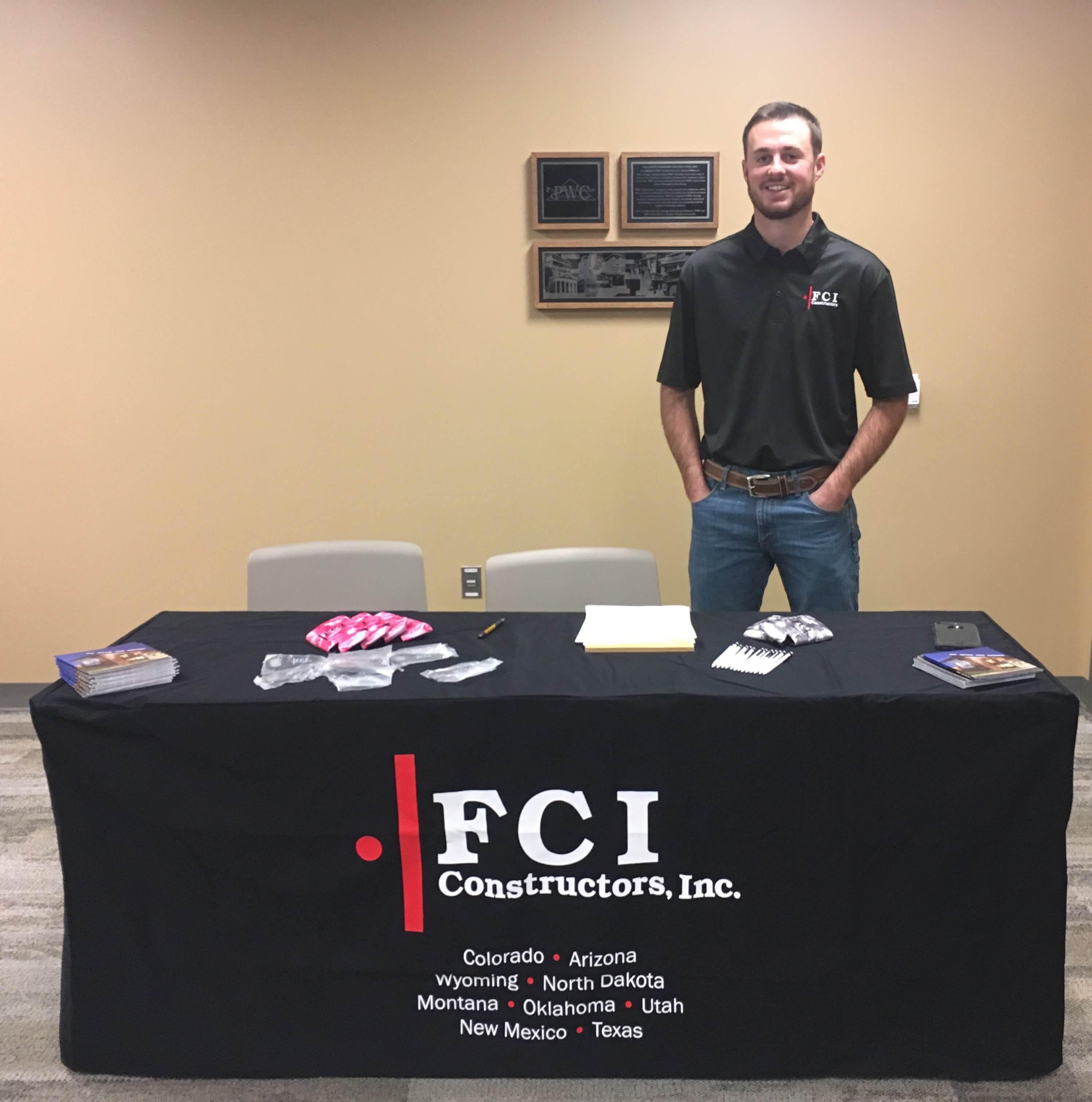 Cameron Staples '17 graduate - Pioneer General Contractors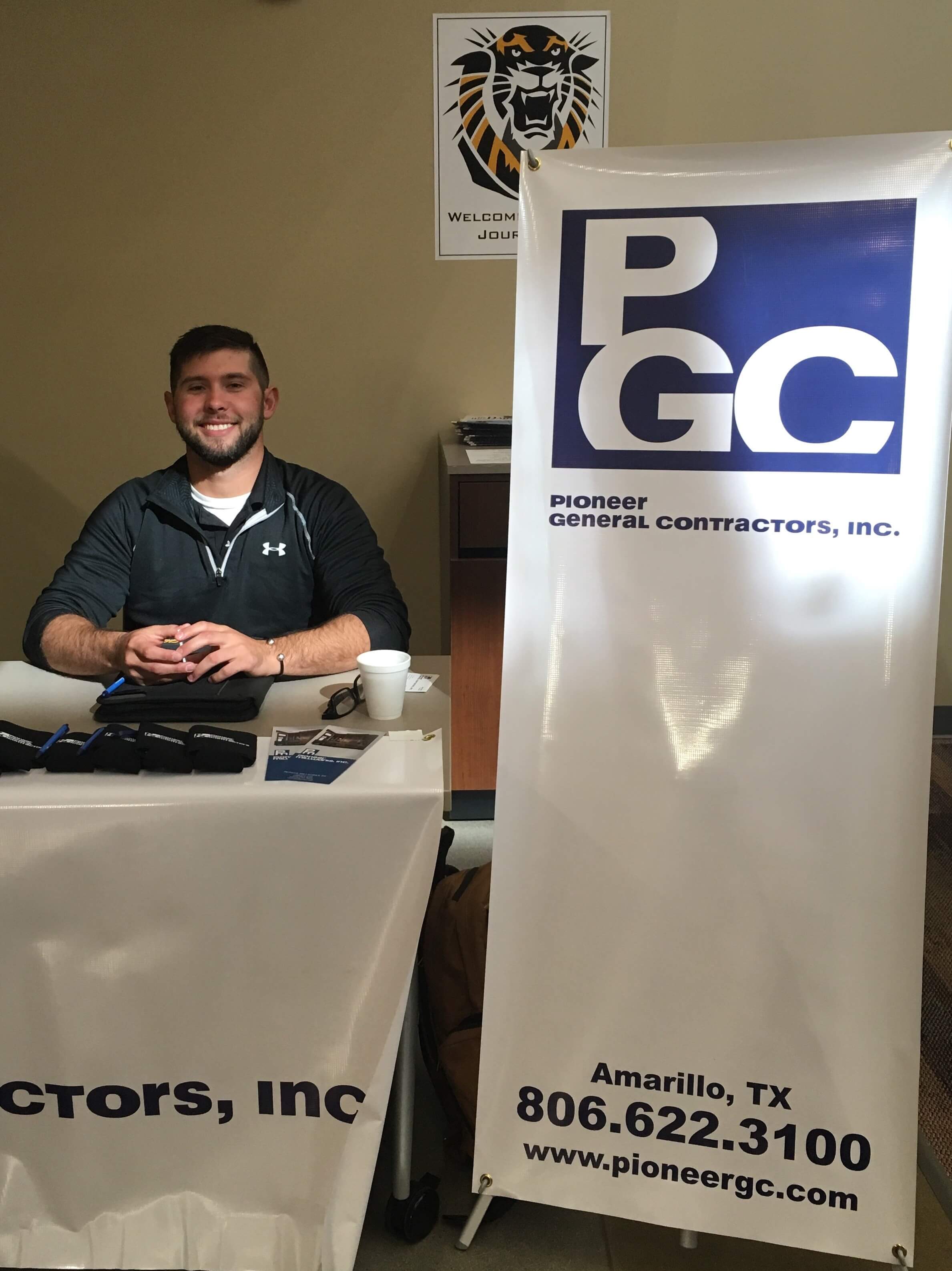 DJ Brown - '16 Graduate - McPherson General Contractors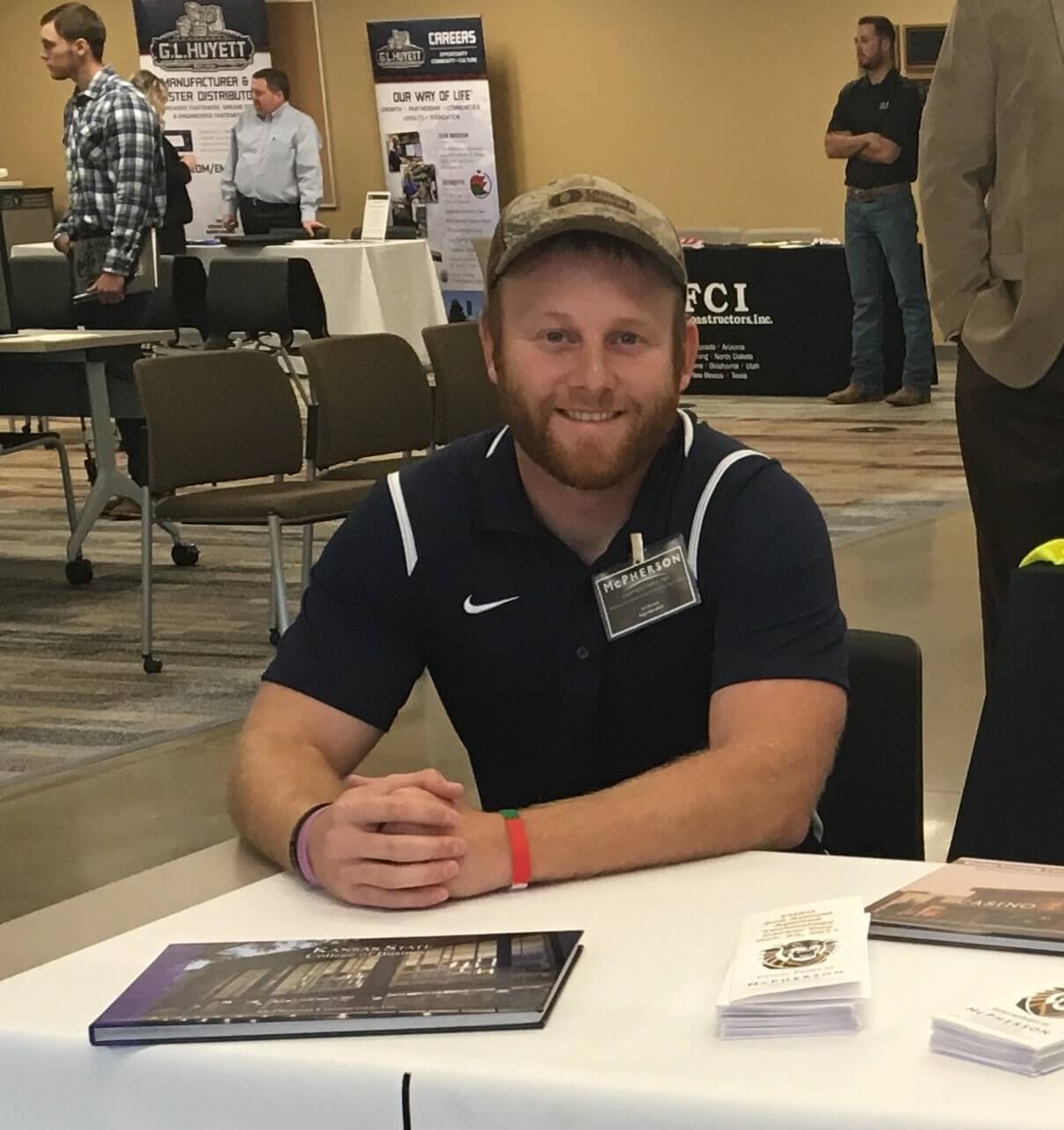 Dylan Besser '16 Graduate - Nabholz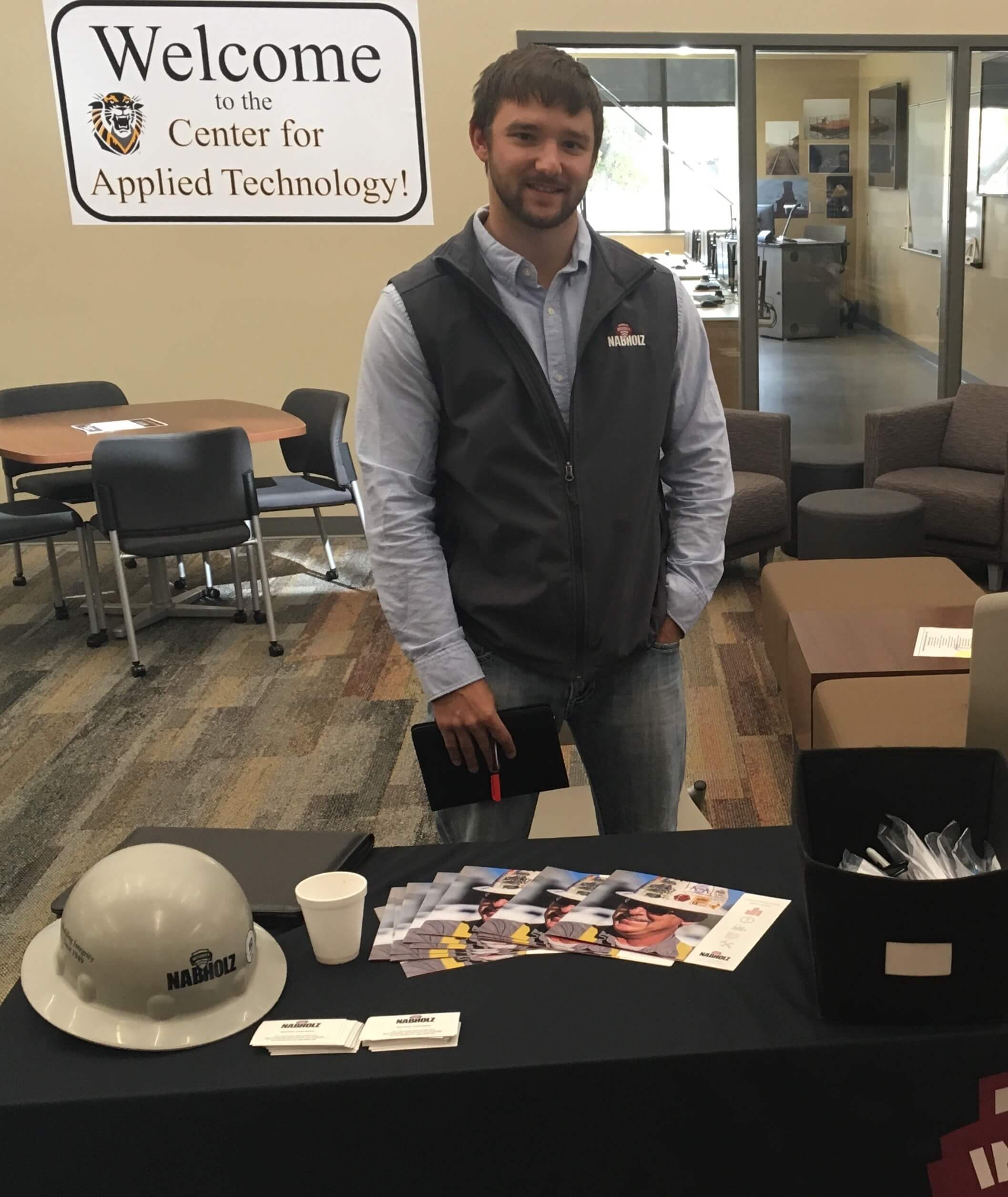 Layne Parry - '05 Graduate - Coperion K-Tron (Layne also serves on our Advisory Board.)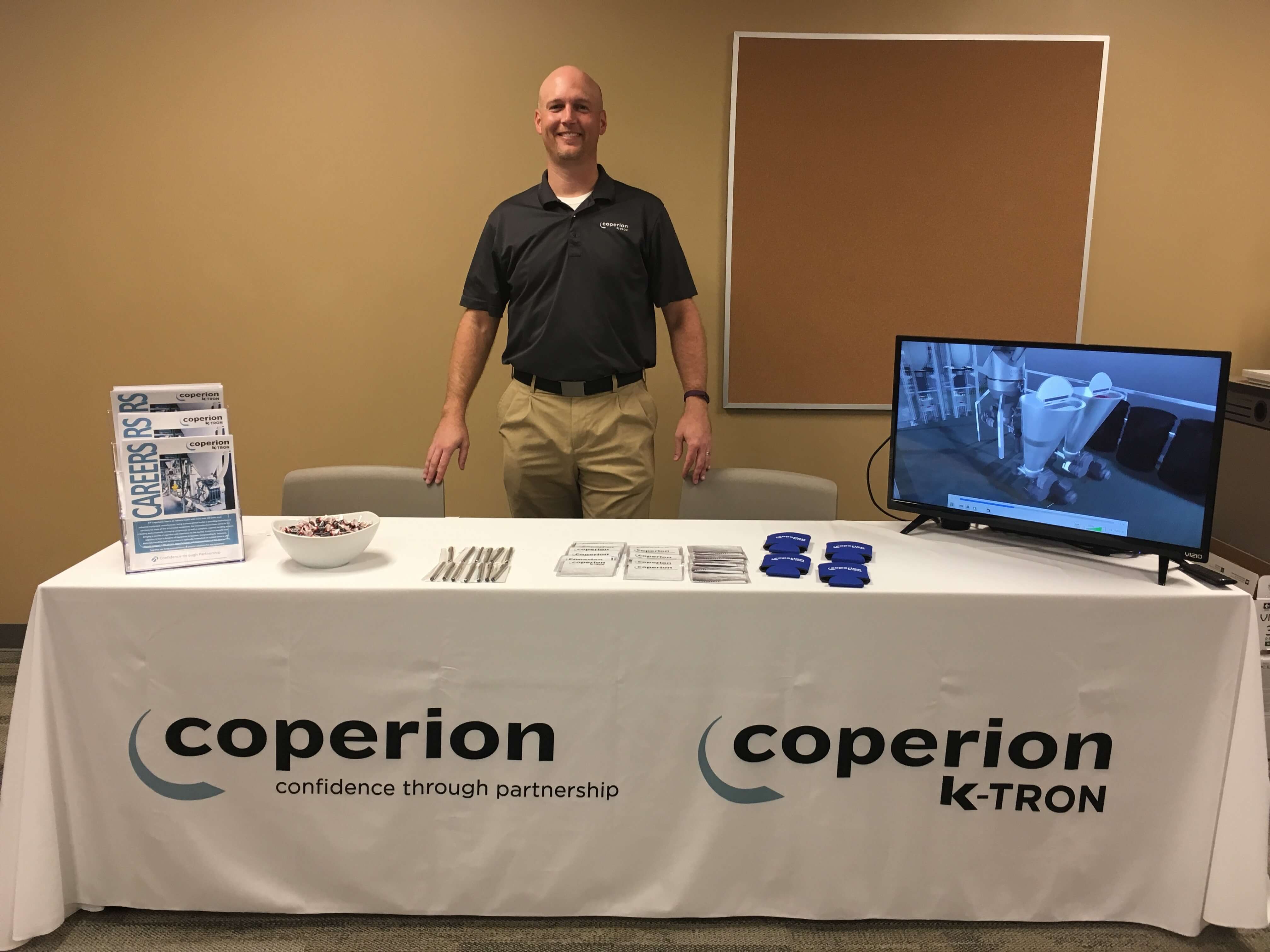 Mark Brzon '86 Graduate - Spirit AeroSystems, Inc.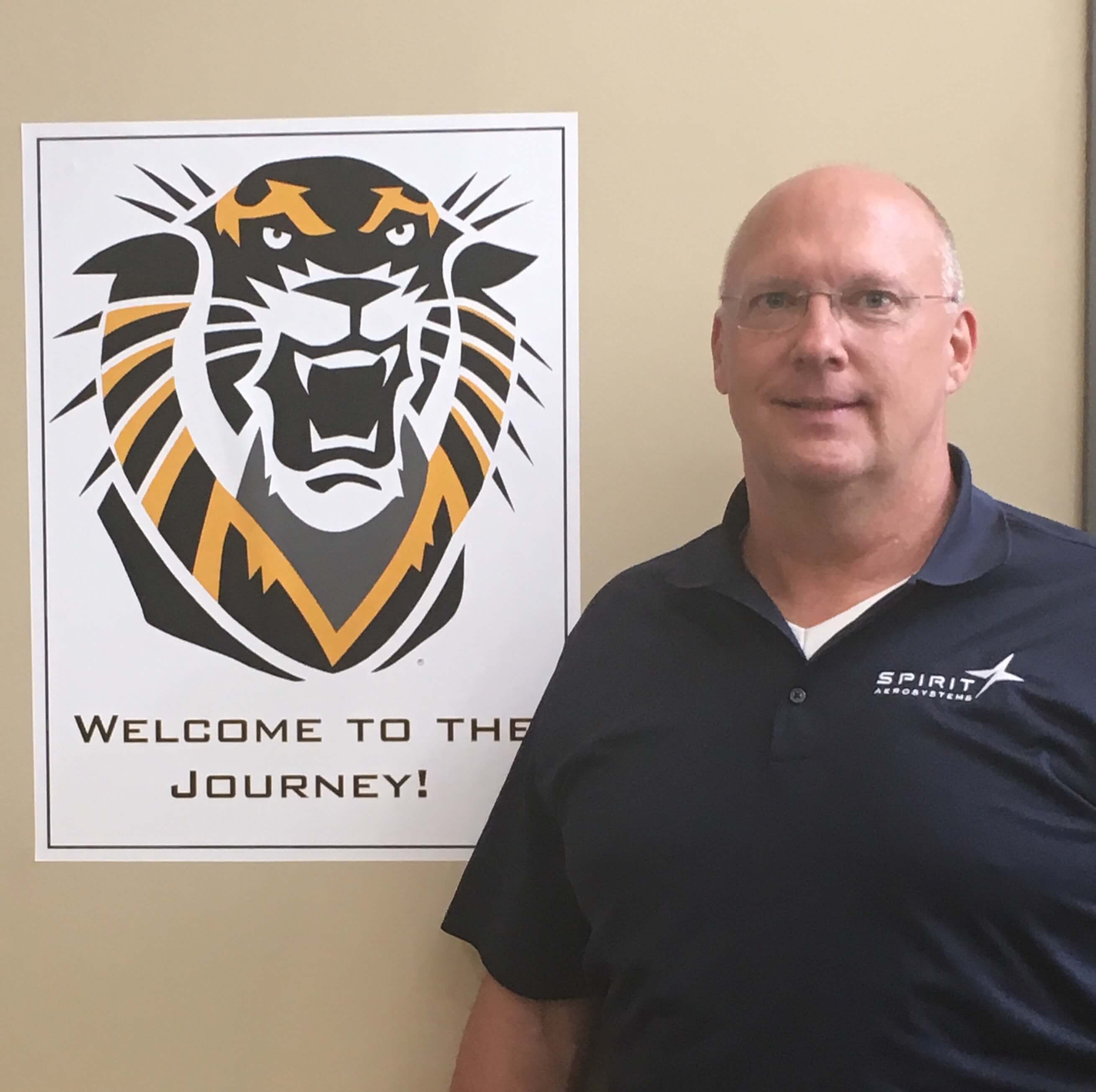 Matt Allen '06 Graduate - Paul Wertenberger Construction (Matt also serves on our Advisory Board.)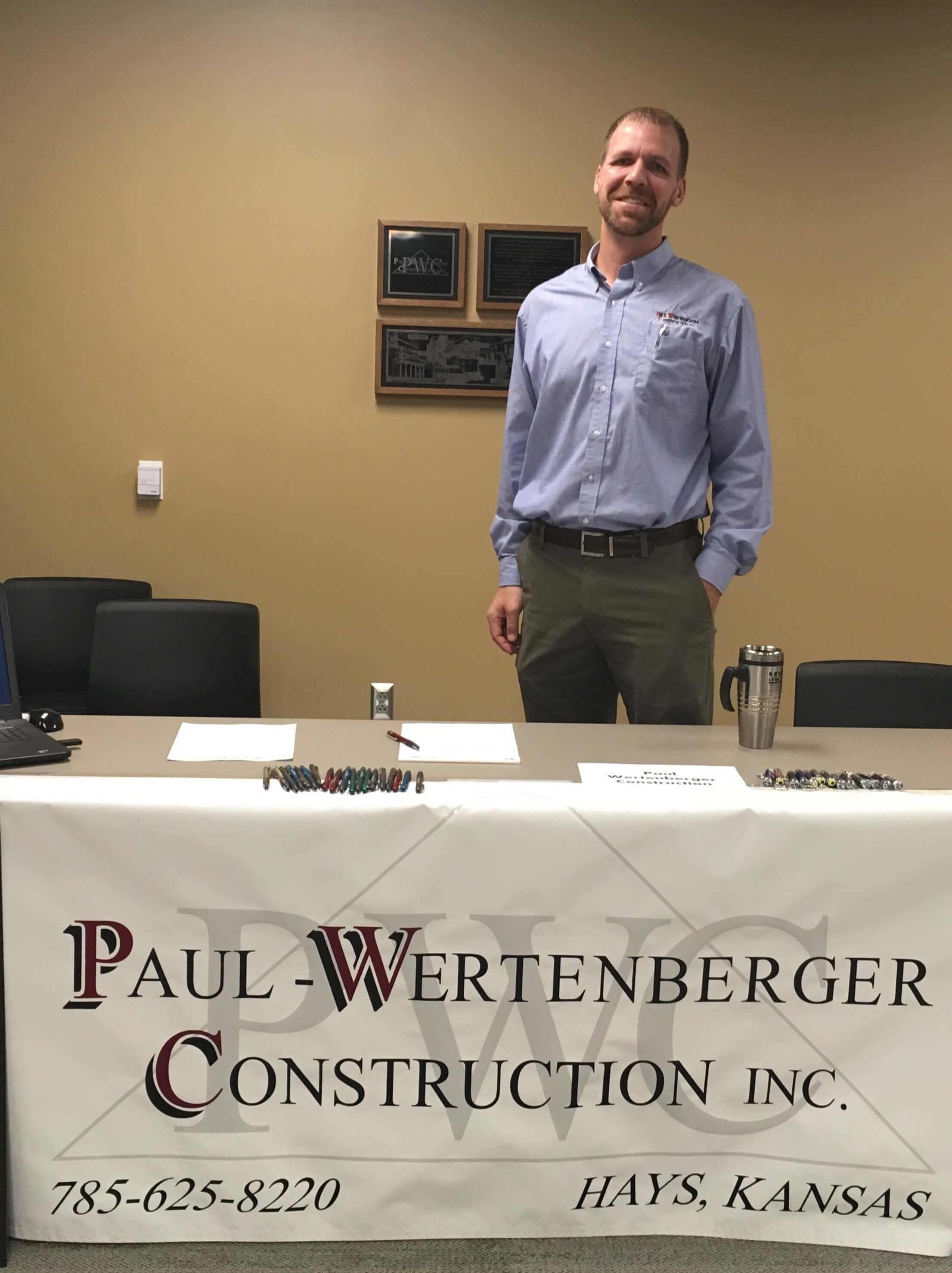 Matt Smith '00 Graduate - REVBus Group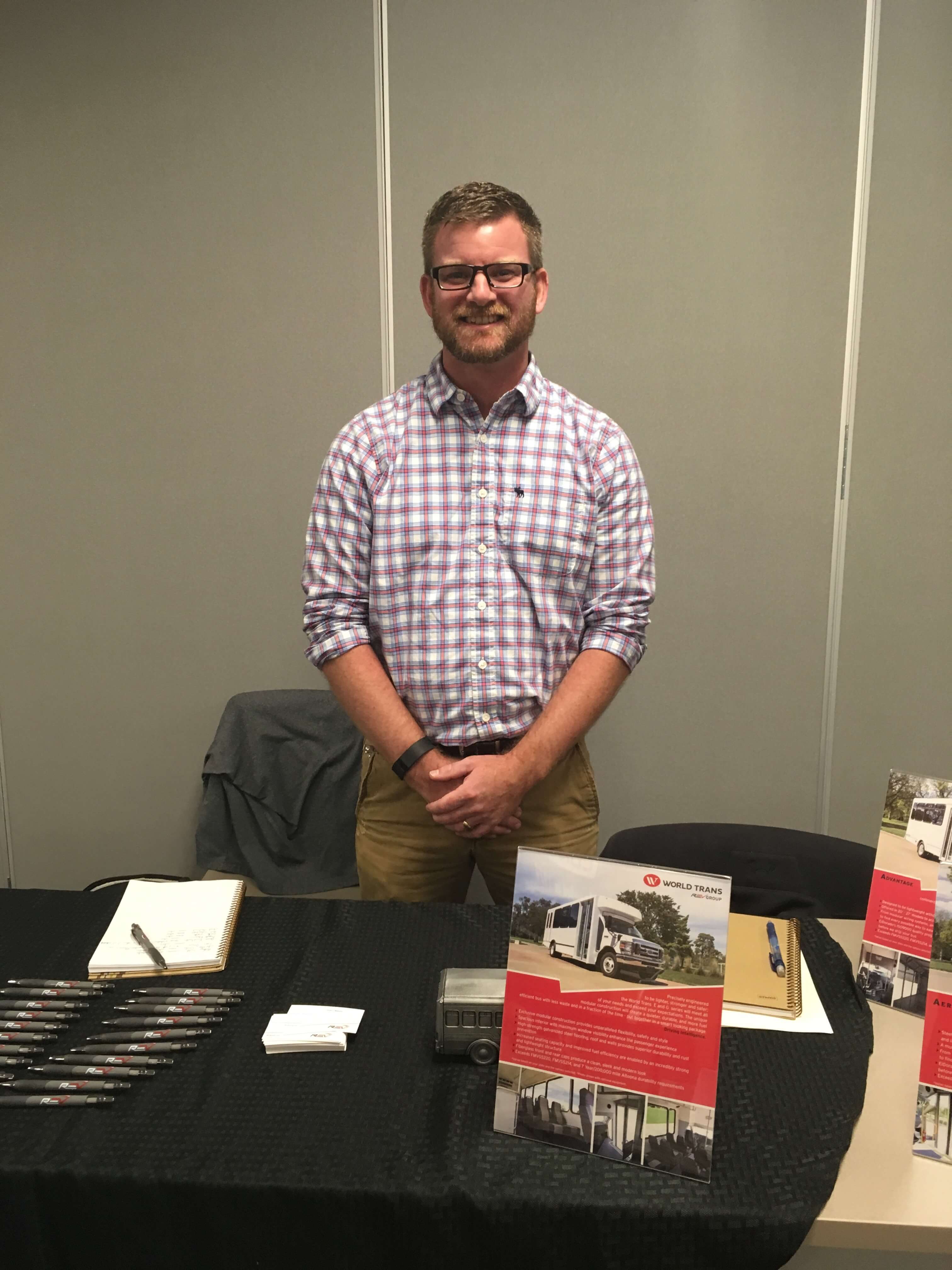 Wade Buck - '17 Graduate - Independent Electric Machinery, Inc.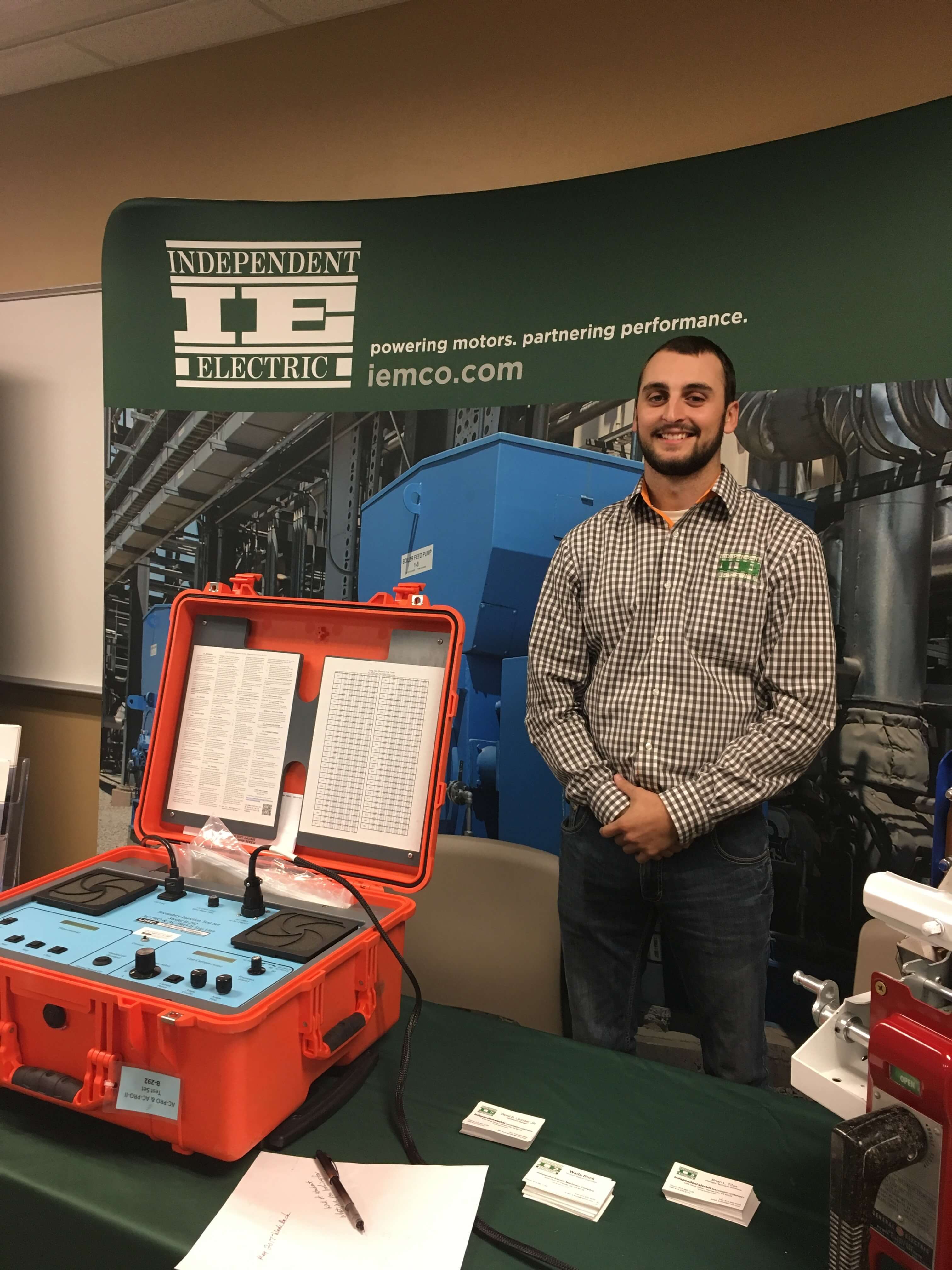 Photo taken October 2014 - FHSU graduates working for Sunflower Electric
Left to right: Jacob Keener ('14), Chad Olmstead ('01), Thomas McElroy ('10) Justin Bright ('12)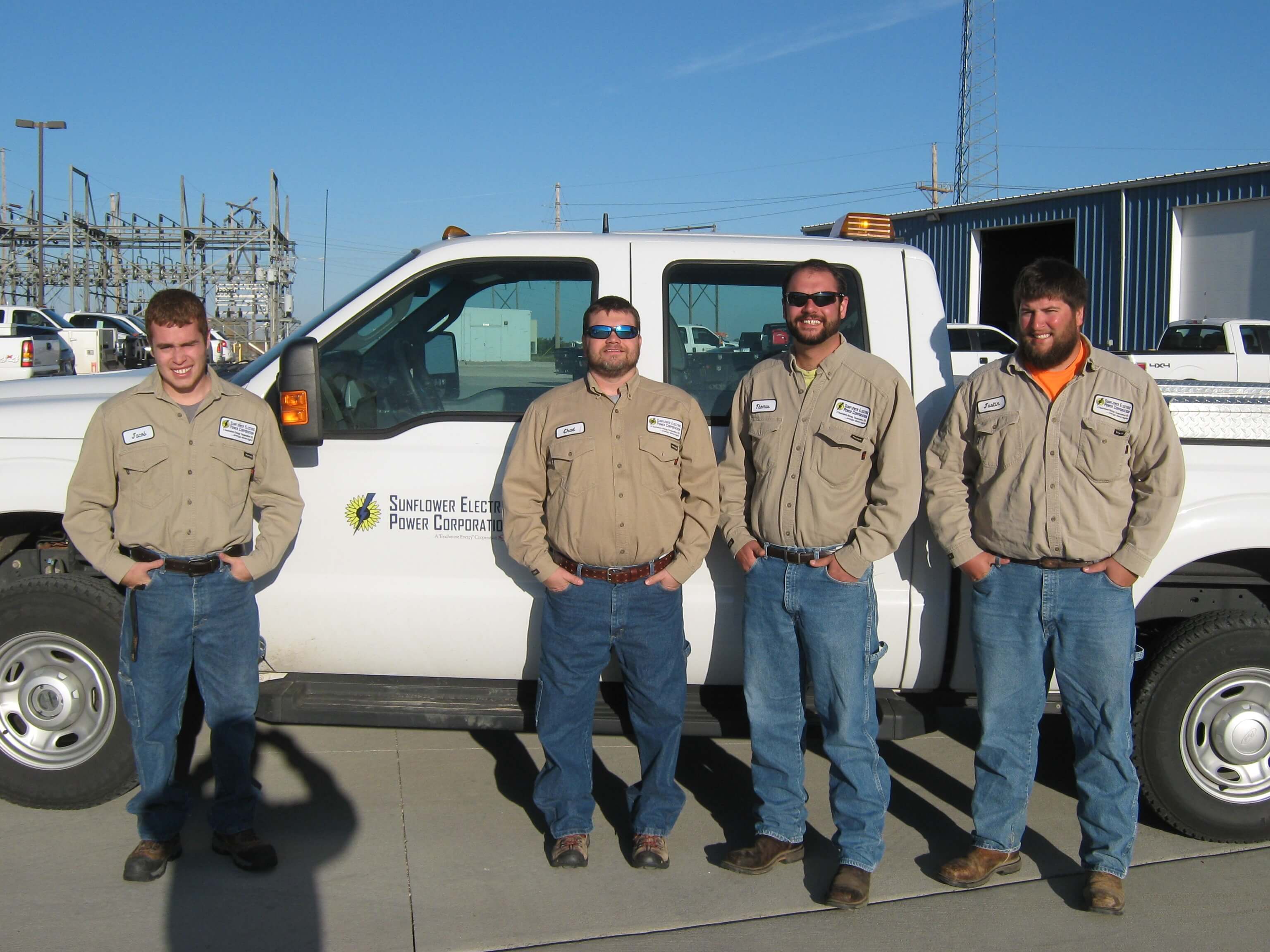 Did You Know?
FHSU has the highest success rate in Kansas—95 percent of our graduates are employed or registered in graduate courses within six months of graduation.
We're one of two programs in the state that provide technology education.
We continue to develop internship partnerships with major business and industries in Kansas, Nebraska, Colorado and Oklahoma.
Applied Technology graduates are considered leaders in their fields. They work in businesses and industries as project and production managers, supervisors, foremen, building inspectors, CAD/draftsmen/designers and more. They're also employed as teachers of all forms of technology.
Fort Hays State University Career Resources
FHSU Academic Advising and Career Exploration Center
Career Services Online Job Resources
Teacher Certification and Licensure
What Can I Do With a Major in Applied Technology? (PDF)

Career Exploration Resources
America's Career InfoNet
CityTownInfo.com Career Search
Dictionary of Occupational Titles
MyFuture.com
My Next Move
Military Careers
Occupational Outlook Handbook
O*NET
U.S. Department of Labor