Find the Perfect Path for Your Future as a Teacher
The teachers you had growing up possessed great knowledge, experience and passion in their respective subject areas, and the paths that they took to become excellent teachers and have a strong influence and impact on your development were varied. This only reinforces the notion that your own journey to become an educator is truly of the utmost importance – not only to you, but also to your future students.
Your education to reach your goals as an educator will be equally unique based on the degree certifications you complete, as well as your work experiences. The Teacher Licensure programs at Fort Hays State University provide different routes for you to earn the credentials needed to become a licensed teacher.
All of our programs have the education courses available online.  In the undergraduate programs, Elementary Education, Early Childhood Unified, Business, History, Physical Education and Spanish are available entirely online.  The other secondary areas have some of the coursework on campus.  Alternative programs that allow for working as a teacher while completing coursework for licensure include Transition to Teaching (middle school and high school subject areas) with a Restricted Teaching License and Special Education through a Limited Apprentice License.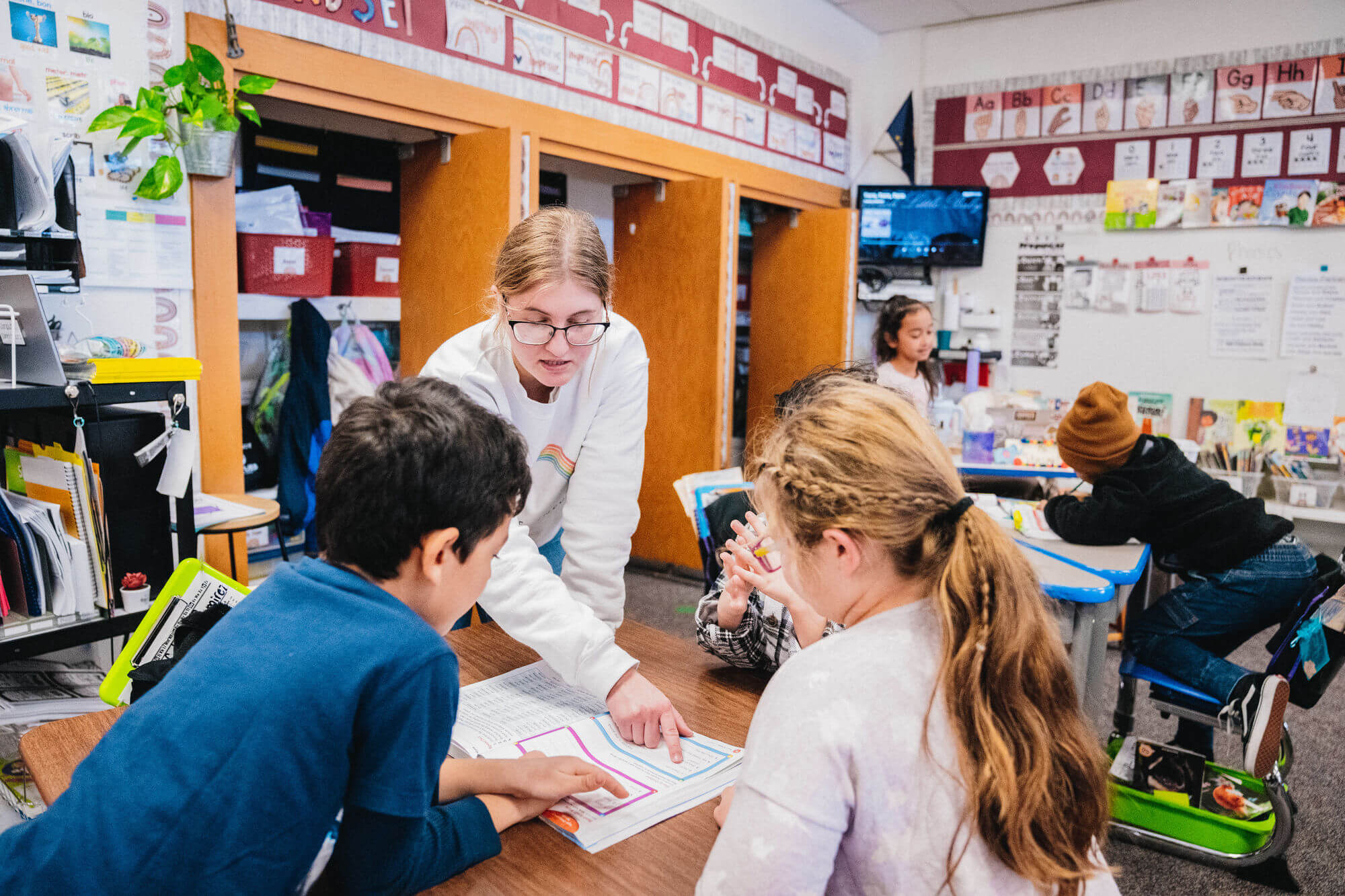 ---
Options to Achieve Your Professional Teaching Goals
Traditional Programs
The traditional route requires completion of all major coursework, education coursework and a semester of student teaching prior to obtaining a teaching license. This is the only option for students seeking to become an early childhood unified teacher.  Secondary programs listed below (6-12 and PreK-12) and Elementary Education (K-6) are available within the traditional route.
Alternative Licensure
Transition to Teaching
The alternative licensure Transition to Teaching  route requires the candidate to hold a bachelor's degree or higher in a specific subject area or have completed enough coursework to be equivalent to having a major in a content area. The candidate must be hired under contract in Kansas to teach the subject they qualify for to enter the program. The education classes are taken online while teaching.  This is for middle school, secondary, and PreK-12 endorsement areas.
Special Education
Licensure for High Incidence Special Education (P-12) generally first requires completion of an initial licensure area such as Elementary Education, English or Physical Education.  FHSU also offers an alternative program that does not require previous licensure, but does require experience as a paraprofessional and employment as a special education teacher to begin the program.  More information is available at https://fhsu.edu/aep/high-incidence-special-education/
Additional Endorsements Added to a Teaching License
All of the graduate education programs can be added to an existing Kansas teaching license or to qualify for a Leadership or School Specialist license. Secondary education endorsements can be added to an existing Kansas teaching license through testing only. To see the tests Kansas requires, go to  www.ets.org/praxis  and click on Kansas requirements.
Coursework for Traditional Programs
The programs listed under the undergraduate column lead to an initial teaching license. The coursework under  Professional Studies for Secondary Majors is required of all of the secondary education programs in the list. Graduate programs that do not require holding a teaching license before they can be completed are School Counselor, School Psychologist, Elementary Education, and the Limited Apprentice License route for High-Incidence Special Education.
Undergraduate
Graduate*
*All are offered online unless noted.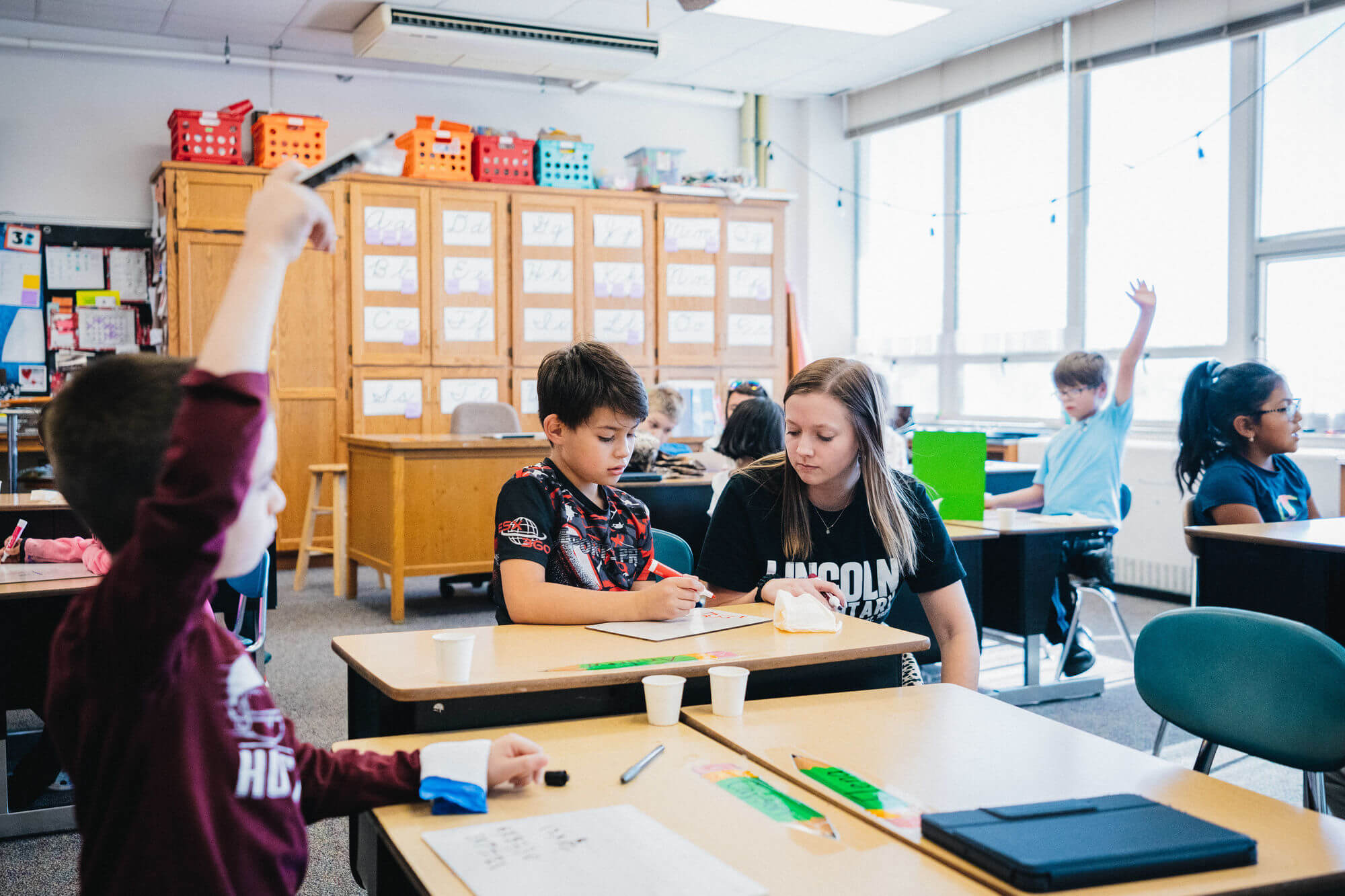 ---
Important Resources
Rural Opportunity Zones - Income tax waivers for new Kansas residents and student loan repayments
Protection Collection - The College of Education at Fort Hays State University helps to ensure teacher education candidates that are spending time in an Infant/Toddler-Grade 12 school setting, whether in an observation role, internship or student teaching, have been properly vetted.  Protection of our candidates, students, school personnel and FHSU personnel is the foremost goal.  To that end, the attached document outlines various requirements of our candidates and at which point in the program they are covered.