Moss-Thorns Gallery of Art
For many years, Art and Design Programs were spread out among a number of buildings and never had a formal gallery. In 1969, John C. Thorns, Jr. first presented his vision to the college administration for a regional art museum with educational laboratories to house the Department of Art. With the completion of Rarick Hall in the spring of 1981, Thorns' vision was realized.
When it first opened, the gallery was called the Visual Arts Center Gallery. It was rededicated the Moss-Thorns Gallery of Art on October 11, 1987, during the annual homecoming activities. The gallery was renamed for Joel C. Moss (chair of the department from 1946 to 1973) and John C. Thorns, Jr. (chair from 1973 to 1990).
Connected to the Center for Art & Design, the Moss-Thorns Gallery (& The Patricia A. Schmidt Gallery Lobby) is home to various student art exhibits, faculty shows and traveling exhibits throughout the year. During the fall and spring, the gallery is open Monday - Friday, 9 a.m.-4 p.m.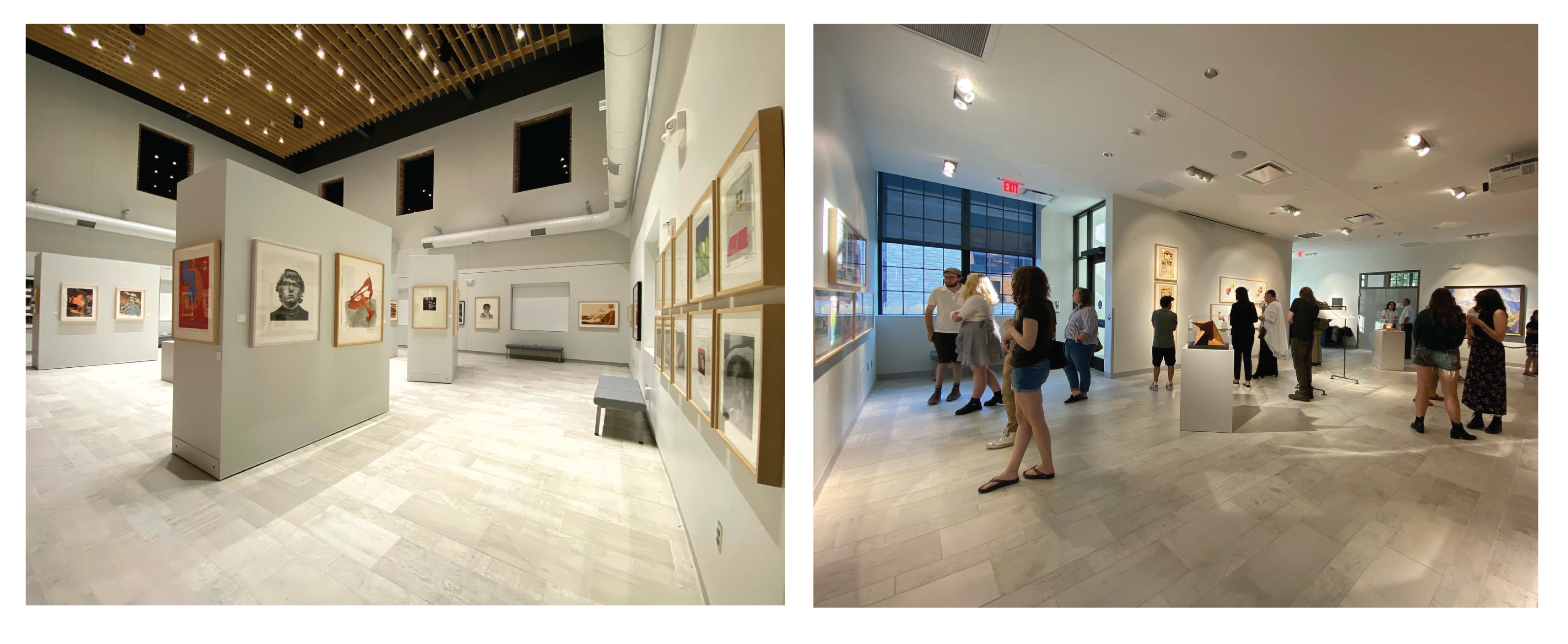 Upcoming Schedule for the Moss-Thorns Gallery of Art...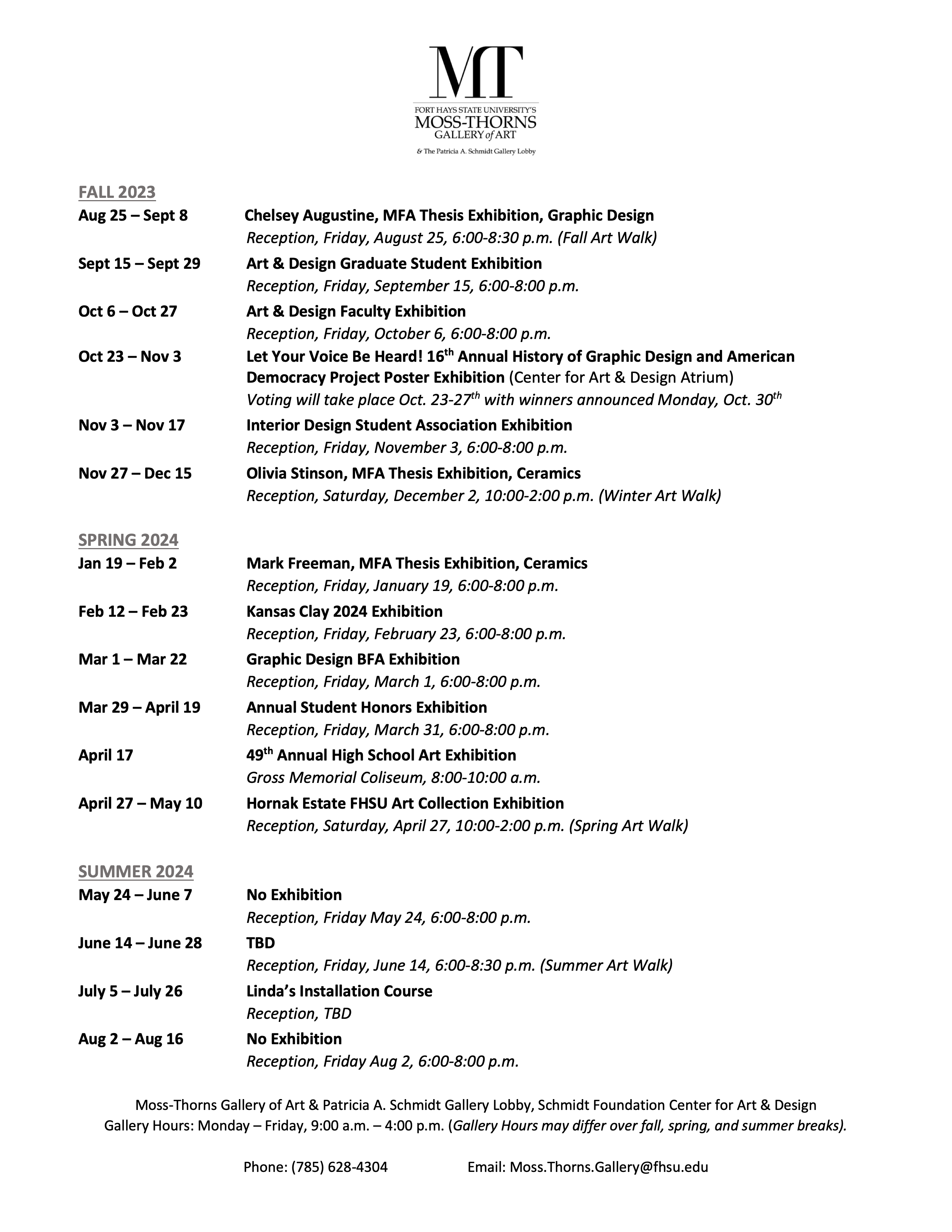 View printable version of the 2023-2024 Gallery Schedule Here.