49th Annual High School Art Exhibition
HIGH SCHOOL ART DAY 2024

APRIL 17TH, 2024
REGISTRATION & HANGING OF THE EXHIBITION   8:00 a.m. - 10:00 a.m. 
JURORING OF THE EXHIBITION   10:00 a.m. - 1:00 p.m. 
SIDEWALK CHALK DRAWING COMPETITION   10:00 a.m. - 11:00 a.m. 
PRIME TIME FOR PUBLIC VIEWING OF EXHIBITION   11:00 a.m. - 12:00 p.m. 
TEAR DOWN OF EXHIBITION   12:00 p.m - 2:00 p.m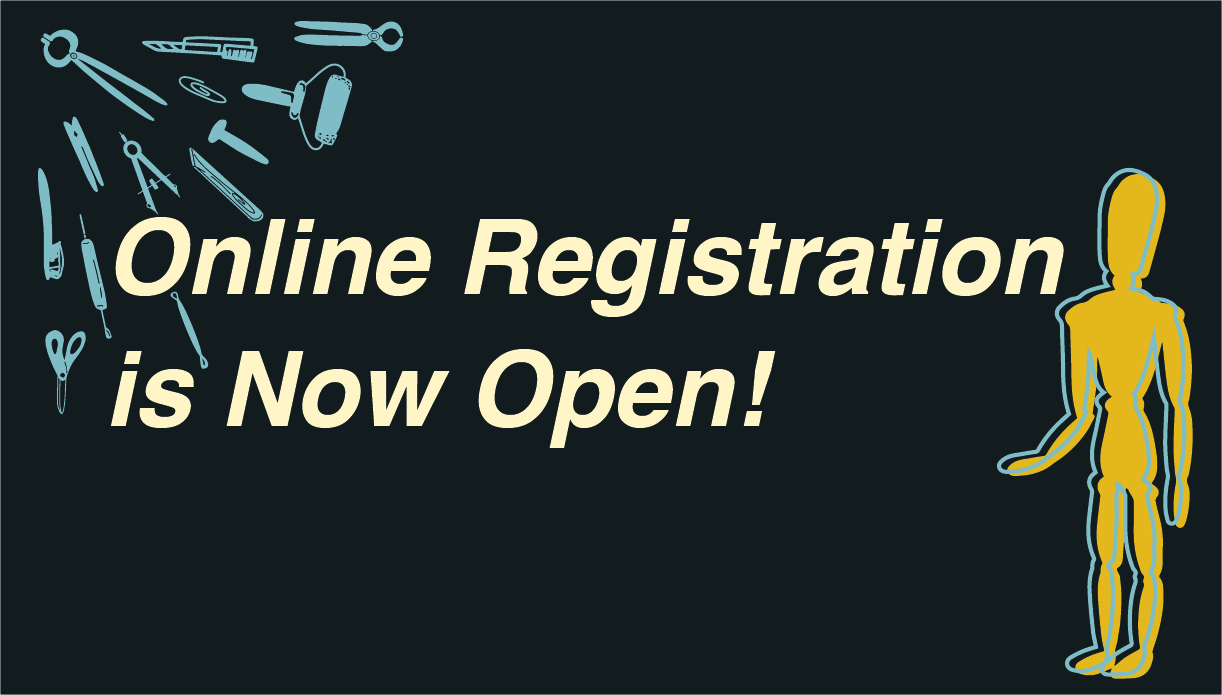 If you are an area high school art instructor and wish to attend our Annual High School Art Exhibition, please register online here .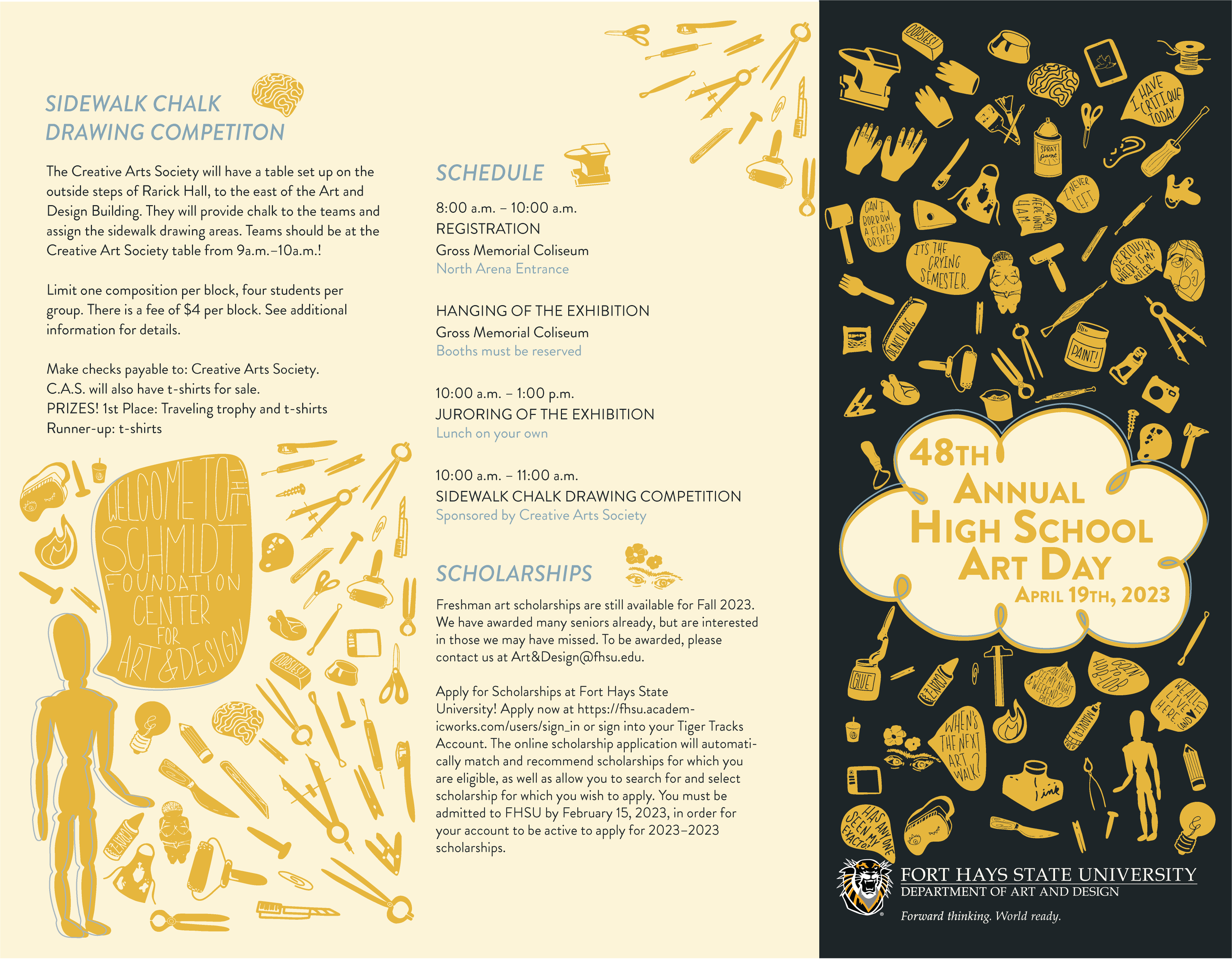 Important Notes to Instructors:
One booth measuring 8' x 4' is allotted per instructor at each school.
Please bring whatever hardware and tools you need to attach the artwork to the peg board masonite.
In addition to the upright display section a 6' x 3' table will be provided for 3-dimensional work.
You may bring digital work. Please provide your own computer, laptop, etc. as well as an extension cord.   Please indicate your need for an outlet and the number of outlets on the reservation form.
All works should be labeled with the student's name and the school's name.
The hanging of the work should be completed between 8 a.m. and 10 a.m. the day of the exhibition.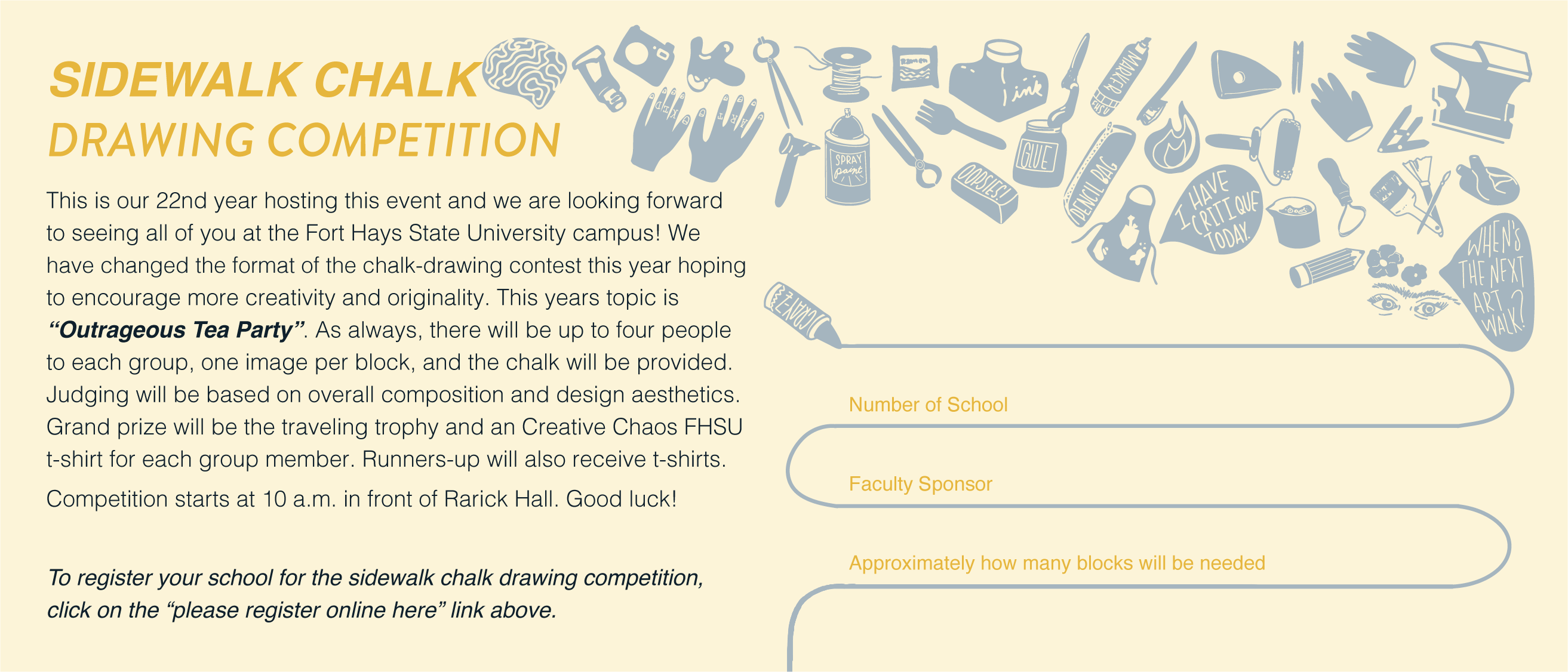 The 2024 Sidewalk Chalk Competition Theme:   
TBA

!NEW 2023!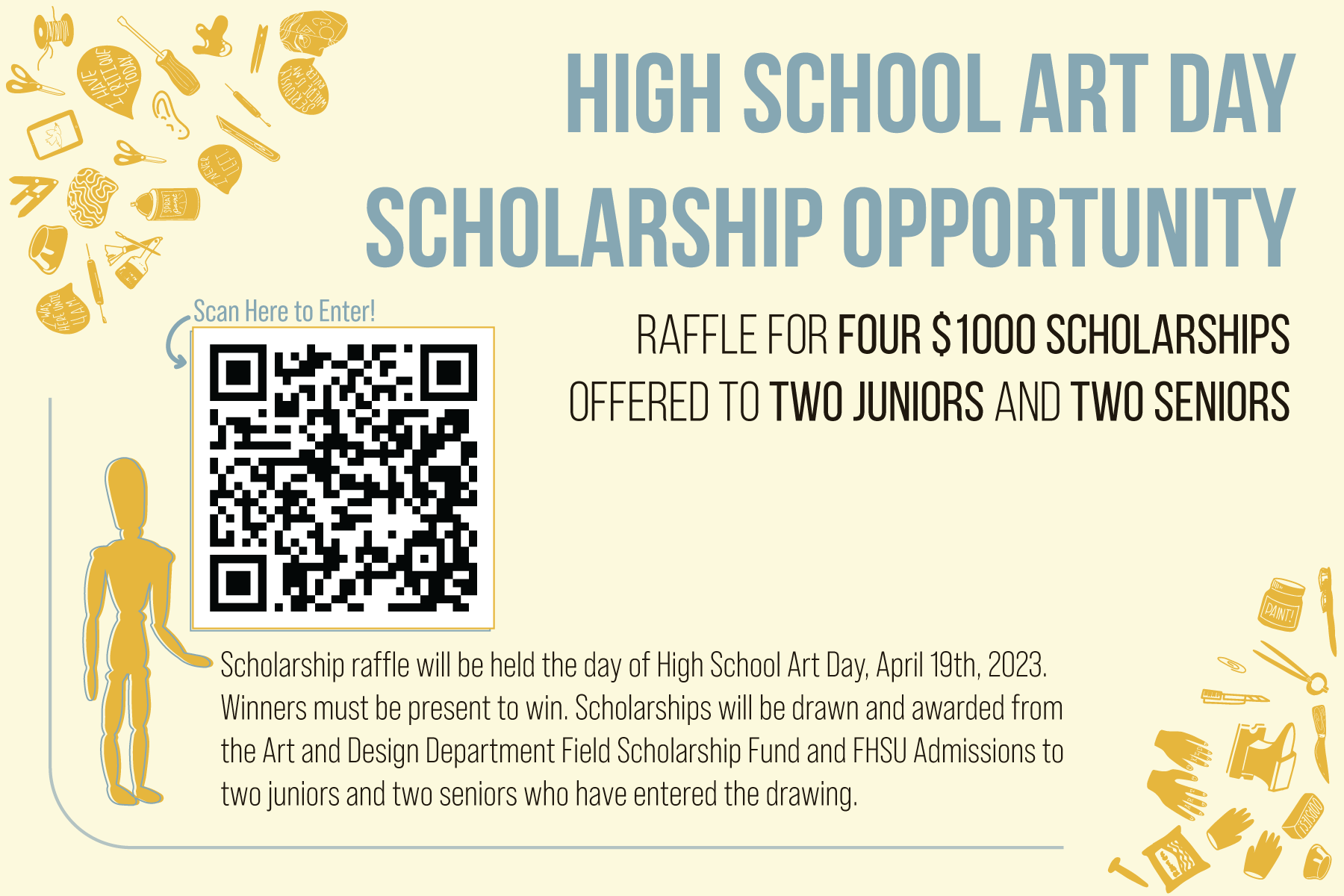 Scan to enter, or click here!
__________
Congratulations to the 2023 Chalk Competition Winners!
1st Place: Norton Community High School (Block #44)

2nd Place: Dodge City High School (Block #10)

3rd Place: Hays High School (Block #67)
Honorable Mention: Larned High School (Block #26), Norton Community High School (Block #43)