Art and Design Testimonials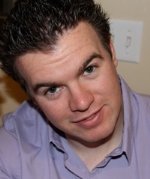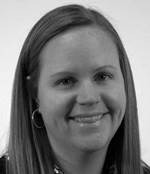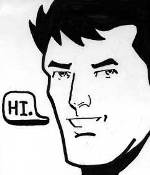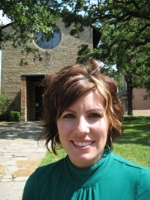 Jon Swindler (1999)
Assistant Professor
Lamar Dodd School of Art, University of Georgia
Athens, GA
I am an artist and a teacher. My work is exhibited nationally and internationally in commercial and university galleries and museums. My research has centered on the implementation of various printmaking and drawing media within a single matrix. As a teacher I am a member of the printmaking and book arts area in the Lamar Dodd School of Art. I teach graduates and undergraduates in printmaking courses including intaglio, relief, lithography, screenprinting, monotype, and digital practices. My success and standing in the field of printmaking is a direct result of my experiences at FHSU. Professors Frank Nichols, Gordon Sherman and Michael Jilg provided outstanding leadership through their unique approaches to art-making and instruction. Each professor tirelessly nurtured my visual language; leading by example through their own highly-productive artist practices. At FHSU, I was active in Creative Arts Society and Intramurals. Creative Arts Society was by far the most beneficial for me. It crystallized in my mind the importance and power of collaboration among a group of motivated individuals. I feel the time in CAS has made me a better colleague as I always seek to achieve the goals that will serve the greater good.
Deloris Thompson (2005)
Photography Teacher
Dodge City High School
Dodge City, KS
Following my graduation from FHSU, I received opportunities to both teach photography at the high school level and run my own photography studio. My academic experiences at FHSU aided in my ability to teach photography. While at FHSU, I interned for Don Thomas Photography, where I learned much about the business. The opportunity to learn the trade outside of a standard classroom helped prepare me for a future in not only photography, but in teaching as well. Don helped me set up my own studio and get established with a processing lab.
Kyle Chaput (2007)
Graduate Student
Texas A&M
Corpus Christi, TX
Upon completion of my MFA degree in Printmaking, I hope to become a Professor of Art. As a GTA, I teach fundamental core classes such as Color Theory and Beginning Printmaking. At FHSU I explored many processes and techniques in the studio, especially Printmaking. Studying under Gordon Sherman opened my eyes to rediscover a new breath of work, through experimentation and utilizing his knowledge in and out of class. Studying him and other Fine Arts Professors helped me know what to expect when teaching and how to accomplish those goals. As a TA at FHSU, I gained excellent experience in developing into an educator. I was the first recipient of the Andrea Powers Memorial Travel Fellowship. This helped me gain the confidence I needed to take it to the next level in graduate school. It enabled me to travel and study in Germany and the Netherlands. While there I absorbed the different cultures, met local artists, viewed countless works of art in museums and those considered to be 'underground' in galleries. I truly feel that this entire experience loosened me up to take more chances in my art and life. It was one I will never forget.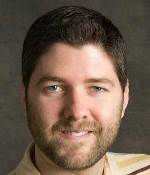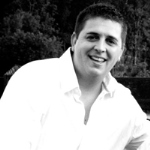 Travis Schlitter (2001, 2004)
Motion Graphics Artist
Barkley Evergreen & Partners Inc.
Kansas City, KS
What started as a small, inward facing group has grown to be a major asset to Barkley, the advertising agency at which I am employed. I work in motion design because I believe it is a logical progression from print and the direction the industry is moving. I've been fortunate enough to be involved with a lot of award-winning work over the last few years, and I can't see myself doing anything else. Fort Hays helped by teaching me about the power of a great idea. I learned how to work hard and challenge myself. The design knowledge I acquired as an undergraduate would have been sufficient enough to land a job, but the freedom to expand my skills in graduate school really put me where I am today. While attending FHSU, I had a built-in internship and completed a wide range of design projects for RANS, my family's aircraft and bicycle design company. Nothing can take the place of experience. Doing a job with real clients, real money and real deadlines while still in school is extremely valuable.