CAEP Annual Reporting Measures
The College of Education provides annual report information as requested to CAEP, specifically in relation to outcome/impact measures.  
Impact on P-12 Learning and Development (Component 4.1)
The Kansas Legislature passage of the Student Data Privacy Act (KSA 72-6215 to KSA 72-6223) prohibits sharing of student data with EPPs. Therefore, data collection for component 4.1 consists of a case study of program completers working in 3 partnering school districts (Dodge City, Garden City, Hays) who were willing to provide their data on student outcome measures.
Indicators of Teaching Effectiveness (Component 4.2)
Data for CAEP Standard 4.2 (initial programs) was collected with the support of three of our partnering school districts (Dodge City, Garden City, Hays) who provided redacted teacher evaluations for 44 recent (i.e., completed program within last 3 years) program completers working in the district. Of the 44 teacher evaluations that we collected, 32 were working in elementary settings and 12 were working in secondary settings (middle school/high school). Of the 32 elementary program completers, 1 taught pre-kindergarten, 3 taught kindergarten, 5 taught 1st grade, 2 taught 2nd grade, 5 taught 3rd grade, 5 taught 4th grade, 5 taught 5th grade, 3 taught physical education, and 3 taught special education. Of the 12 secondary program completers, 5 taught math, 4 taught science, 1 taught art, 1 taught music/band, and 1 taught special education.
The teacher evaluation assessment instruments used in the state of Kansas identify 4 target areas: the Learner (Learner Development, Learning Differences, and Learning Environment), Content (Knowledge of the Content, Content Application), Planning/Assessment/Strategies, and Professionalism and Leadership. Each category is scored on a 4-point scale: 1=Novice Educator, 2=Developing Educator, 3=Proficient Educator, and 4=Distinguished Educator.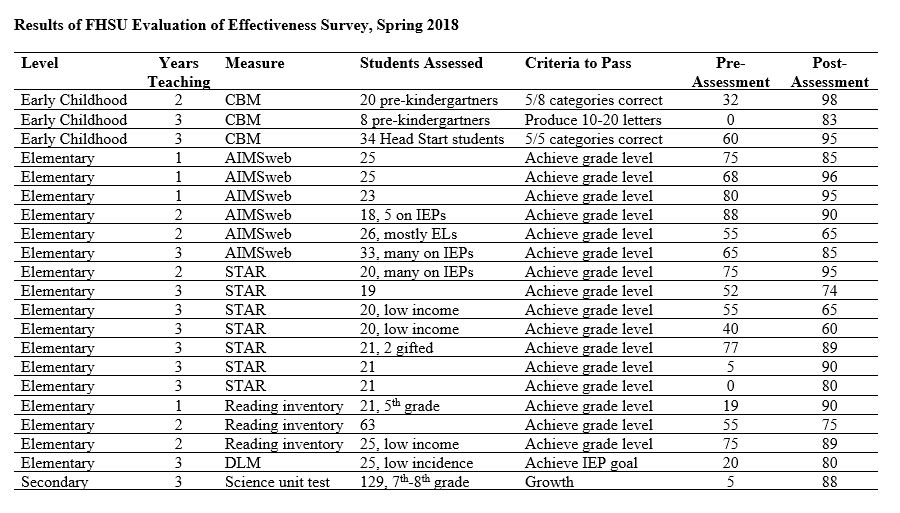 Satisfaction of Employers and Employment Milestones (Component 4.3 / A.4.1)


Satisfaction of Completers
(Component 4.4 / A.4.2)


Graduation Rates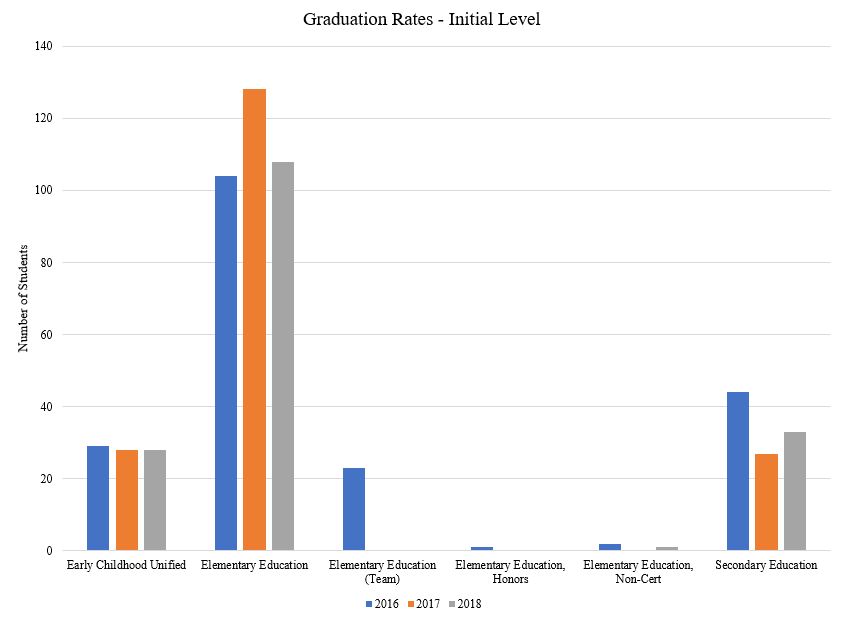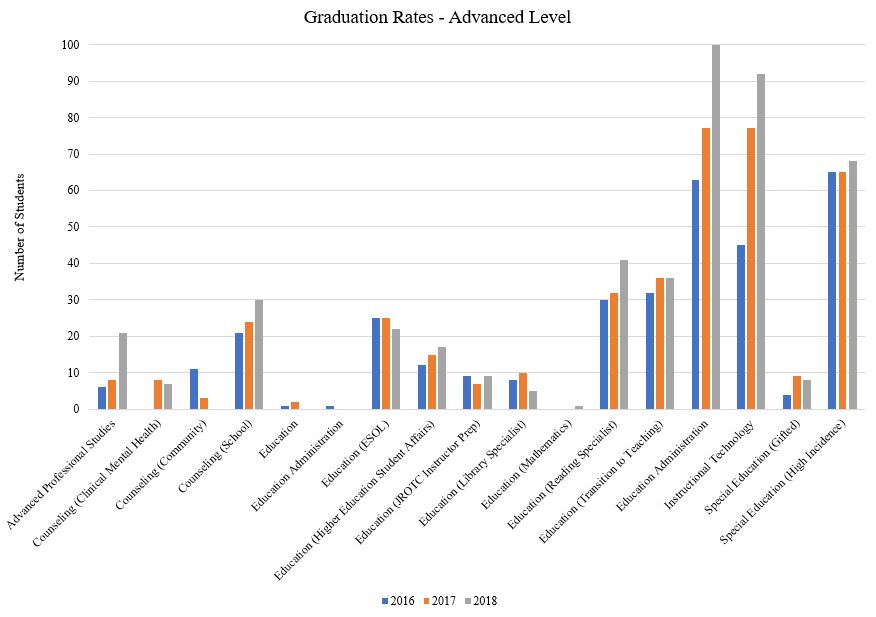 Ability of completers to meet licensing (certification) and any additional state requirements; Title II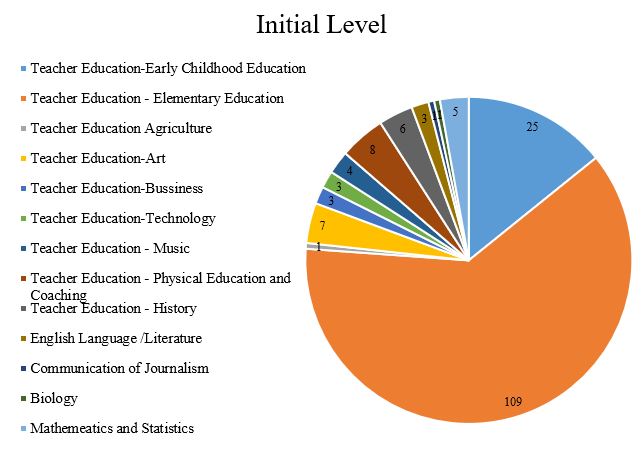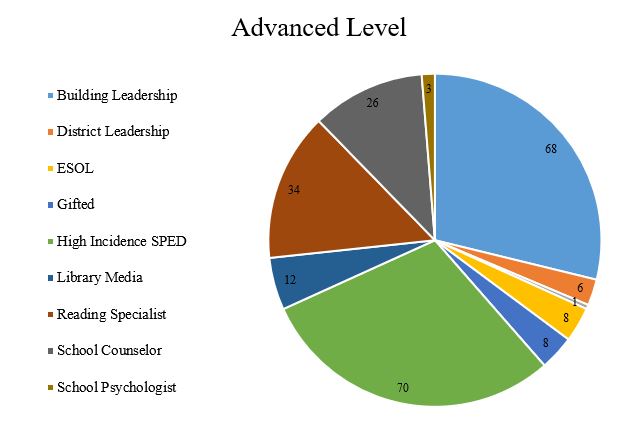 Ability of completers to be hired in education positions for which they have prepared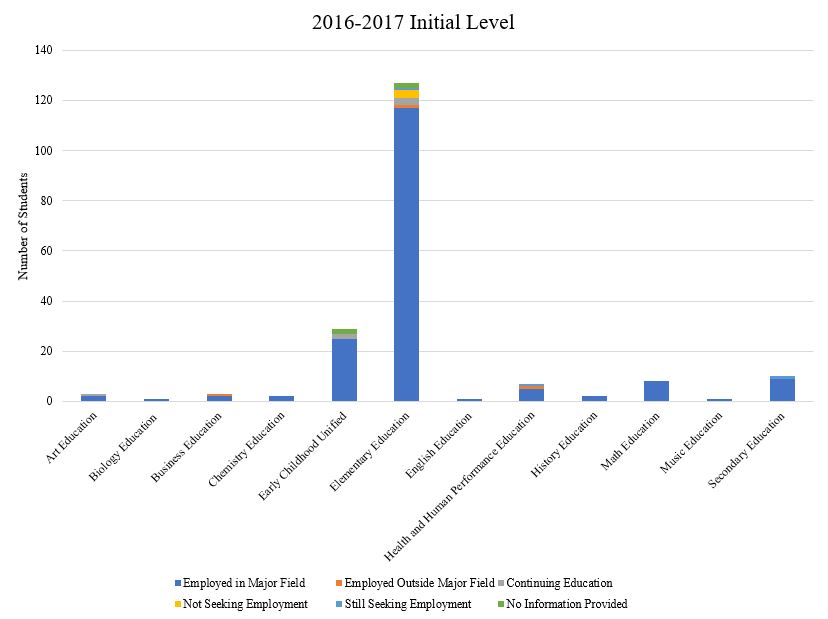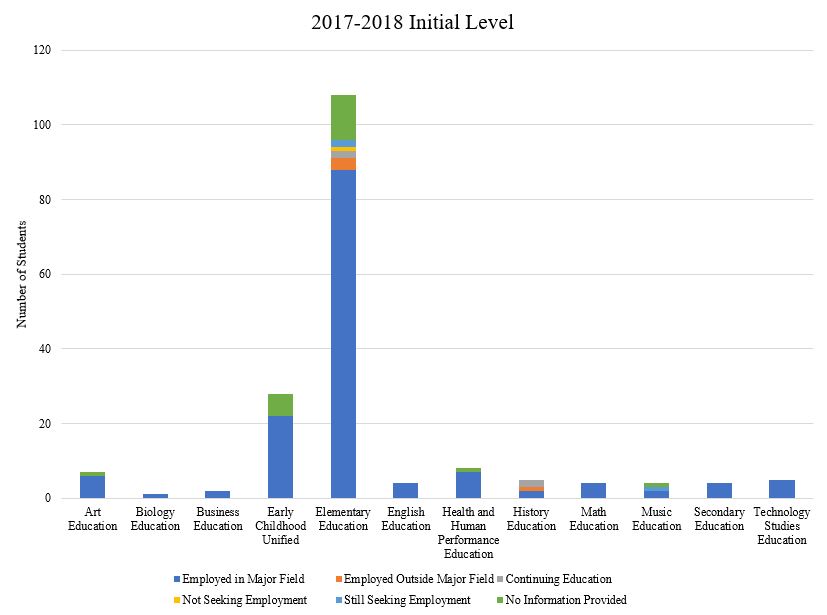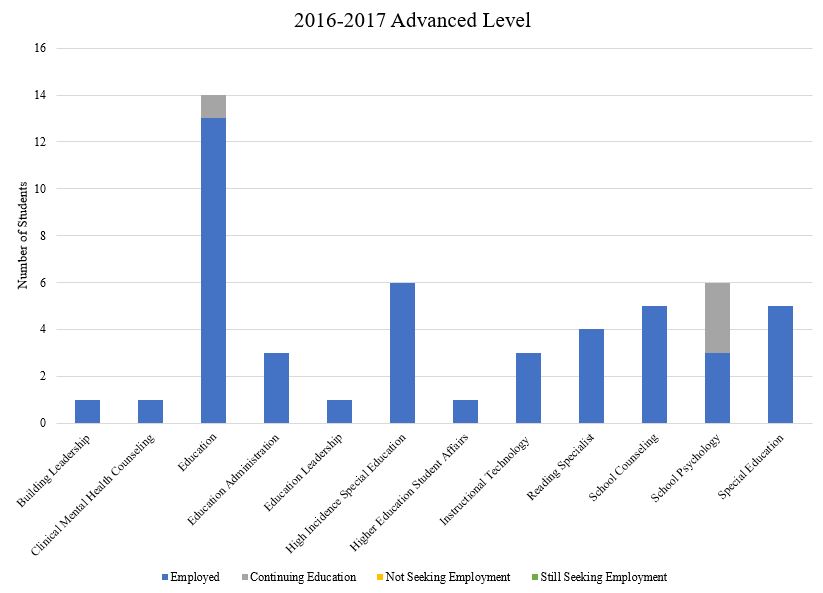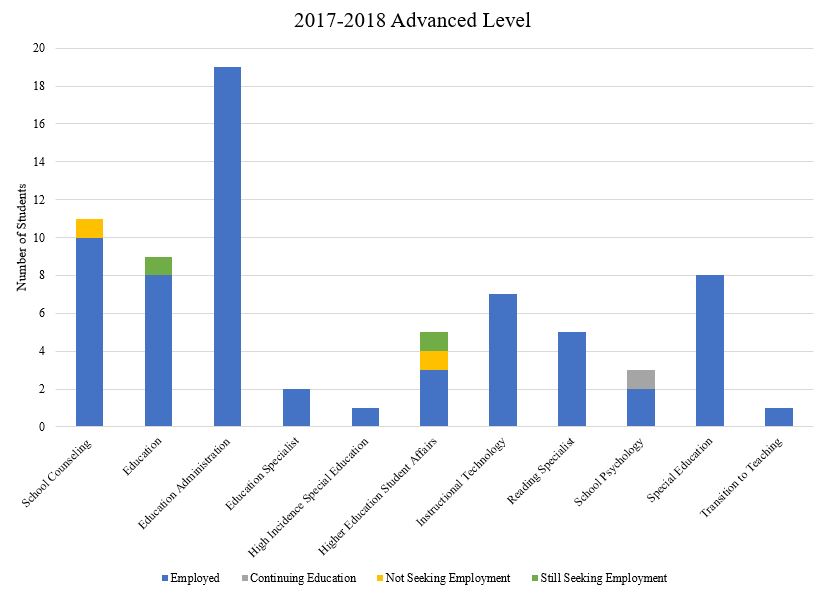 Student loan default rates and other consumer information (3 year cohort default rates for Fort Hays State University)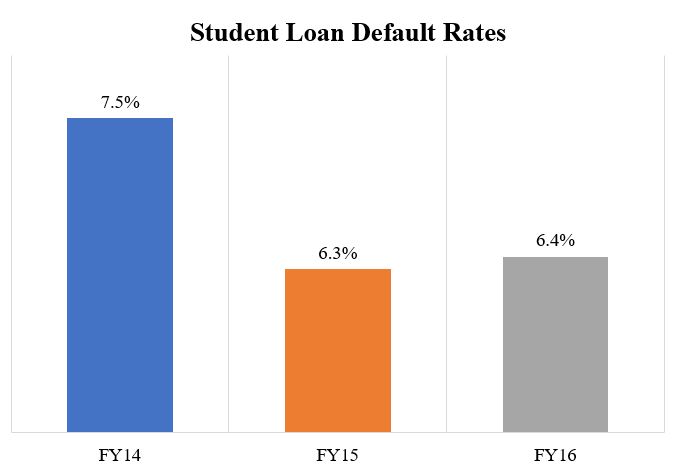 _______________________________________________________
Past Annual CAEP Reports
 _______________________________________________________ 
Candidate Performance
Fort Hays State University is committed to transparency in performance. The links below showcase our evidence of preparing effective educators.
Average GPA 2016-2017:

Elementary - 3.28
Secondary - 3.09
Early Childhood Unified - 3.27

Average beginning salary for a program completer in Kansas - $34,883