Compliance Office
The University Compliance Office is a confidential place for the campus community to go for resources in dealing with concerns on Campus. The Compliance Officer guides you through the process and to whom it is best to report your concern in order for it to be resolved.
At FHSU the University Compliance Officer is also, Ombudsman, EEO/Affirmative Action Officer, Investigator, Reporting Officer, and Conflict Resolution Mediator.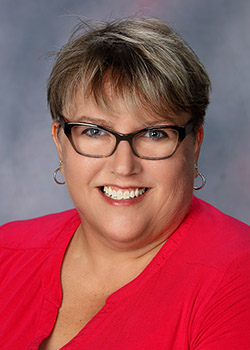 Below you will see the different titles and what each involves.
Ombudsman - Acts as a confidential sounding board for issues on campus and allows individuals to talk through their concern or issue before filing a formal report.
EEO/Affirmative Action Officer - Assists in educating the campus community on institutional equity. Can also assist in helping resolve complaints between parties on campus.
Title IX and EEO Investigator - Investigates Title IX and EEO complaints for campus.
Reporting Officer - Prepares reports, as required by the Higher Education Opportunity Act, for dissemination on campus and makes sure all reports go out in a timely fashion. Is responsible for confirming that FHSU is in compliance with all reporting requirement to students and faculty.
Conflict Resolution - The Compliance Officer is an experienced mediator that can assist with conflicts between individuals.
Within the University Compliance Office is also the Confidential Reporting Line. If you have a complaint regarding fraud, employee misconduct, or other ethics and compliance issues you can call this line at any time. The number is 785-628-4033.
Compliance Officer
Amy Schaffer
785-628-4175