Study Abroad Staff
Stacey Lang, Study Abroad Coordinator
B.A. Spanish with Secondary Education, Fort Hays State University
I graduated with a Spanish Education degree from Fort Hays State University. I have worked in some form of international education since I began my teaching career in 1998 in Nebraska. Throughout my teaching career, I have led eight study abroad trips with my students: Mexico, Spain, France, Italy, Costa Rica, Puerto Rico, and Belize.
Prior to serving in my role as Study Abroad Coordinator, I was a Spanish and ESL teacher as well as worked in international admissions and host family placement. Working as an international student recruiter gave me the opportunity to travel to China, Taiwan, Vietnam, Thailand, Japan, and Mexico. 
As an undergraduate at FHSU, I participated in a study abroad trip to Puebla, Mexico, which is when my true passion for study abroad began.  I love sharing my love for culture, language, and travel with my study abroad students.
Marnie Kohl, Administrative Specialist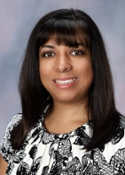 A.A. Business (Office Technology), Fort Hays State University
I am the Administrative Support staff and Office Manager for the International Student Services (ISS) Office.  Study Abroad is part of ISS and I assist Stacey with ISEP, NSE, Faculty Led Programs, and the various Program Partners FHSU is associated with.
I oversee all pre-arrival communications with inbound international students who participate in ISEP and the various oversee Program Partner students.  Communication topics for new, inbound students include a welcome, technology information at FHSU, residential life (housing), health services, travel and arrival information, and orientation.
I have worked for the International Student Services Office at FHSU for 22 years!  I enjoy working with international students and getting to know about each student and the culture they come from.  Every day is a new journey!