46th Annual High School Art Exhibition
VIRTUAL HIGH SCHOOL ART DAY 2021
PRE-RECORDED CONTENT
We are sure you have all been waiting with anticipation to hear of any updates for our annual High School Art Day, as last year's event unfortunately had to be cancelled due to COVID-19.
This year, we yet again were not granted approval to hold such a large event on campus. While this is disappointing, we understand this is a necessary step in protecting the health and safety of our students, faculty, staff, and visitors at FHSU. However, this year we have more time to prepare!
High School Art Day will still be happening, but virtually! We are still working out the details, so thank you for your understanding and patience as we put together the best possible experience for you and your students.
There will be more updates coming soon. That being said, the event will still be held on the same day, April 21st, 2021.
Everyone at the department of Art & Design thanks you for your continued patience and understanding!
APRIL 21, 2021- SCHEDULE OF EVENTS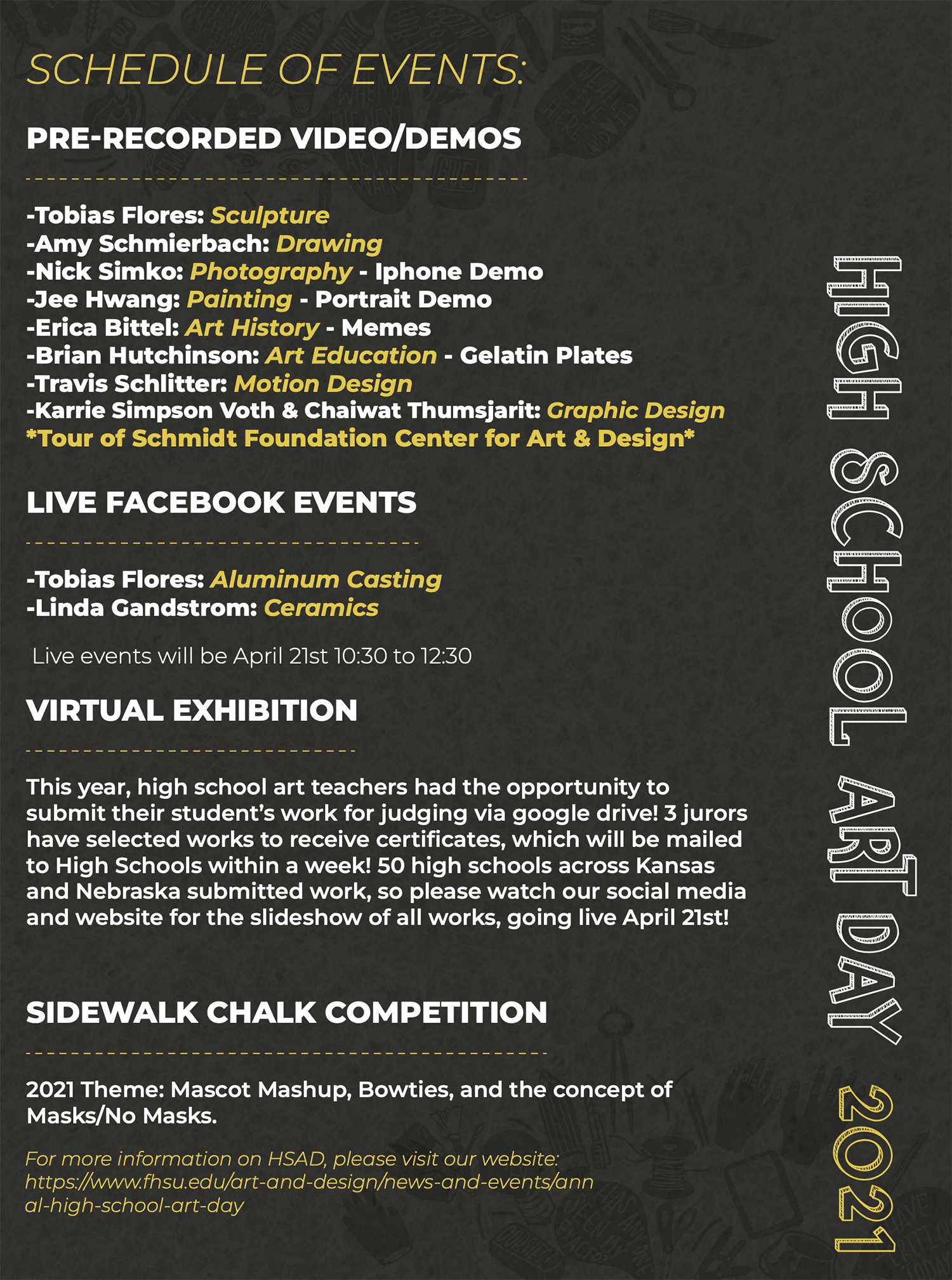 A compilation of pre-recorded content from all concentrations in our department AND a slideshow of artwork submitted by 50 schools across Kansas and Nebraska will go live here and on social media the day of the event! Please consider checking out our live event with Tiger Media Network advertised below! 
If you are an area high school art instructor and wish to attend our VIRTUAL Annual High School Art Exhibition,  please email Art&Design@fhsu.edu with your information. Teachers will receive a private google doc invitation to a folder only they can access for their school.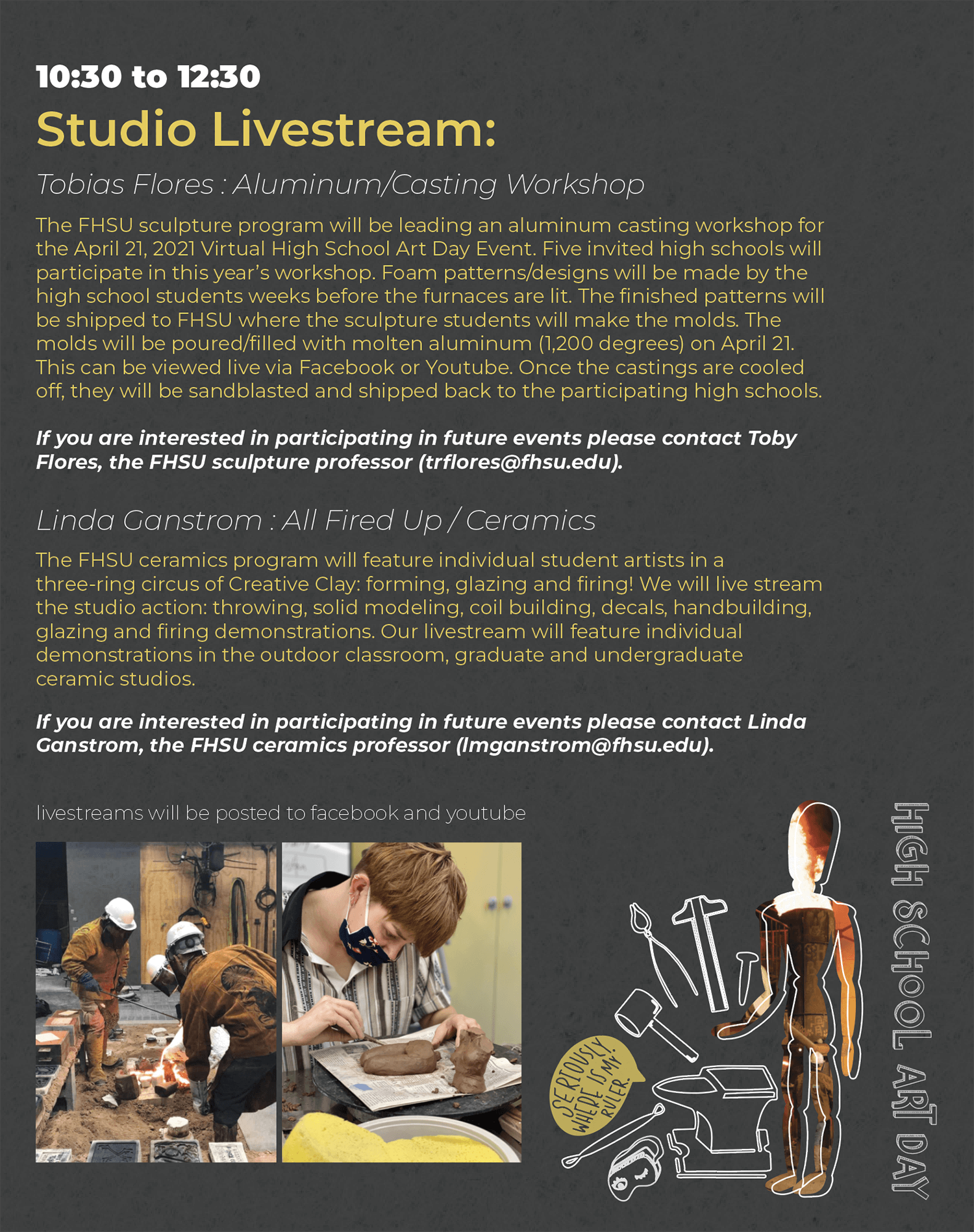 Congratulations to the 2021 certificate award recipients! CLICK HERE to view the winners!  
Congratulations to the 2021 winners of the "Mascot Mashup, Bowties, and your concepts of Masks/No Masks" Sidewalk Chalk Competition.
1st Place: Larned High School Group 2 
2nd Place: Marysville High School Group 1 
3rd Place: Hays High School Group 2
Honorable Mention: TMP Group 3, Garden City High School "The Prom Date"