M-PACT: White Christmas
Thursday, December 5, 2019
7:30 PM
Beach/Schmidt Performing Arts Center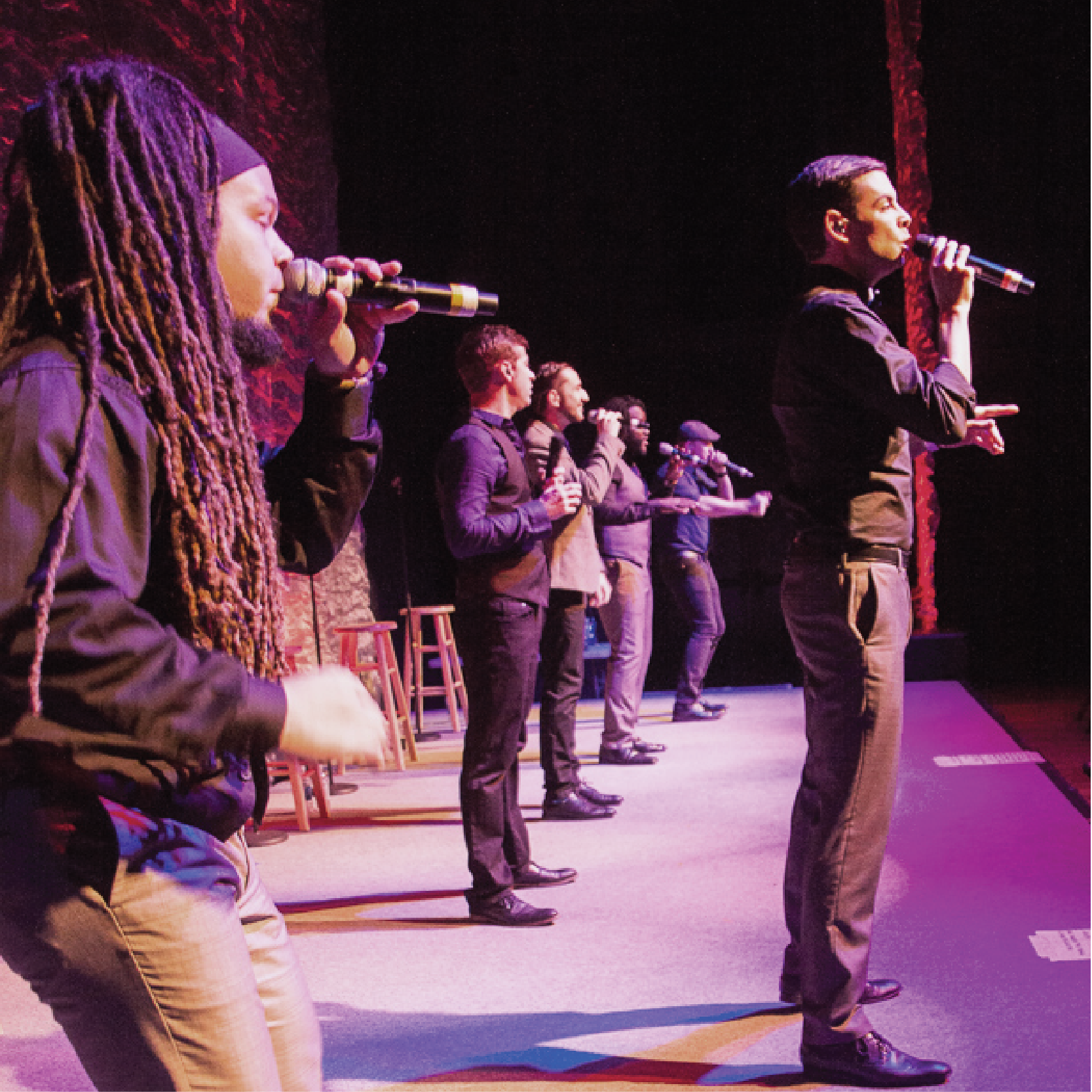 As seen in the PBS "Christmas from LA" special, the warmth and elegance of M-PACT pairs perfectly with an evening of holiday favorites.  You can't help but get in the spirit as the guys share selections from their award-winning Christmas album - plus a few surprises!
M-PACT is respected worldwide as a trailblazer in the realm of vocal music. Emerging from an age of auto-tune and overproduction, this sextet has cultivated a new generation of ears hungry for the fresh, raw power of nature's "first instrument" - THE HUMAN VOICE.
Touring renowned performing arts centers and festivals across four continents, M-PACT has performed with pop superstars Sheryl Crow, Boyz II Men, Liza Minnelli, and Rick Springfield to name a few, as well as with jazz legends Ray Charles, Natalie Cole, Take 6, and the New York Voices. Over the last dozen years, their signature sound has been used in both TV themes and Disney feature films, and is enjoyed on syndicated radio worldwide.
Around the globe, mesmerized audiences buzz from the thrill of M-PACT's vocal acrobatics, innovative orchestrations, and commanding stage presence. Unknowing ears of all ages come expecting entertainment but leave enriched from an indescribable experience.
Tickets on Sale: Monday, November 18, 2019, 8:30 AM
 

General Public

Senior 65+

Child 5-17

FHSU Student

Reserved Seating

        $30

      $25

         $20

Unreserved Seating

        $20

      $15

         $10
* Ticket fees and sales tax are not included in the price of the ticket.
Tickets can be purchased at the Memorial Union Student Service Center, by calling 785-628-5306, or by navigating the ticket menu on this website.
Performance Sponsored By:
Chartwells
The official caterer of the Encore Series
For all your catering needs contact:
785-628-5396
chartwellscatering@fhsu.edu