Fiesta Folclórico!
Featuring Ballet Folclórico Nacional de México de Silvia Lozano
Tuesday, February 11, 2020
7:30 PM
Beach/Schmidt Performing Arts Center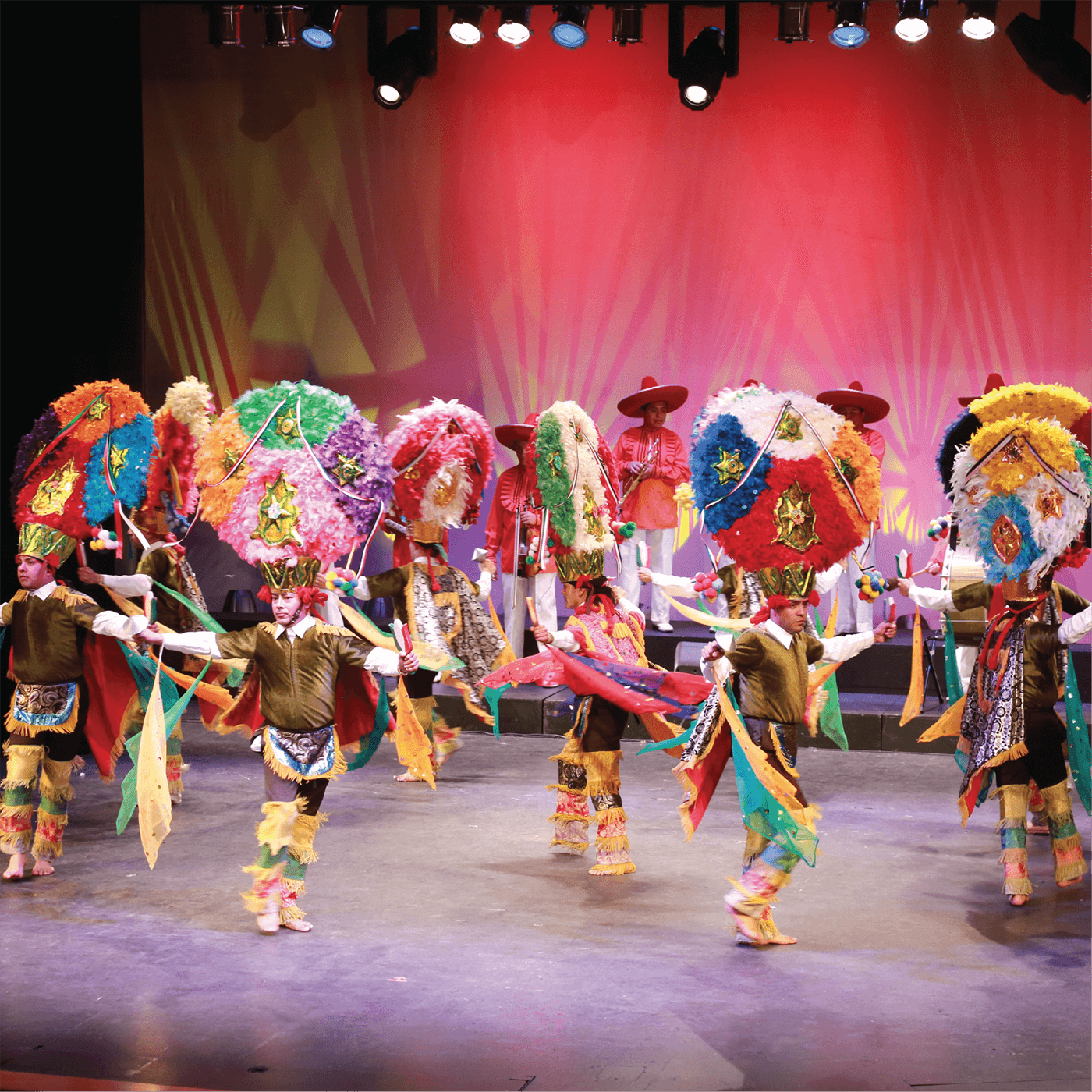 Ballet Folclórico Nacional de México de SILVIA LOZANO is an institution tasked with the dissemination, preservation and promotion of the Culture of Mexico, both at home and abroad. With an career spanning over 56 years, BFNM reflects the work of Mexico's leading researchers and practitioners of folklore, dance, music, and costumes.
The BFNM has performed in over forty countries and five continents, receiving numerous awards and prizes, as well as being designated an Ambassador of Mexican Culture. In addition to international tours, it maintains residences in Mexico City and Cancun.
The Ballet Folclórico NACIONAL DE MEXICO was featured in the original production of "Xcaret Mexico Espectacular," which performed 365 days a year for nearly 20 years, with over 200 artists taking the stage throughout its run. This show was directed and choreographed entirely by SILVIA LOZANO. They have performed in traditional theatre settings, stadiums, arenas, and parks. The BFNM frequently performs for congresses, conventions, with audiences that have included kings, princesses, presidents, prime ministers, and ambassadors from all around the world. 
Tickets on Sale: Monday, January 27, 2020, 8:30 AM
 

General Public

Senior 65+

FHSU Student

Child 5-17

Reserved Seating

        $30

       $25

        $20

Unreserved Seating

        $20

       $15

        $10
* Ticket fees and sales tax are not included in the price of the ticket.
Tickets can be purchased at the Memorial Union Student Service Center, by calling 785-628-5306, or by navigating the ticket menu on this website.
Performance Sponsored By:
The Bob and Patricia Schmidt Foundation