Reza: The Edge of Illusion
Thursday, October 3, 2019
7:30 PM
Beach/Schmidt Performing Arts Center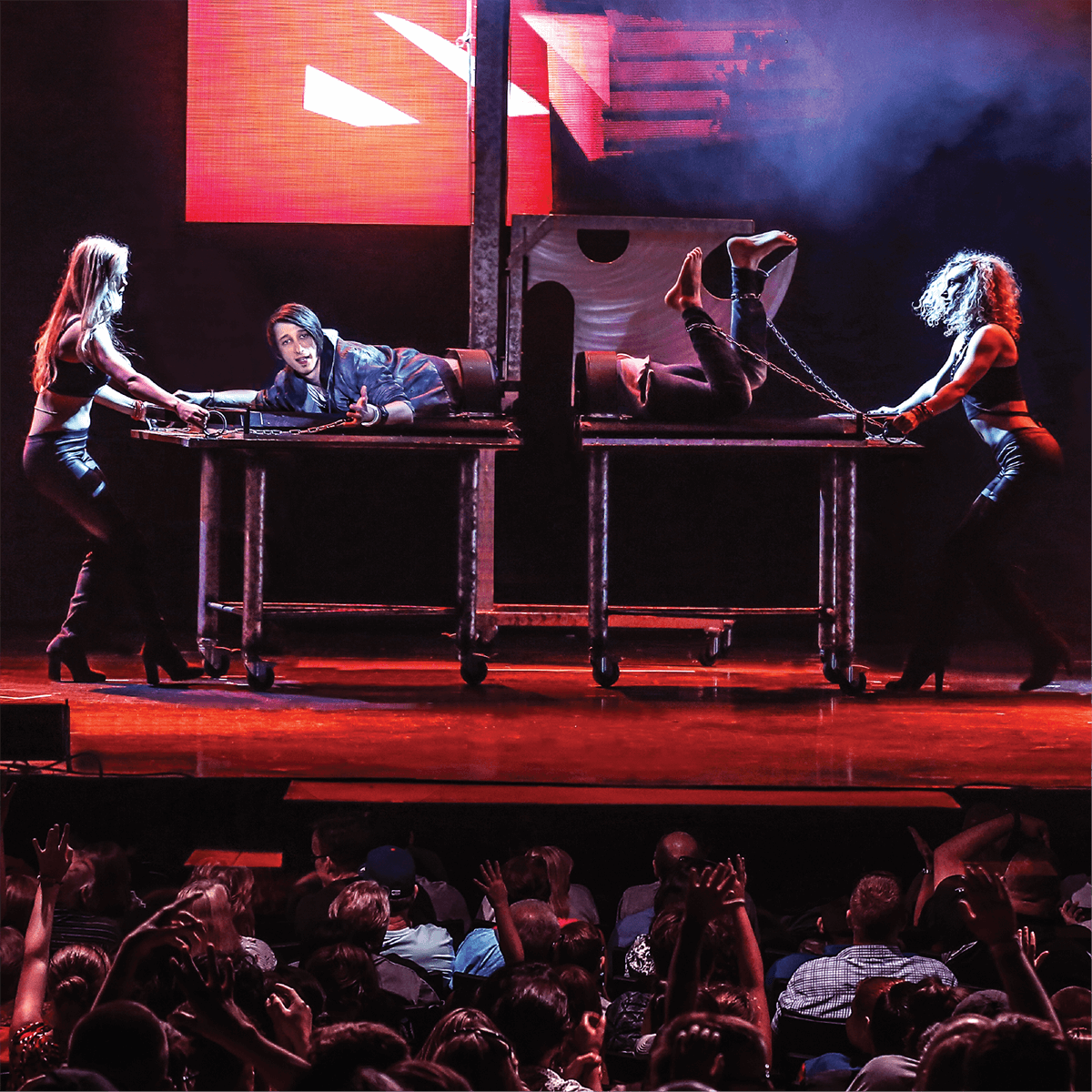 Don't expect rabbits out of hats! Reza transports concert level lighting & production merged with the most incredible cutting-edge magic in existence today. Reza has garnered a world-wide buzz and loyal fan base with his signature grand-scale illusions such as making motorcycles and helicopters materialize out of thin air!
Audiences can expect to witness mega illusions such as passing through the spinning blades of an industrial fan, a record breaking recreation of Houdini's most famous stunt, and the appearance of a real helicopter, live on stage. Reza's unique brand of illusion has landed him on popular reality shows across 31 countries, including recent TV appearances on Duck Dynasty and Penn & Teller: Fool Us.
More than a magic show, Reza infuses state of the art production elements, masterful comedic timing, and interactive & inspirational moments, allowing the audience to experience the magic first hand. Perhaps Reza's greatest secret is his uncanny ability to communicate his performance on such a personal level. Young and fresh, Reza's show, "Edge of Illusion," has earned awards including "Magician of the Year." Reza is intriguing, engaging, and captivating. He isn't just a magician. He is a world-class entertainer.
Tickets on Sale: Monday, September 16, 2019, 8:30 AM
 

General Public

Senior 65+

FHSU Student

Child 5-17

Reserved Seating

        $40

       $35

         $30

Unreserved Seating

        $30

       $25

         $20
* Ticket fees and sales tax are not included in the price of the ticket.
Tickets can be purchased at the Memorial Union Student Service Center, by calling 785-628-5306, or by navigating the ticket menu on this website.
Performance Sponsored By:
Nex-Tech                                               
Your Broadband and Technology Company
2418 Vine Street
Hays, KS 67601
785-625-7070