Coming to a show?
Performances are in the Beach/Schmidt Performing Arts Center located on Park Street on the Campus of Fort Hays State University.
From I-70 take:
exit 159 South to 8th Street. Turn West on 8th Street to Park Street. Turn south on Park Street for parking or
exit 157 South to 8th Street. Turn East on 8th Street to College Drive or Park Street for parking.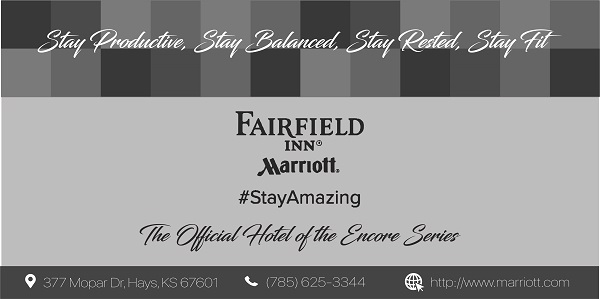 Theatre Etiquette
All pagers, cell phones, tablets, and other mobile devices must be turned off during all performances.
The use of cameras, flashes, and recording devices during performances is strictly prohibited.
Please check all coats in the Coat Room ahead of the performance.
Please remain in your seat during the performance. Guests are encouraged to use the restroom before the show and during intermission.
No food or drink is allowed in the theatre and may only be consumed in the lobby.
Do not be afraid to laugh, applaud, and show your appreciation for the performers' hard work.
Please remain in your seat until the curtain call is over and the house lights have come up.
Please observe the rules of common courtesy. Be quiet during the performance, do not cut in line at the restroom, and respect the theatre-going experience of everyone around you.
Specially-designed hearing aids, using the stage sound system, are available at no cost. They may be obtained at the box office.

Large-type programs may be requested from the ushers at each performance.